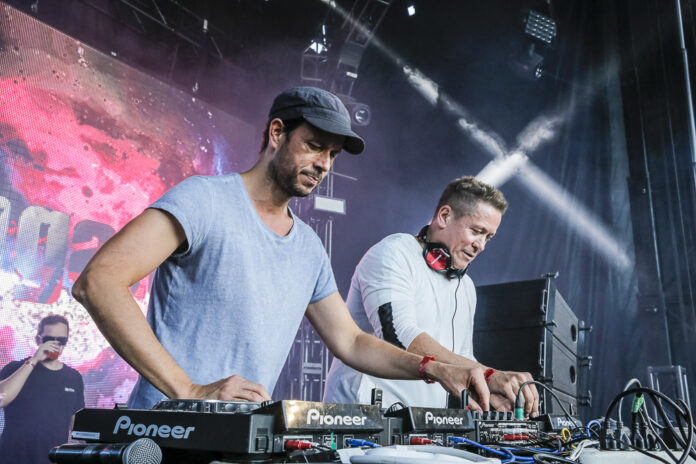 Legendary Trance duo Cosmic Gate have released their latest single 'Fall Into You' with three-time Grammy Nominated singer and songwriter JES.
It's always exciting when Cosmic Gate share something new and this time we have not been disappointed with their latest single 'Fall Into You', which comes in collaboration with the very talented and powerful vocal-driven JES.
Over the years, Cosmic Gate created quite the status for themselves having worked with similarly big names such as Armin van Buuren, Markus Schulz, and Ferry Corsten. While they have worked with some of the biggest names in the world of music, they have still managed to maintain their true sound of Trance, which what earned them the status of Legends in the world of Trance music.
JES is also a fearless musician who has worked with tonnes of big names in the world of music such as Tiesto, Armin Van Buuren and Above & Beyond. She has been also nominated for three Grammy awards and has had two #1 singles on Billboard, which on our lists would deem her as a top artist.
'Fall Into You' is part of Cosmic Gate's album 'Materia' which you can download here.