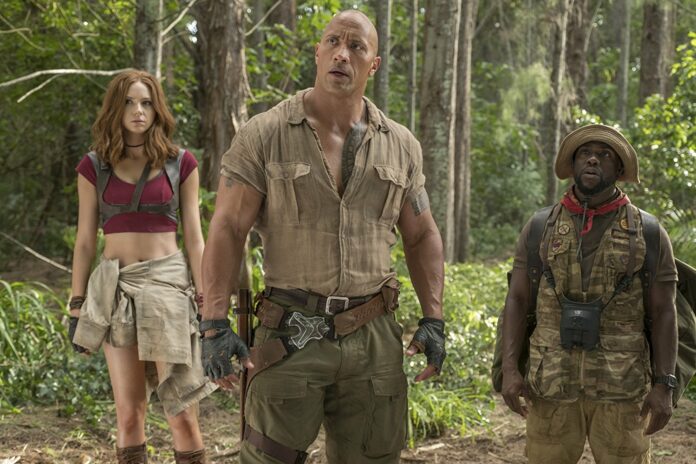 Jake Kasdan's Jumanji: Welcome to the Jungle topped the weekend box office for the first time since its release.
With the first week of the year over it was not a certainty on which film was going to top the weekend Box Office. However, in first came 'Jumanji: Welcome to the Jungle' as it managed to gross a rather impressive $36 million (£26.5m). In second place came with a strong and rather unexpected start 'Insidious: The Last Key' which grossed $29.2 million (£21.5m) domestically according to the estimates.
The biggest climber in the top ten since last week has to be 'Molly's Game' which grossed $7 million (£5.1m) as it made it into the 7th place this weekend. This rise was largely due to the increase of 1,300+ new cinemas displaying the film. 'Molly's Game' has increased by 197% in gross since the last weekend and has currently grossed an estimated $14.2 million (£10.4m) domestically.