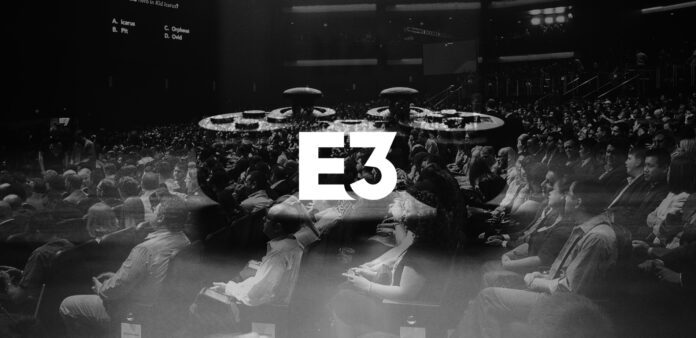 E3 2018 Expectations, Hopes & Fears
With this year's Electronic Entertainment Expo just about upon us, the rumors mills and fanboy/girl excitement is reaching its usual fever pitch. For those unaware, this is one of the biggest events each year when it comes to video games, and especially video game announcements, so we have a lot to look forward to. Running from June 9 through 12, each day promises major announcements from the biggest in the business, all live streamed via  Twitch and YouTube. So let's take a look at what we can expect on the different days, and what we'll be on the lookout for.
June 9 – Saturday
Electronic Arts Twitch / YouTube
Starting with the overwhelming force, it is EA who is scheduled for the first day. We're expecting announcements on their open world third person shooter Anthem, as well as some direct gameplay footage and possible hands-on of early Battlefield 5 combat.
Predictions:
Some understated acknowledgement of the Battlefield 2 fiasco, likely claims that they are listening to users and promise to do better in the future
Same loot box systems going ahead in FIFA, and wherever else they can get away with it
June 10 – Sunday
Devolver Digital Twitch / YouTube
Three major conferences on this day, split between Microsoft with their Xbox, Bethesda, and Devolver Digital, who we have to look forward to after their, let's say, an unconventional conference of last year.
It is expected that a large portion of Microsoft's attention will be focused on previously announced games, with potential extra information and announcements being made for Halo 6, Crackdown 3, and a new Gears of War. Given that many quality Xbox titles are 3rd party, we can expect a showing from some of these as well.
When it comes to Bethesda, we already know a few big ones are coming, in the form of the recently announced Fallout 76 and Rage 2, but there are others which we can't help but hope for. Specifically, we want more Doom. Please, Bethesda, forget about the multiplayer portion of Doom, nobody cares, and give everyone more of what they want.
As for Devolver Digital, we have no idea what to expect. Hopefully something as off the wall as what happened last year, but we will have to wait and see.
Predictions:
Massive overpromising on Fallout 76 features
Assurances that fixes for Halo: Master Chief Collection are on their way
The next Xbox will have a silly subname
June 11 – Monday
A big day for a few reasons. The morning starts off with a conference from Square Enix, followed by Ubisoft, a dedicated time for PC Gaming announcements, with Sony rounding out the day.
Square Enix have no announced their intended lineup, but an entry from the updating Shadow of the Tomb Raider is a given, as is further information on Kingdom Hearts 3. They also have an Avengers game in development which could be a huge success or a major failure, so we hope to see how that is shaping up. There is also a chance of more Final Fantasy 7 Remake footage being shown off, but given recent rumors regarding its placement in development hell, we have to wonder.
We expect Ubisoft to show us more on the recently leaked Assassins Creed Odyssey, set in Greece, more information on the Beyond Good and Evil sequel, and more on The Division 2. Updates for Rainbow Six Siege and For Honor also look likely. What we really expect is the further refinement of the skinner-box Ubification style of games, for better or worse.
It's hard to predict what we can expect from PC announcements, though a few of the big names scheduled include Hi-Rez Studios, Warframe, Team 17, and Oculus Rift, so there is a lot of potential here.
Sony ends the day with what will no doubt lean heavily on Call of Duty and Kojima's new Death Stranding. Maybe more information on God of War regarding DLC or future release intent. If there is a new trailer from Death Stranding it will be baffling, but beautifully shot.
Predictions:
Final Fantasy 7 Remake is delayed
Anger over how detached BGE2 is from the original
Death Stranding will confuse everyone
June 12 – Tuesday
Ending on a high note for many, the last day is home to the press conference from Nintendo. Nintendo has been playing most of their cards pretty close to their chest this year, but while we don't quite know what we can expect, they have announced a full schedule. What we do know is that more information on the recently announced Switch Smash game is coming, and that's likely going to be enough to draw in many of us. Also: more Pokémon.
Predictions:
Additional gameplay modes/maps for Splatoon 2
A better look at how the first major console Pokémon RPG on Switch works, and it's integration with Pokémon Go
Ridley in Smash
Pikachu