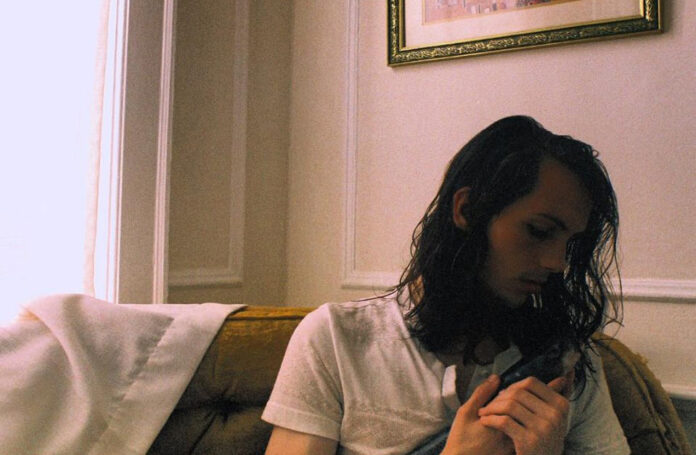 After the release of their song 'Megalith', New York's upcoming rock band, Stello joined us to talk about music and culture. Here is our interview with Kit from Stello.
Hi, how are you?
Good! It's a hot day, and I just got a haircut, so I did something right today.
So, how did Stello form?
I picked up the guitar again in 2014 after a few years focusing on electronic music. It really stemmed from this tune called "Pretty Thing", which was our first single. Originally, "Pretty Thing" was an entirely electronic track, written for a different project altogether. I stripped it down a bit and repurposed it for the guitar, and I found this different energy and vibe I really liked.
So Stello essentially emerged from that change up. I've been writing and playing throughout New York City (and a little outside) ever since. In the past year, I fell into a crew of amazing guys, and the band all came together so serendipitously. It's a great feeling to dig into these songs and explore every little nook with some really talented people who share the same passion.
'Megalith' is a stunning song, who came up with the idea for it?
"Megalith" is a reflection on a real relationship I have with an older person in my family. I stopped by her house to wish her a happy 89th birthday, and after a little while of small-talk in her kitchen, she unloaded some really deep, paralysing feelings she was having that felt so intensely foreign to me as a young guy in my twenties. She felt like she had outlived her time, and was losing patience waiting to pass on into heaven. And part of me wanted to say "No no! Don't say that. There's so much to live for!" and all that but honestly, I kind of understood what she was saying. At that age, death is really a natural progression – who am I at 23 to discourage her wanting time to be up?
That's very deep. What challenges did you face when you made the song?
It's an extremely sensitive subject, obviously. I wanted to instil that somber weight of looking out into the dark, but without toppling over into melodrama. And while I'm not directly quoting, the choruses are sung from her perspective. I wanted to keep the words close to her sentiment and do justice to the person behind the lyrics.
How would you describe the style of your music? Who or what inspires you to make your music?
I think I'm usually making music to score those fuzzy, rose-tinted images you see when you close your eyes and think back to a different point in your life. Very often when I'm writing about a particular situation I've been in or feeling I've had, that image comes along with a collection of music to draw from as well. So, the end result is often a collage of the music I've loved, put through whichever the dreamiest Instagram filter is.
What are your plans for the rest of 2018?
We're so excited to see where Stello goes in the rest of 2018 and beyond. While we originally released Pretty Thing way back in 2015, the band really didn't take true shape until this year. We had this idea that, instead of an album, we're going to release a series of three-song… I don't know, EPs, I suppose – we're calling them "triplets" – over the course of the year as a way to keep the momentum high. And then alongside each triplet, we'd throw a celebratory 'prom' night in New York City, headlined by Stello and a couple of other acts we really enjoy.
Well, Triplet No. 1: Apollo and Triplet No. 2: Desire landed better than we ever could have imagined, and we have so much content and music that we're actually releasing singles on the side ("Versions" featuring our friend Scott James a few months ago, as well as "Megalith"). They've been so generously picked up by incredible influencers in the industry, from mags like yours to Spotify's Fresh Finds playlists, so we're seeing some really cool buzz. We're at the point where folks are showing up to our shows who we've never met, and they're singing all the lyrics, which is just the wildest turning point.
Keep an eye out for announcements on the next triplet, which is due out later in the summer. And I know you have mostly a UK crowd, but if anyone finds themselves in NYC, we have a ton of really fun shows and 'proms' right around the corner.
Our last question, what is your definition of culture?
I think culture stems from shared love. The rest just blossoms from there. I've noticed this online recently – there's no cooler feeling than falling in love with an album or TV show or something, then recognising a hyper-specific meme catch on among fellow fans. It's the same thing with siblings' inside jokes from childhood, or with the solidarity of global communities. It's all love, just on different scales.
To find out more about Stello follow them here. You can stream 'Megalith' here.