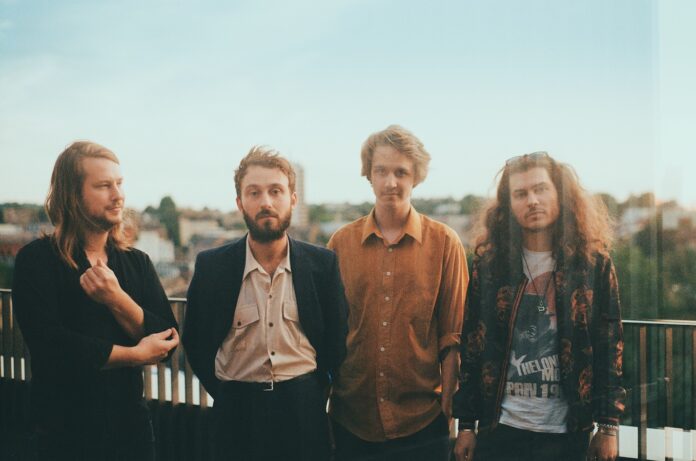 Imperial Daze, now a four-piece quartet after originally starting from three members, has released a tuneful single under the name of 'Man Out Of Myself.' The song features ear-pleasing vocals with matching production that will have you listening for weeks to come. Luckily for us, the song also features a recently released music video which was directed by Nathan Sam Long starring Sylvain Levitte and Nahel Tzegai. The video has some striking and genuinely unique visuals.
"A terrific music video for an ear-catching song"
'Man Out Of Myself' is available to be streamed via Spotify here. The song was premiered on Clash.
Watch the music video for 'Man Out Of Myself' below.
Music Video credits
Starring – Sylvain Levitte & Nahel Tzegai
Director – Nathan Sam Long
Producer – Gareth Williams
Cinematographer – Aaron Rogers
Colour – Simona Cristea and Katie Dymmock (Coffee and TV Post)
Art Direction / Wardrobe – Thibault Maas
1st AD – Luis Issermann
Focus Puller – Andrej Rybar
1st AC – Tanmoye Khan
Gaffer – Kupa Warner
Spark – Joel Ward
Gimble Tech – Ibrahim Serra-Mohammed
MOVI Op –  James Yeomans
Production Design – Héloïse Perignon
Make-up Artist – Kirsty Graham
Free Monthly Newsletter
Subscribe to our free monthly newsletter.
Thank you for subscribing.
Something went wrong.