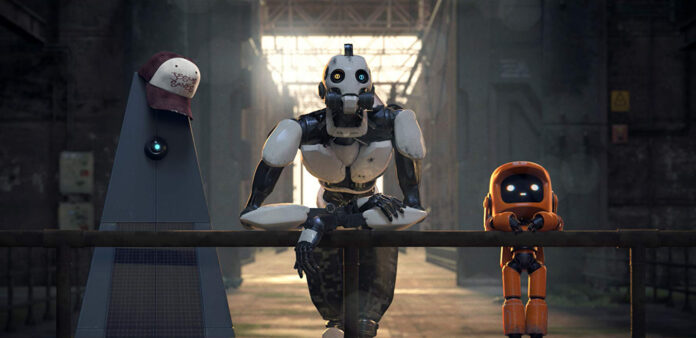 Netflix's new anthology series highlights the impressive development in animation from all around the world.
David Fincher and Tim Miller (the mind behind Deadpool) bring us Love, Death & Robots, a series of short animated episodes from various people and studios around the globe. With each episode telling a different story, they never relate to one another except in its themes of love, death, and robots.
All 18 episodes have a unique style of animation that brings distinctive direction and creative cinematography. The series is not for the faint-hearted, with the majority of episodes featuring crude language, gory violence, and nudity. At less than twenty minutes per episode, this is a series that can easily be binged or enjoyed every now and then.
With that, Netflix is the perfect place for this show – no British or American network would ever accept a show like this. With Netflix busting out an original series every three seconds it's overwhelming to search through and find something to watch, but this show is rare and remorseless and cannot be matched anywhere else.
All episodes are great fun to watch, and with each story containing different plots and subjects, we get a brilliant mix of blood splattering horror, clever twisted storylines, unapologetic humour, emotional punches and a unique way of looking at yoghurt. The detail of the various animations is beyond impressive and shows how far the medium has come in just a few years; I would not be surprised if we soon get feature-length films from these studios and I, for one, would welcome that.
Personal favourite episodes:
Three Robots
The Witness
When the Yogurt Took Over
Good Hunting
The Secret War
---
Discuss your favourite episodes below or Tweet Elias at @EliasCMichael.