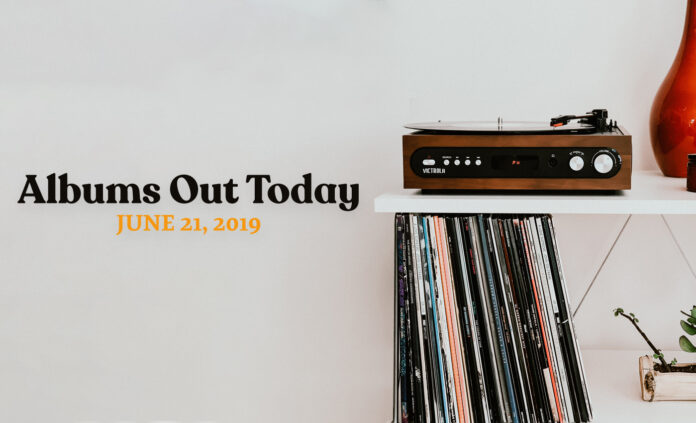 In this segment, we showcase the most notable albums out each week. Unfortunately, it's not a particularly exciting week for new releases, but there are a bunch of albums worth checking out, including a few long-awaited follow-ups. Here are the albums out on June 21st, 2019:
The Raconteurs, Help Us Stranger: It's been eleven whole years since we got an album from Jack White's The Raconteurs. Since then, White has kept himself busy with another project, The Death Weather, alongside Alison Mosshart of The Kills, and last year he put out possibly his most divisive but undeniably adventurous solo effort, Boarding House Reach. Based on the singles, though, this latest one is more of a reliable and safe return to the roots of rock n' roll.
Titus Andronicus, An Obelisk: Having made everything from rock operas to narratively complex concept albums, Titus Andronicus are one of the most ambitious and dramatic bands in punk. Their new album is a follow-up to 2018's mellower A Productive Cough, and what we've heard so far indicates, somewhat underwhelmingly, a more conventional punk rock direction. So if you're expecting another rock opera, maybe don't get too excited.
Hot Chip, A Bath Full of Ecstacy: The indie dance music group is back with their seventh studio album, a follow-up to 2015's Why Make Sense. The band consistently puts out danceable and joyful tunes, and if 'Melody of Love' is any indication, you can rely on them to bring some colour into your summer.
Hatchie, Keepsake: An exciting new name in dream pop, this is the Australian singer-songwriter's debut record. Filled with hazy melodies and hypnotic instrumental sound pallets that deal with themes of loss and longing, this album's one we're particularly excited to delve into.
Other albums out today: Willie Nelson, Ride Me Back Home, Mark Ronson, Late Night Feelings, Two Door Cinema Club, False Alarm, Lil Uzi Vert, Eternal Awake.