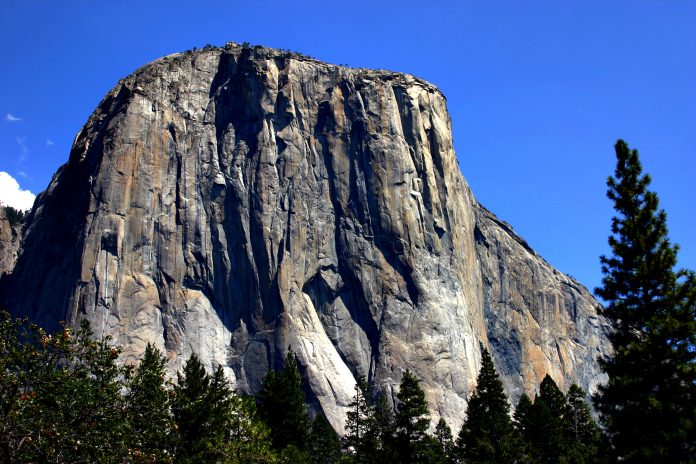 Recently, when I've scanned through the confusing lists on streaming services to find something, anything to pull my interest, I've gravitated toward documentaries about endurance. There's something that speaks to all of us contained within the hearts and minds of athletes who push the limits, even if, for many, best enjoyed from the comfort and distance of a sofa.
I'm no runner or climber. I don't train for hours every day to reach peak fitness. Still, I appreciate the sacrifices of those who do and envy the single-mindedness of those who drill away at one objective with such intensity.
Sports and endurance events have always captured the hearts and minds of the American people. That is only set to continue with the legalization of sports betting and the release of FOX Bet in the fall.
There are also certain sporting moments that make you realize that you can do it; that you can make that push. A recent one for me was Tyson Fury getting up in the 12th round to a Wilder KO. That moment gives me the strength to pull myself off the sofa after a long nap. Here, are a handful of top-notch endurance documentaries that can help you to do the same.
Free Solo (2018) 
Directed by Jimmy Chin and Elizabeth Chai Vasarhelyi, "Free Solo" is an Oscar and Academy Award-winning documentary that follows the journey of American climber Alex Honnold, as he attempts to make an insanely challenging climb without any ropes.
Honnold attempts to climb El Capitan in Yosemite, known in the climbing world as a particularly rough route. To do the climb free solo is downright dangerous, and even though you know that he will survive (given the release of the documentary), death never feels too far away, as you watch him jump across rocks and clinch on to impossibly small edges.
What makes this documentary even more interesting is the conflict that you can feel with some members of the film crew about whether it is even ethical to film the climb, as their presence undoubtedly puts extra pressure on Honnold. The fact that Honnold gets a girlfriend during the long preparation creates yet more conflict between love and a personal passion, and ultimately, life and death.
There are several other notable rock-climbing documentaries. I could recommend "The Dawn Wall," which tells the story of professional climber Tommy Caldwell, who attempts a climb in Yosemite, too; this time with ropes but without one of his fingers. It's another quite compelling and enduring tale.
The Barkley Marathons: The Race That Eats Its Young (2014) 
Next up is the "Barkley Marathons," released a few years ago and currently available for streaming on Netflix. The documentary covers an unusual and unique ultra-marathon in rural Tennessee and outlines the history of the elusive race, as well as the 2012 race, in all its glory.
The Barkley Marathon is a race that is so challenging that less than 20 people have ever completed it in the 25+ years that it's existed, and again, no one finished in 2019. Even applying for the event is hard enough, and only 40 runners are accepted every year, mostly left to the discretion of founders "Lazarus Lake" and "Raw Dog."
The race itself involves five loops of 20 miles each, for a total of at least 100 miles, with around 12,000ft of elevation per loop. Two-thirds of the course is off-track, and runners cover all sorts of soul-crushing terrain, including crawling through a tunnel under a prison.
The documentary, although depicting a grueling event, maintains a light and heart-warming atmosphere sprinkled with good humor, though you had better believe that the runners take their attempts seriously indeed.
When We Were Kings (1996) 
"When We Were Kings" is a documentary that covers Muhammad Ali at his peak, with action both inside and outside of the ring as well as a look at the body and mind of one of the world's greatest-ever sportsmen.
The documentary covers the run-up to Rumble in the Jungle as well as the event itself. Ali takes on George Foreman in what is now Congo in 1974, earning himself $5 million in a country run by a dictator. A commentary not only on boxing but also the African American condition, the film shows the physical and mental endurance of a man who fought to change the world.