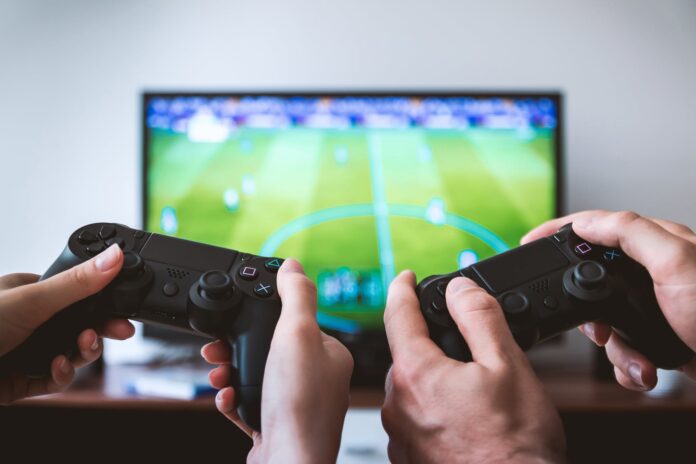 According to a report by the Entertainment Retailers Association (ERA), the video game sector accounts for more than half of the UK's entertainment market. The industry is now worth £3.86 billion compared to video and music sales, which are worth £2.33 billion and £1.33 billion respectively.
Much of the game industry's recent growth can be attributed to the success of three games in particular: Red Dead Redemption 2, FIFA 19, and Call of Duty: Black Ops 4. In 2018, these three titles managed to sell more than one million physical copies in the UK alone.
These figures do not take into account the success of mobile and free games such as Fortnite (which has more than 200 million players around the world), League of Legends, and Epic7. Despite decreasing PC and console sales in 2018, the number of players playing online games has continued to grow.
"Games are now truly mass market and a very important part of the entertainment sector," notes Information Handling Services Markit head of games researcher Piers Harding-Rolls. "The flexibility of interactive content means it is unique in that it can be monetised in this way, which [gives it] an advantage over other forms of entertainment."
Advancements in Gaming
Other than mobile gaming, there are several other factors that can be attributed for this massive growth of revenue generated by the UK gaming industry. One of which is eSports. This competitive gaming, usually done by professional players for prize money, is becoming a big business.
eSports News spoke to gaming host Paul Chaloner about the UK's eSports industry, and he said: "I think five years ago, it was very depressing. We had a lot of work to do and a lot of very talented hard-working passionate people put a lot of effort into helping UK gaming." He went on to add "[Now] we've got ESL UK, who are doing fantastic things in the UK and improving the quality of the tournaments and the broadcasts that they bring out."
Chaloner is referring to the Electronic Sports League or ESL, an eSports organisation that is responsible for many competitions around the globe including Overwatch, Mortal Kombat, and Gears of War. ESL's competitions are usually sponsored by giant game developers like Riot Games and Microsoft.
The popularity of eSports in the UK has generated a lot of revenue for the industry in the last couple of years. A guide to the eSports industry by Ladbrokes shows that the projected revenue in the UK will exceed $200 million (£159 million) by 2021. While the UK is some way behind Russia and Japan, it is a clear indication of how the younger generation is shifting away from passive activities like listening to music and watching videos, and more towards playing video games online.
Another piece of tech responsible for the rise of gaming revenue in the UK is the development of virtual reality (VR). VR gained recognition when the developer of the Oculus Rift started a Kickstarter campaign back in 2012, and managed to raise more than $2.5 million (£1.7 million) before being bought out by Facebook for $2 billion (£1.6 billion). Since then, many other notable titles like Doom and Skyrim VR have jumped on the bandwagon, and in the process generated more money for the industry. This is a good example of how the gaming industry is continuing to move forward and evolve.
Only time will tell whether the gaming sector can sustain its growth or not. Yet, with 5G on the horizon and video games becoming more advanced, it is likely that the gap between video games and music and video will widen in the near future.