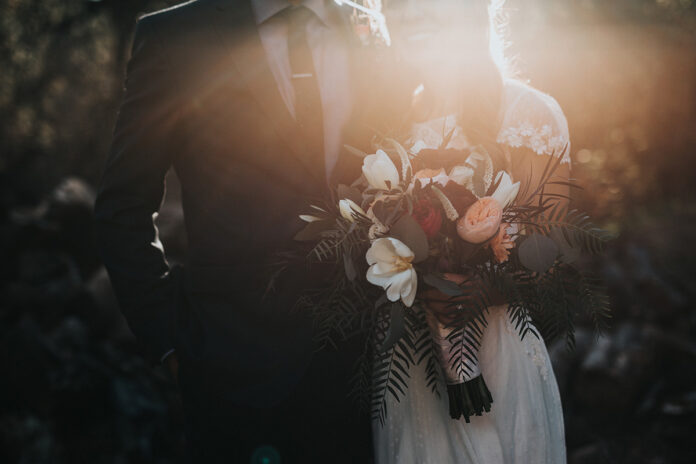 Summer 2019 is coming to a sad ending, but while influencers are already talking about the best fall sweaters, we're still reliving some of the greatest celebrity engagements of this year. No matter who it was or where it happened, one thing is for sure: the engagement rings are all to die for. Let's go back in time and gush over these loves stories once more.
Scarlett + Colin
An engagement that has been a bit off the radar, Scarlett Johansson and Colin Jost got engaged in May of this year. The SNL star, Jost, proposed with a 11-carat, light brown diamond. It's estimated that the ring costs over $400,000. Johansson has been married twice before: once to Ryan Reynolds and then to Romain Dauriac, whom she has her 5-year-old daughter, Rose, with. Scarlett and Colin met over two years ago when Johansson guest starred on SNL.
Chris Pratt + Katherine Schwarzenegger
After just 7 months of dating, Chris Pratt and Katherine Schwarzenegger announced on instagram that they were engaged to be married. Formerly married to Anna Faris, Pratt is best known for his roles in Parks & Rec and Guardians of the Galaxy. Katherine, daughter of actor and politician Arnold Schwarzenegger, is a well-known author and an ambassador for the American Society for the Prevention of Cruelty to Animals. Although the engagement only happened in January, the couple is already married.
Hilary Duff + Matthew Koma
This is truly what dreams are made of. As the parents to their daughter, Banks, it's no surprise that the two are moving forward in their relationship. Duff is also the mother to son, Luca, whom she had with former husband, Mike Comrie. Koma is a well known singer-songwriter and has written many famous hits, including Zedd's, 'Clarity'. He proposed with a cushion cut diamond engagement ring that appears to be anywhere from 3-4 carats. Most recently, Duff has played in TV comedy, Younger.
Jennifer Lopez + Alex Rodriguez
Likely the most iconic engagement of the year, Lopez and Rodriquez are the power couple we never knew we needed. The two started dating in early 2017 and quickly became the headline for many news stories and even the cover of Vanity Fair. The two both bring children into the relationship and they're both still very close with their ex's and co-parents. And, although they might seem so different than us, in the Vanity Fair article, Rodriguez told reporters that, "Lopez is happiest at home, in pj's, eating chocolate-chip cookies with friends." Who would have guessed with that body? The jaw-dropping engagement ring that Alex gave Jennifer is approximately 18 carats and at least $1.8 million.
Katy Perry + Orlando Bloom
Is it cliche to get engaged on Valentine's Day? I guess not when Orlando Bloom is the one popping the question. The stunning flower shaped engagement ring is a one-of-a-kind design with a 2 carat ruby surrounded by 2.5 carats of diamonds. Both have been married once before and Bloom has a son, Flynn, with ex-wife Miranda Kerr. According to sources, the two started dating after an epic dance battle at a Golden Globes afterparty in 2016.
Although there have been some pretty epic proposals so far, it will be interesting to see who else gets engaged in the last quarter of the year. Holiday engagements anyone?