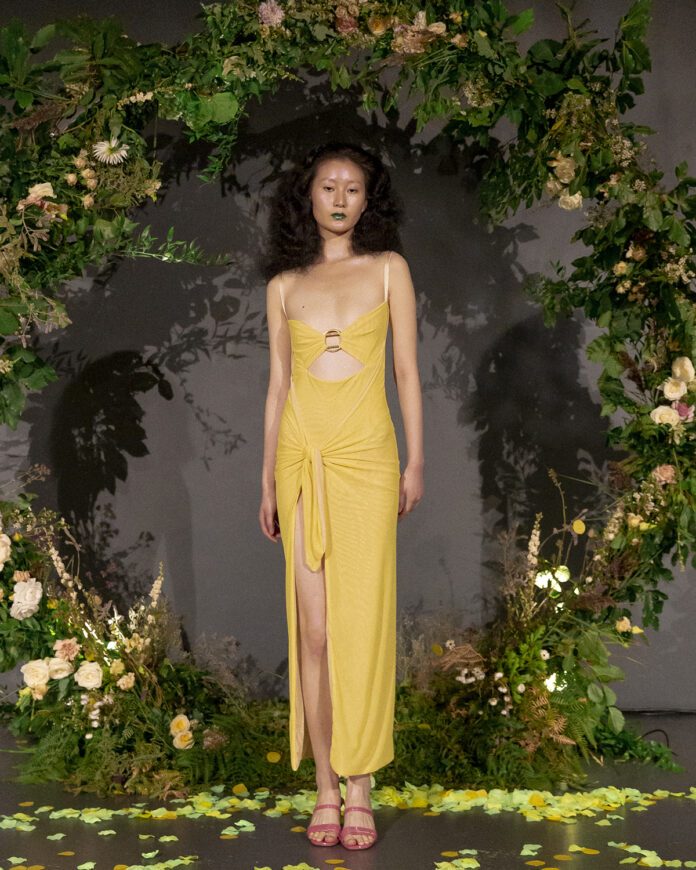 Poster Girl, a label known for their structured chainmail designs, took a different turn in their Spring Summer 2020 collection by showcasing flowing and organic forms, developed using a hand marbling technique that involves an intricate dye process on their signature material — marking a new phase of Poster Girl.
Co-founders, Francesca Capper and Natasha Somerville, developed a collection inspired by nymph-like creatures and young lovers, paying specific homage to Titania and Helene from A Midsummer Night's Dream by William Shakespeare.
London-based Poster Girl was launched in 2017 by designers Francesca Capper and Natasha Somerville. The duo met at Central Saint Martin's whilst studying womenswear and joined together after working for several fashion houses including Christian Dior, Vivienne Westwood, Jeremy Scott, Bvlgari and Alexander Wang.