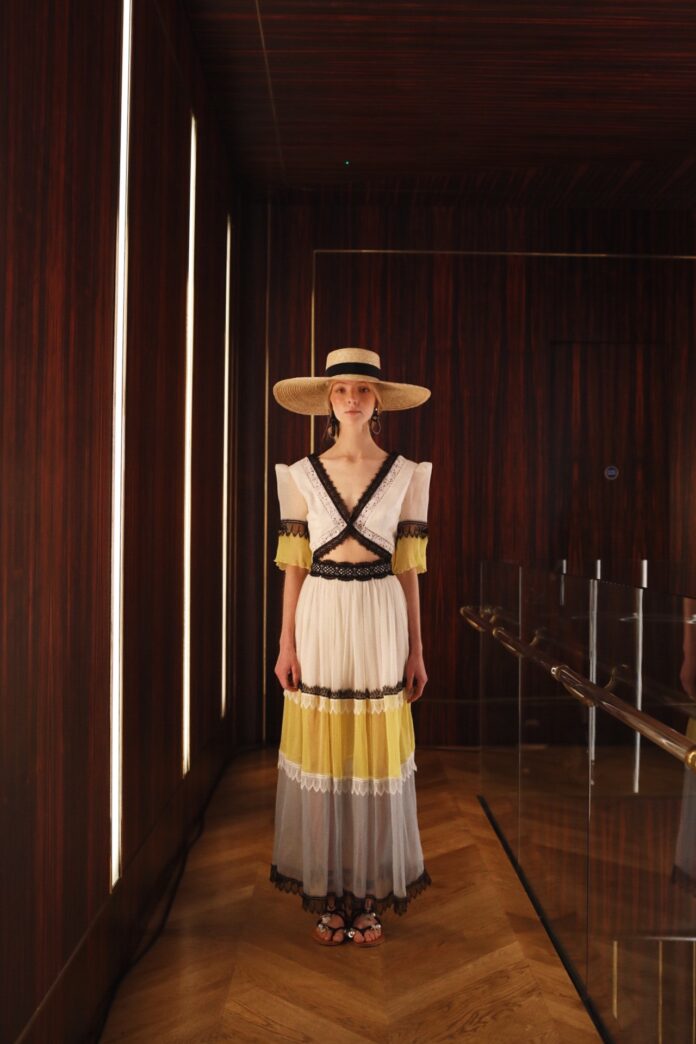 Ana Teixeira de Sousa, the designer behind Sophia Kah, released another timeless collection for London Fashion Week. The collection takes inspiration from Teixeira de Sousa's native Portugal, more specifically the village of Comporta.
Keeping the bond to the youthfulness of the brand's tasteful aesthetic, the label explored lightweight linens with hand embroidery mirror the craftsmanship — something Comporta is beloved for. In terms of colours, the collection mostly flourished on light colours reminding us of the warm sun and brisk sea blues.
This collection marks another step forward for Sophia Kah, a label that has been growing consistently since its inception.