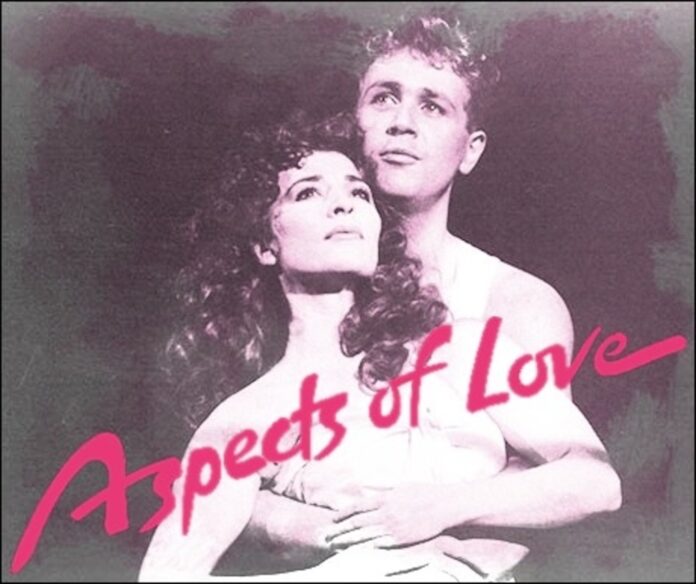 Aspects of Love premiered at London's Prince of Wales Theatre in 1989 and smashed the box office with its adaptation of the David Garnett novel. But unless you're a big-voiced British legend or a musical theatre hipster, it's hardly likely you have it in your arsenal. Why aren't we discussing Aspects at our local cafés? Because a fast culture has mistakenly left barefoot romance in the dust.
David Garnett, English author and unrepentant member of the Bloomsbury Group, was reportedly pleased and perplexed at the prospect of putting his 1955 novel to music.
Yet, with a plot like this one, it's not difficult to imagine. Aspects of Love tells the story of several intertwining and strangely moving romances, all of them tender and turbulent enough to warrant violins and constant song.
The ultimate love octagon
The list of love affairs begins with Alex, a seventeen-year-old soldier, and a seductive French actress named Rose. Alex rescues Rose from two weeks of unemployment by inviting her on a train to the lovely countryside town of Pau.
There they break into the villa owned by Alex's uncle, scamper about, make love and eventually face the homeowner, Alex's uncle George. From there we experience, within an alarmingly minimal amount of pages, the passing of fifteen or so years and almost every romantic relationship possible.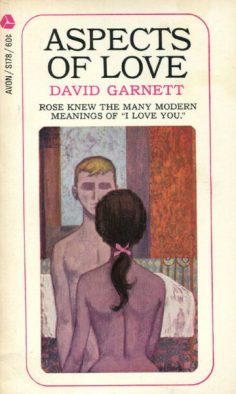 Rose leaves Alex for George. George has a mistress named Giulietta, Rose also loves Giulietta. Rose and George's daughter loves Alex, and Alex loves her back. Don't forget Alex and Giulietta's fling and all the other random lovers popping in and out of scenes. Ridiculous and confusing? Sounds like it – but no! On the contrary, Garnett's prowess is such that he manages to contain the ultimate love octagon within a brief, effective, and quite enchanting little novel.
Small, simple, and profoundly beautiful
Andrew Lloyd Webber was fascinated by Aspects of Love, so much so that he pursued the project for ten years. The idea that sprung from a little English novel with European aspirations first took hold of Webber in 1979. The concept was dropped, then picked up again, only to be unceremoniously dropped again in favour of hum-drum shows like Cats and Phantom of the Opera…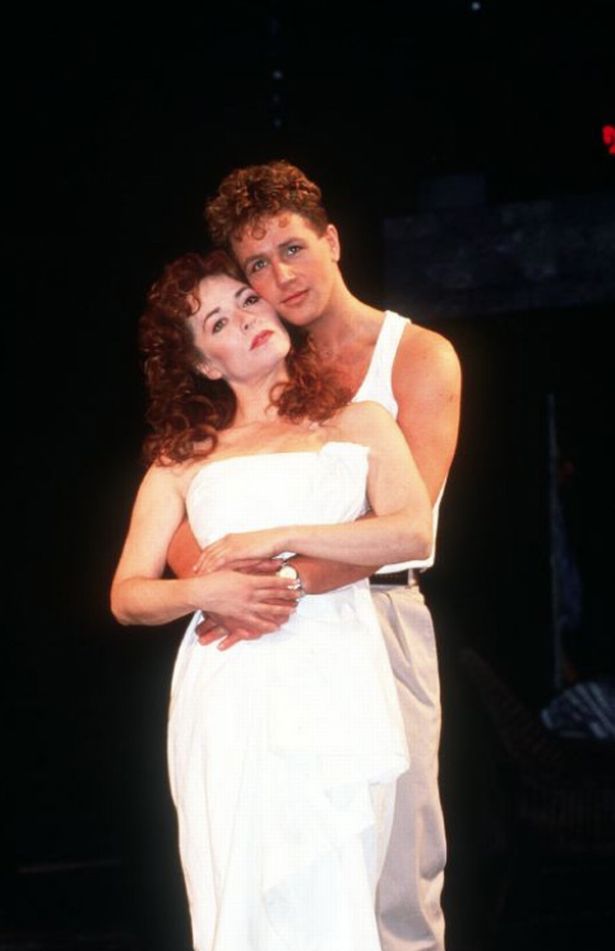 Webber simply couldn't let Aspects go. He teamed up with lyricists and all-around theatre gurus Don Black and Charles Hart to made a musical that was small, simple, and above all things profoundly beautiful. No Rum Tum Tugger's or falling chandeliers here. Just a tangled web of emotions draped across the rugged Pyrenees.
After several ruminative meetings with Hart in the French Mediterranean, a synopses was born. Lloyd Webber began to revitalize melodies written for earlier works, but in which they had not quite fit (most notably Starlight Express and Cricket, Prince Edward's birthday gift to the Her Majesty the Queen). Dedication to the project was such that the Aspects team followed Phantom on its US opening and 'tagged in' many of its New York crew.
Then it was on to a trial performance at Sydmonton, Lloyd Webber's country home festival. According to Kurt Gänzl, author of The Complete Aspects of Love and The British Musical Theatre, the audience at Sydmonton found  Aspects "a warm and extremely personal musical play, melodious and moving" and "by far the most finished piece of material that Lloyd Webber has ever put on stage at Sydmonton." Aspects of Love was a 'go'. All that was left was to decide the official cast.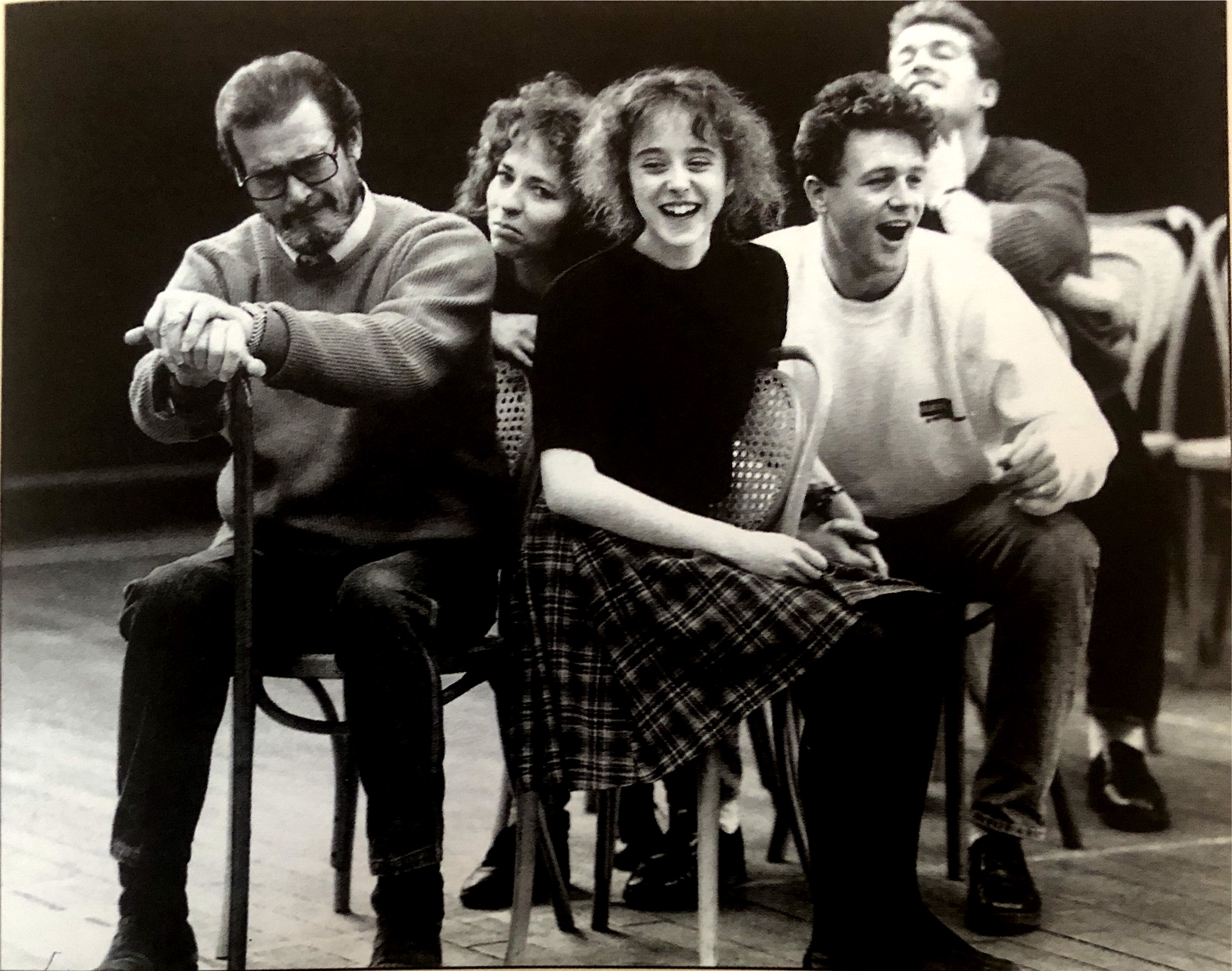 Singing and playing through the score of gorgeously repeated themes is a cast of phenomenals. The team picked uvula-defying, perpetual cutie Michael Ball for the leading role of Alex. Then they snagged and lost Roger Moore for the role of Uncle George, which forced the hands of fate to welcome the thoroughly talented Kevin Colson.
Ann Crumb is the punchy and perfectly-pitched Rose, Kathleen Rowe Mcallen plays our dusky Italian temptress, and Diana Morrison pulls and plucks heartstrings as precocious little Jenny.
Never before had a musical so accurately conveyed the spirit of a novel. The atmosphere was swarthy, the songs lovely, Michael Ball brought the house down with the high note at the end of "Love Changes Everything". The success of Aspects of Love even translated itself into cash. Thanks to the renowned Webber name, an over two-million-pound profit was made in the first four weeks of booking – on a show that, as yet, didn't even have a cast. Then the single "Love Changes Everything", released January 30, 1989, leapt to number two on the British hits. Michael Ball even did some lovely interviews.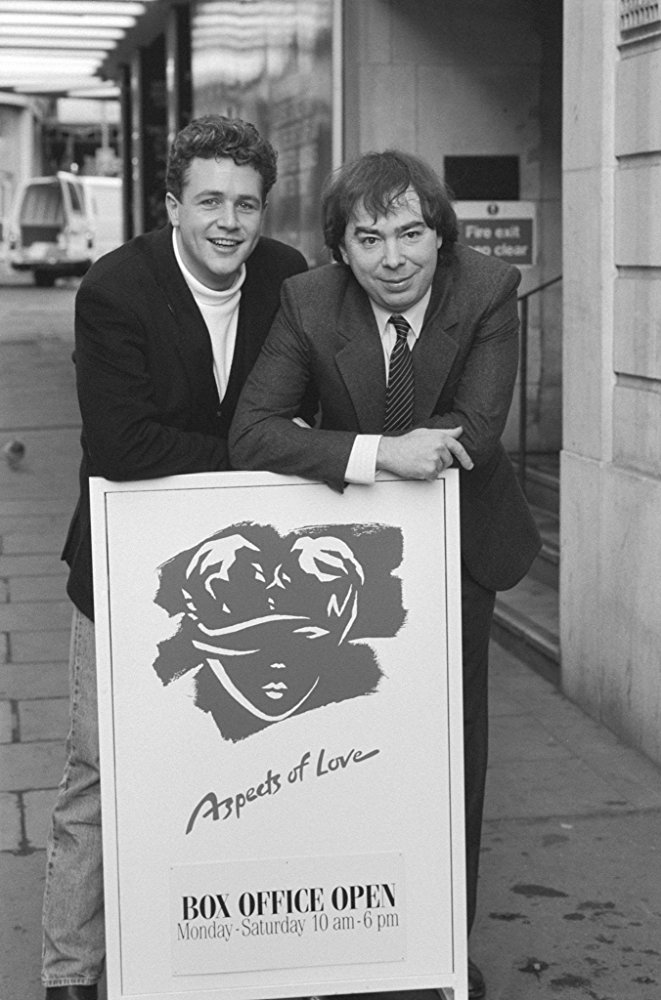 Lloyd Webber's fame and Michael Ball's face
Several weeks and hiccups later, Aspects of Love had its previews and premiere at the Prince of Wales Theatre. According to Gänzl, it went "splendidly". Splendidly enough that it received much critical acclaim, with The Guardian saying Lloyd Webber "shows a capacity to reach emotions that other composers do not touch." These emotions reached far enough to land Aspects of Love on Broadway for a one year run with several original cast members.
There were commercials for the New York show, as well as odd, yet titillating, music videos for "Love Changes Everything" and "The First Man You Remember". With the help of Lloyd Webber's fame and Michael's Ball's face, Aspects of Love stormed the media and won six nominations at the 1990 Tony Awards, including best musical.
After a decade-long conception, a promotional cavalcade, and several million pounds of profit, what happened to Aspects of Love? It's had some acclaim and productions have been spotted across the world, from Japan to Finland. So, why didn't it receive the acclaim of a Cats or a Phantom if, as several critics said, the show was more personal, more tender, and "Webber's best so far"? Subsequent generations seem to prefer show-stoppers, or perhaps they simply find cat suits more memorable.
Love must be real
Now, 30 years later, is the time to bring all the Aspects of Love into your life. How many aspects? I recommend you pour a glass of Armagnac, curl up in front of an autumnal hearth…and, as you read and listen to Aspects of Love, try to count them all. Browse the internet, too! This tale has colour, life, lust, love, wine, omelettes, paintings, mountains, mermaids, flesh wounds…
All these aspects and artefacts of passion somehow, miraculously, leave the impression of honest-to-goodness, actual love. What can you get from the musical after 30 years of dormancy? Not the free love concept – (That's old news) – but the sounds, the words, the experiences of love. Whether or not you appreciate the explicit love affairs, you cannot deny the potency of Aspects' lyrics.
To a brusque, and terribly unromantic generation, the message of Aspects of Love is pure:
"This crazy show is actually moving… Love must be real."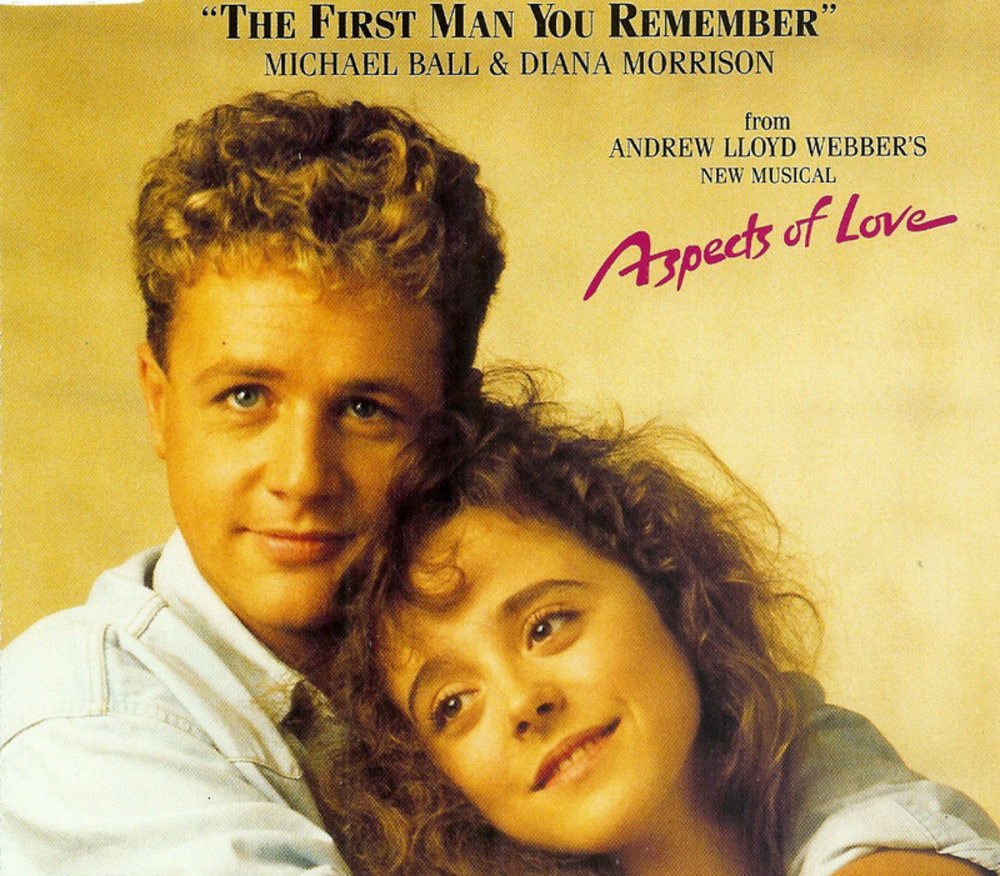 "Love, love changes everyone
Live or perish in its flame
Love will never, never let you be the same."