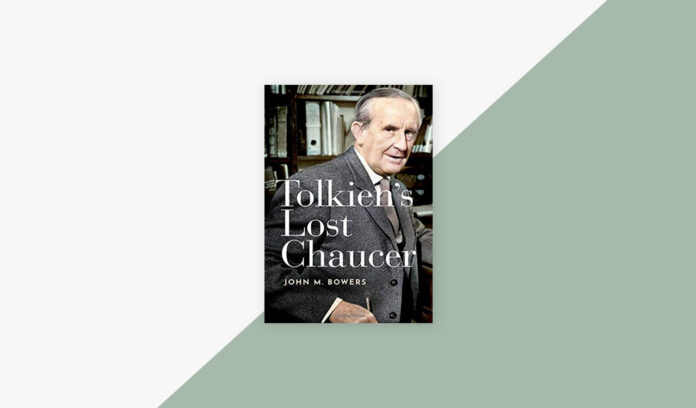 John M. Bowers, a professor of English at the University of Nevada, Las Vegas, presented his latest book Tolkien's Lost Chaucer. Previously Professor Bowers has written books on Chaucer, Langland, and the Gawain Poet.
In 2013, unseen pages of annotated proofs and accompanying notes from Tolkien turned up at the archives of Oxford University Press. Scholar Professor John Bowers first saw the material from which he wrote the book covering and analysing the impact Chaucer's writing had on Tolkien's thought about language and storytelling when he was still at the threshold of his career as a writer of fantasy literature, particularly throughout The Lord of the Rings and The Hobbit novels.
If you have an interest in Tolkien's writing, this is a must-read.
| | |
| --- | --- |
| RRP | Publisher |
| £25.00 | Oxford University Press |