In this segment, we showcase our top picks of what to catch at the cinema this weekend, what to stream and our short film of the week.
Our pick of the new releases out on October 4th, 2019:
Cinema: Joker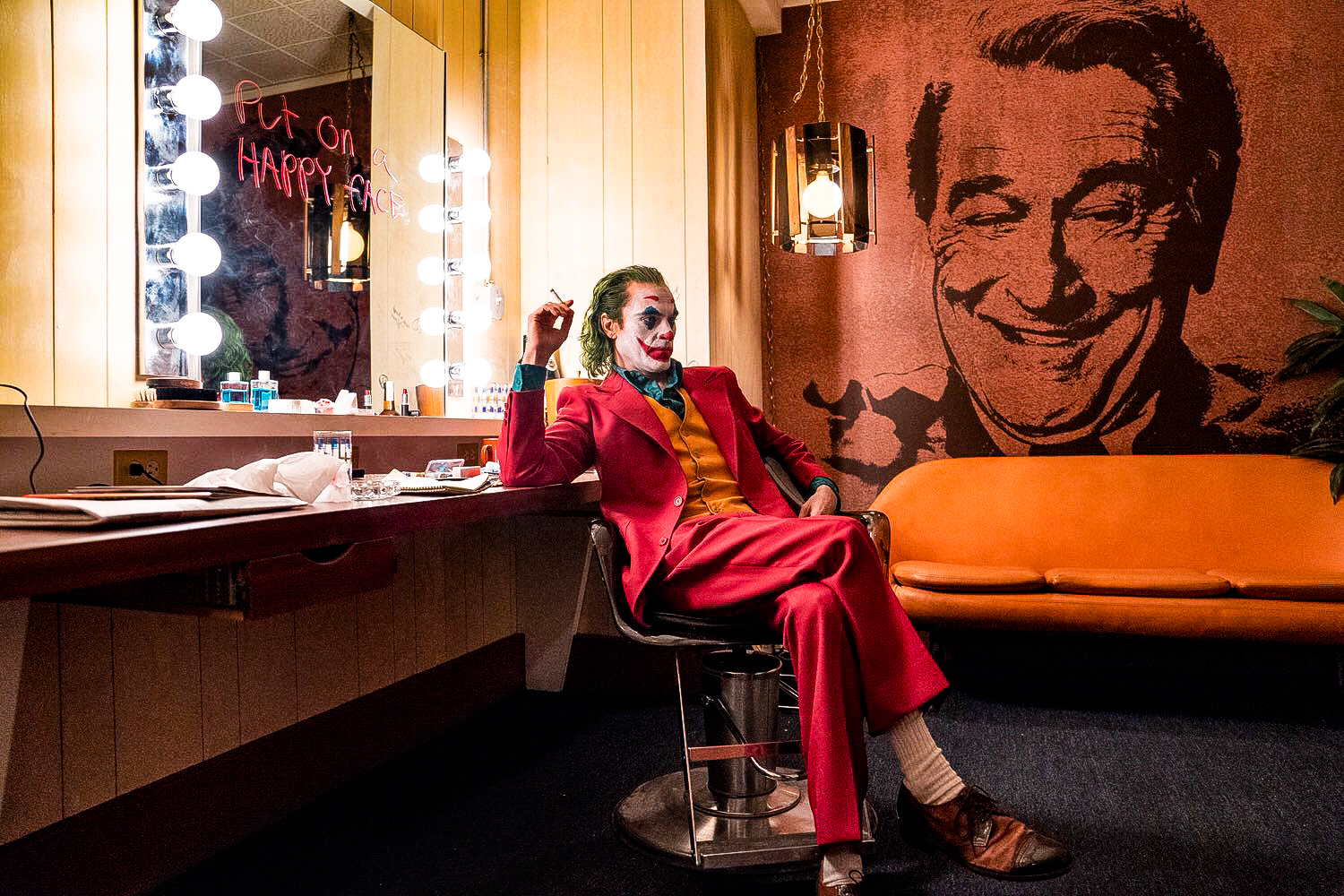 This film was already one of the most anticipated films of 2019 before it premiered at the 76th Venice International Film Festival, but the subsequent hype after the premiere and the fact it won the Golden Lion (the festival's highest prize), means that Joker has been fully cemented as a must-see. Co-written by Todd Phillips and Scott Silver and directed by Phillips, Joker is the origin story for Batman's most famous villain that many fans have longed for. This blockbuster rewinds to a time where the Joker was a mere nobody, a failed standup in grimy Gotham City, where he was a loner and a loser, alienated from the rest of society.
Set in 1981, Joaquin Phoenix stars as Arthur Fleck, a failed comedian with a serious mental illness, and who bears a laminated card that reads: "Forgive my laughter. I have a condition". As Gotham city becomes increasingly polarised in both class and wealth, the society crumbles around Fleck and his is  left with little medication, guidance and support. But he gradually realises he is not alone in his alienation in and distaste for society. There are others like him. And as this realisation settles, Fleck's alter-ego emerges – the notorious Joker – the champion for those that have been repressed.
Phillips is unashamedly inspired by Martin Scorsese and this film is a testament to his love for the director with polite nods to Taxi Driver and The King of Comedy throughout and a more pronounced gesture by the inclusion of Robert De Niro as Murray Franklin, a gaudy talkshow host.
The film has received countless positive reviews from critics, with particular praise being given for Phoenix's performance alongside many stating that he's a firm favourite for best actor nomination at the Oscars. This is a film that seems perfect for lovers of superhero films, of origin stories, of Phoenix or simply of cinema.
Stream: Surviving R. Kelly (Netflix)
| | |
| --- | --- |
| Rating | Type |
| Mature | Series |
Just as much as he's been celebrated as the "King of R&B" and the "King of Pop-Soul", R. Kelly's (Robert Sylvester Kelly) life has been plagued with numerous accusations about his playboy, promiscuous and sordid lifestyle with multiple rumours circulating  about his predatory behaviour and sexual abuse .For the first time, this documentary provides a platform for survivors and members of the star's inner circle to share their story and attempt to provide evidence to support the allegations.
The docuseries originally aired from January 3 to January 5, 2019 and since then: many of Kelly's collaborators have removed their works from streaming services, his record label has dissolved and he has been officially charged with 10 counts of aggravated criminal sexual abuse. And it has finally landed on Netflix. This series is honest and carefully sheds a life on Kelly's predatory behaviour and his dark private life. Its a brutal account and, more generally, a candid depiction of how a predator functions. Frankly it's hard to call something so repugnant – "entertaining" – but it does make for an enlightening viewing.
Martha The Monster by Christopher Weekes
Directed by Christopher Weekes and starring Rose Byrne (Bridesmaids, X-Men Apocalypse) and Bobby Cannavale (I, Tonya, Ant Man), Martha The Monster depicts a world where humans and monsters live in unison. But this world is far from the idyllic, happy world of the Muppets or Sesame Street. Monsters are brutally segregated – not allowed in certain bars and forced to stand on buses (a nice recall to American bus segregation laws and Rosa Parks). As the film transpires, a short-lived fling with Kevin the monster (Cannavale) pushes Martha's identity crisis further and she starts to become the monster that many in society feared she was.
The film's intricate puppets and excellent voice cast make this a great and, at times, heartbreaking viewing. Its perfectly filled with symbolism and allegories that can be traced to historical and current prejudice, but not to an extent to which they become redundant.  It feels as fantastical as it does brutally real- a world filled with monsters – which, in truth, is not too dissimilar from our own – we just have less furrier ones!