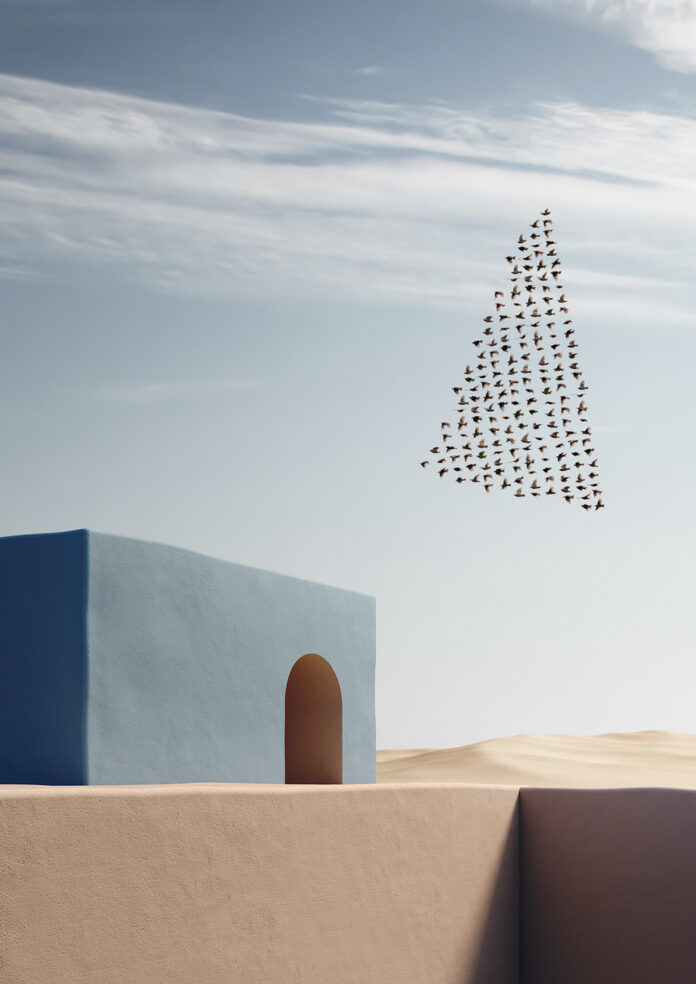 Massimo Colonna, an Italian photographer and digital artist, revealed a superb mini series named Migration. In this mini-series, Colonna combines the migration of birds with minimalistic architecture to bring out the focus on the moving subjects. These simple, but eye-pleasing artworks deliver a poster-like appearance that elevate their surroundings by utilising shapes.
Writing about the series, Colonna described as "Project of three images depicting scenes of distant lands, exotic, sometimes unattainable. Within these landscapes a flock of birds moves creating unusual shapes, geometric, an evolution in the way of migration. In a historical moment in which even the sky becomes advertising space, nature changes in angles and corners"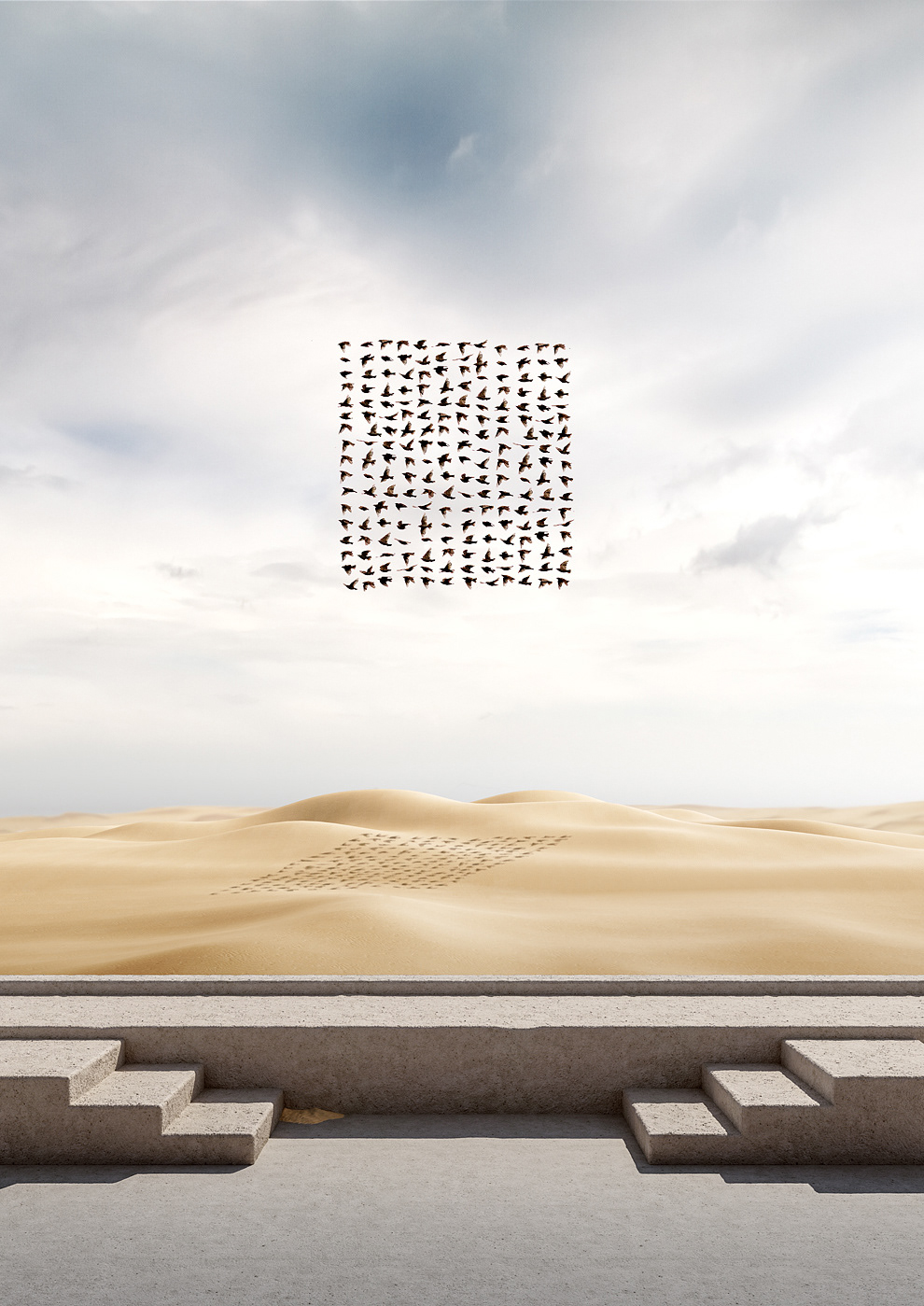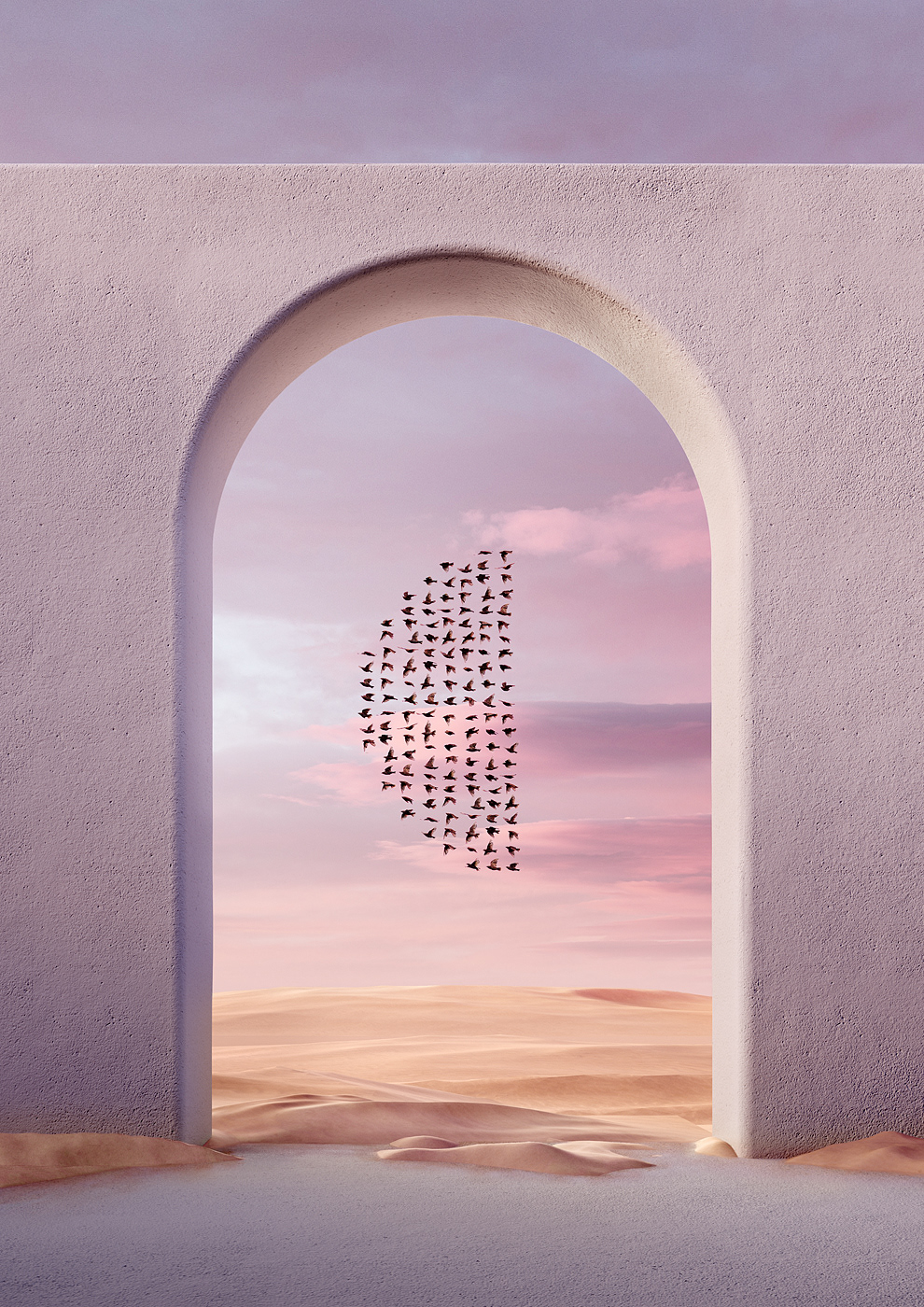 You can find more work by Massimo Colonna here.