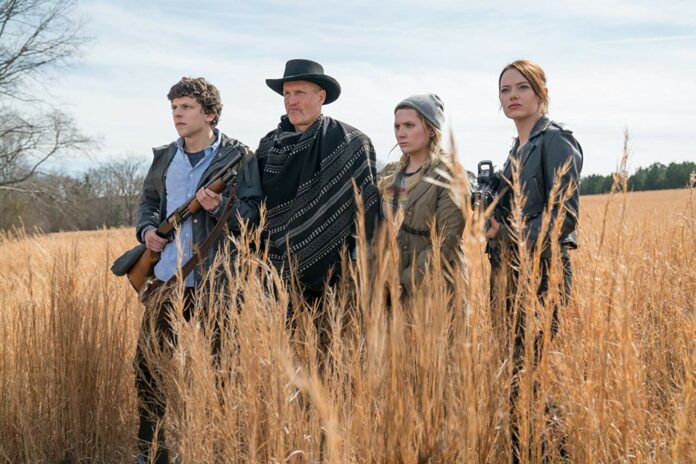 In this segment, we showcase our top picks of what to catch at the cinema this weekend, what to stream and our short film of the week.
Our pick of the new releases out on October 18th, 2019:
Cinema: Zombieland 2: Double Tap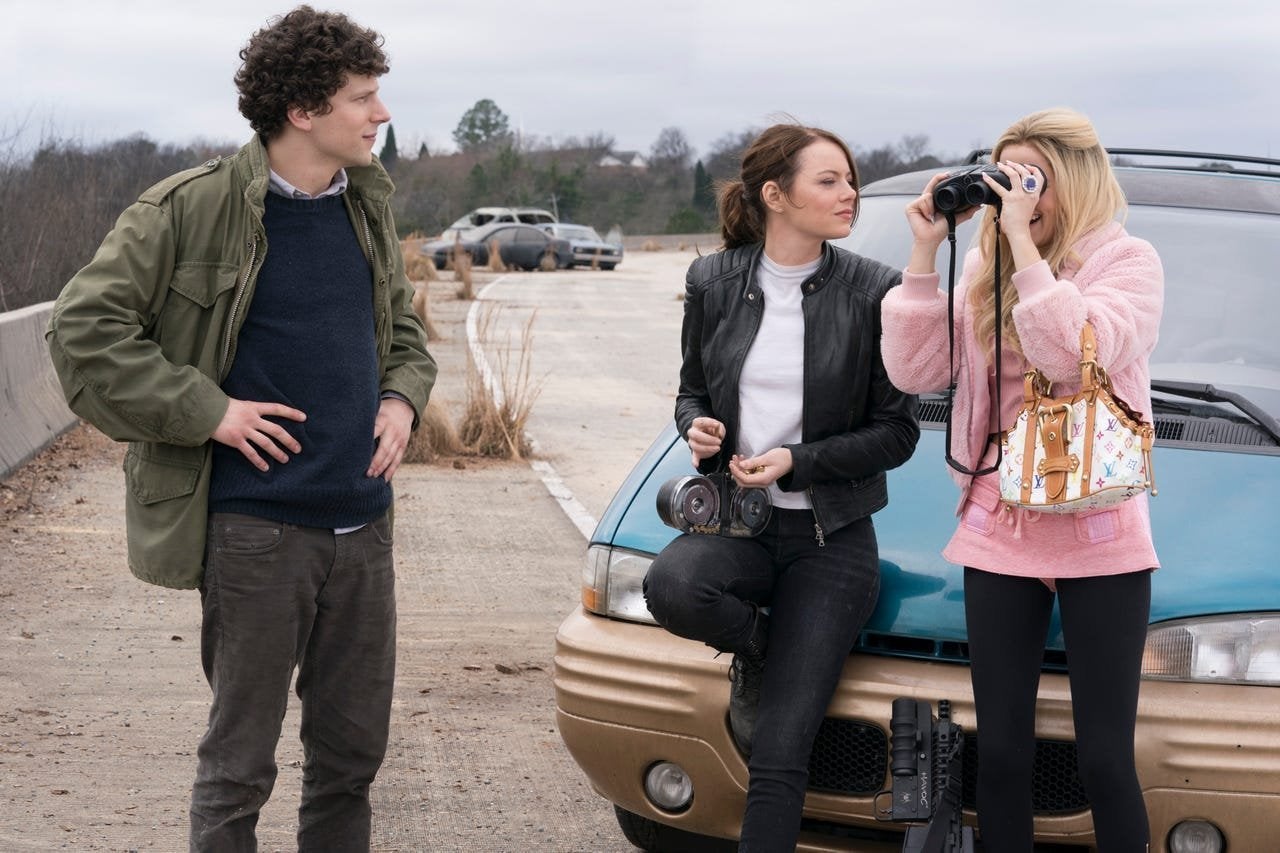 Released in 2009 and directed by Ruben Fleischer (most recently known for helming the Tom Hardy antihero film, Venom), Zombieland is a post-apocalyptic zombie comedy that was a critical success and rapidly gained following across the world – and took an apocalyptic-sized $75.6 million at the box office. The film features Columbus (Jesse Eisenberg), a nerdy, shy student and survivor of the zombie epidemic, who is attempting to make his way across the zombie-infested world to reach his family in Ohio. Along the way, he encounters Tallahassee (Woody Harrelson), a gun-wielding tough guy who's struggling to gain his favourite snack, Twinkies, and a pair of sisters (Emma Stone and Abigail Breslin), who are trying to get to the Pacific Playland amusement park, which they believe is a sanctuary that's free from zombies.
The immense success of the film led the creative team, particularly writers Rhett Reese and Paul Wernick (now known for their work on Deadpool), to want to formulate a sequel as soon as possible to cultivate the original's success. Even Harrelson, who (in his words) is not a "sequels guy", stated that he "never wanted to do a sequel in the previous movies I've done until this one". But various creative differences, scheduling issues and concerns regarding the necessity of a sequel, have meant that the sequel was placed on hold.
Fast forward a decade to 2019 and Fleischer along with the cast of the original have finally returned for a sequel. The quartet are now experts at regularly dispensing of zombies but they are now faced with the grave problem that the zombies are ever-evolving – they are becoming more intelligent- and subsequently more of a threat. As well as dealing with the newly evolved zombies, the group must come to terms with the issues within their own dysfunctional family in order to survive in this apocalyptic world.
Though this film is highly unlikely to be in contention during award season (nor is it trying to be), Zombieland 2 is being widely praised for its cast, the humorous script and its element of pure fun. And its currently holding an approval rating of 76% on rotten tomatoes – an admirable score for a sequel. So if you're looking for zombie-infested fun or simply a film to get you excited for the Halloween season then this film is perfect.
Stream: Rhythm + Flow (Netflix)
| | |
| --- | --- |
| Rating | Length |
| Mature | 1 Season |
Talent shows have become omnipresent in our lives – they have launched some ordinary people into the stratosphere and others have had their dreams crushed by the format. But, their abundancy has led to stagnation and a diminishment in their power or influence – The Voice UK has struggled to propel an artist beyond the show itself and The X Factor has recently turned to a new celebrity format to salvage some form of popularity. Netflix's new reality series Rhythm + Flow appears to have surfaced at an optimum time. The concept is simple: three famous judges are searching for their next hip-hop superstar, through auditions, battle rounds and tasks, and the ultimate winner will receive $250,000 and a slot at a Spotify gig.
The concept is undoubtedly formulaic. But, where the series really comes into its own, is through its three main judges: Cardi B, T.I. and Chance the Rapper. Their criticism and judgement feels fresher and less outdated than other comparable talent competitions. They respect artists and don't tend to fall into the "mocking" category that plagues other shows – they provide constructive criticism and never take pleasure in the contestant's incompetence. It's honest, entertaining, provides a much-needed platform for hip-hop artists and is sure to either rescue the format or annihilate any other competitors all together.
Short of the Week: Sometimes, I think about dying by Stefanie Abel Horowitz
This short film tells the story of Fran (Katy Wright-Mead). She has passive suicidal thoughts. But, one day she smiles at a guy (Jim Sarbh) in the office – he takes her to the cinema, for a meal and on a short holiday. But, as this guy attempts to get closer to her, Fran struggles to come to terms with the fact that she must learn how to live. This short film is an honest portrait of the dramas and struggles of having suicidal thoughts and also contains elements of dark humour. The premise is simplistic, but the issues dealt with are complex and it's a true testament to Horowitz's skill that she manages handle successfully them with care.
Speaking on the short film, Horowitz stated that "In 2013, in a dark Theater in New York's lower east side I directed a play called killers, written by Kevin Armento and starring Katy Wright-Mead. The play told of a death-obsessed woman, Fran, who didn't know much about living. It was a little scary, but also funny and kind of sweet. It stuck with me and 5 years later I've turned it into a short film. I hope you like, and want for Fran as much as I do!"