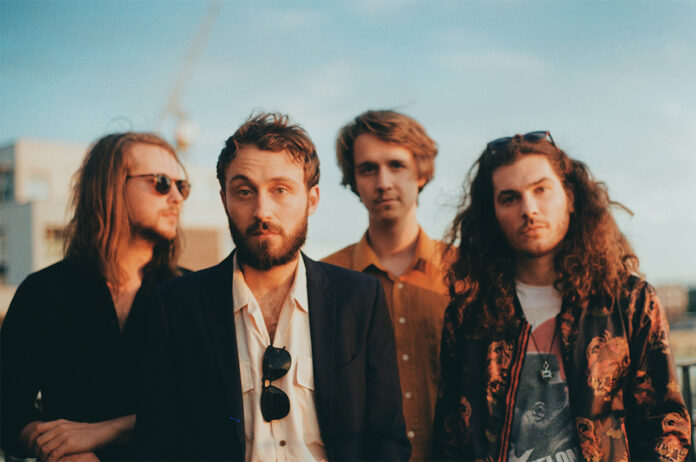 Cobey. Current Future
Opening with an excellent single is a newly found artist Cobey. In this piece named Current Future, Cobey., an impressive artist out of Chicago, showcases mellifluous vocals, magnificent production, and a vibe that will have you yearning for more. Cobey. as an artist has been writing music since 2007, but looks to make 2020 his most significant with the release of Current Future.
Kasablanca Hold Me Close
Switching to electronic music, we are presented with Hold Me Close by Kasablanca. In this piece, Kasablanca explores the mixture of the 80s and modern tech-house, reminding us of artists like Justice and Nero. Hold Me Close is not just a superb song for the car, but a song that reminds us of different mediums, more specifically films such as Drive or video games like OutDrive. It is a beautiful track, full of activity and movement, deserving every bit of praise it gets.
Loneborn Loosen Up
With honey-like vocals and a smooth production, Loneborn, a duo out of Miami, US, showcase their marvellous style in their latest single Loosen Up. Loneborn have a subtle touch in their music, helping the music flow smoothly to the ears of the listener. It is their first single of the year, giving them a brilliant start to the year.
Imperial Daze Monomania
Imperial Daze, the psych-pop band from London, has returned with a fresh single Monomania. If you're a fan of their previous work, Monomania won't be a let down. Building on their impressive discography, Monomania delivers on their top-notch production quality and stand out energy that has become aligned with the name Imperial Daze.
Celeste Stop This Flame
After a brilliant year in 2019, the amazing Celeste return with a radio-ready hit Stop This Flame. This energetic and catchy tune is a must for any quality playlist. Celeste wrapped up 2019 by winning BBC's Introducing Artist of the Year and Sound of 2020 after the success of her single Strange.