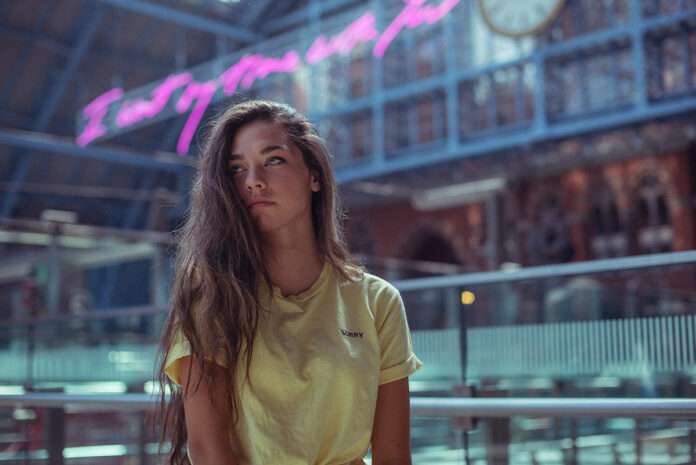 Beren Olivia, an up-and-coming singer-songwriter, released her debut single Black Magic back in January. Following up the single, Olivia released the acoustic version of the song, featuring a music video directed by Christopher Stewardson and shot by Colm Norrish.
Hi, how are you?
Hi, I'm doing great thanks! Thank you for choosing to interview me!
So, how did your journey into the music world start?
As a child I always loved music and singing. I also loved poetry. My parents gave me a huge poetry book when I was about eight and I just remember reading through and being fascinated. So when I taught myself guitar one Christmas, it was a natural transition into songwriting. I wrote my first song, which was called 'Originality', on the Ukulele when I was thirteen. I haven't stopped since! In 2018 I reached out to some of my favourite producers in the industry via Instagram and sent them home recordings of me singing my songs. One producer, Scott Robinson, who has worked with a bunch of my idols, messaged me back within 30mins. He saw potential and we spoke for about two hours on FaceTime just about music and the industry in general. Two weeks later I flew out to LA for the first time with my mom. Scott had set up ten days of writing/recording sessions with himself and other producers/writers that he thought would be a good creative match. It was one of the best experiences of my life.
You've recently released your single Black Magic, and you have an acoustic version coming out, can you tell us more about it?
Yes! So Black Magic was co-written by myself and an incredibly talented friend of mine, singer/songwriter Brooke Williams. The song was produced by Steve Tippeconnic and Scott Robinson. This was the second studio session that Scott had set up for me on that initial trip to LA. I remember I had just watched Nina Simone's film with Zoe Saldana and was inspired by the song 'I put a spell on you'. I knew as soon as I heard the first draft of Black Magic that this song was going to be my first single.
Who influences your music?
Some of my favourite pop artists at the moment are Halsey, Post Malone, Social House and Anne Marie. But my music library is so vast, ranging from rap to country to R&B. There's influences coming in from every direction! I must say though, Country Music was my first love. I was a huge fan of the show Nashville but also artists like Tim McGraw and Taylor Swift really made me focus on the lyrics and pouring my heart into a song. Also country music melodies are my fave melodies I think.
So, where do you see your music going forward and what should we expect from you in 2020?
I'm really looking forward to this year and everything that's to come! Right now I'm in the process of organising a second single that's going to be released very soon!