Yves Cohen, a film director of Letters to God which screened the Manchester Film Festival, joined us for an interview to talk about the film, his beginnings and culture.
Hi, how are you?
Hi, 'til now I'm fine, in this very strange period of time, thank you. 
So, how did your journey into film start?  
Since I was 7, I always wanted to be a director. Life put me on another road until I could realize my child dream with this first movie, at 63. In "my lives before", I have travelled the world, smuggling from one country to another. I sold old radios at flea markets; I created and managed several import-export and recycling companies. Until the day I felt completely drained. My life no longer had any meaning. I found myself facing myself. It was then that my childhood dream came back to the surface. I had completely forgotten about it. I stopped everything and started writing for the cinema.
What are your influences?  
So many different movies and directors I love. Impossible to name them all but some names are coming naturally up: Orson Welles, Francis Coppola Sofia Coppola, Hitchcock, Claude Sautet, Andrei Tarkovsky, Mikhaïl Kalatozov, Julian Schnabel… There are movies that I keep on watching all the times, others that I always think of: The Godfather 1, 2, 3, The Diving Bell and the Butterfly, Stalker, All That Jazz, Cabaret, When Harry Met Sally … 
Your brilliant film 
Letters to God
 screened at the Manchester Film Festival, how did the idea for the film come about?
I had the opportunity to learn directing in Tel Aviv, so I went to leave there for a while. One day, I had to post a letter, so I looked on the internet for a post office nearby my place. This is how I discovered the existence of a unique post office, in Jerusalem, which processes the mail addressed to God by people from all over the world. That's how the idea of the movie came up and I invented this story with this imaginary post office based on a true fact. 
Did you face any significant challenges during the making of the film?
The whole process was a challenge. Being in a foreign country, not speaking the language and wanting to shoot in Hebrew, knowing no one in the cinema industry and a first time director on top of it, you can imagine. But we were on the land of miracles, and it worked marvellously… With a lot of determination.The film being about forgiveness, what I m very proud of, I must say, is that I could build an Israeli-Palestinian team with an international touch: David Blanco (co writer and executive producer) came from Barcelona, Daniella Nowitz, Dop, from Los Angeles, Pablo de Michelis, Sound engineer, from Argentina, Jiries Copti, line producer, is Palestinian as a good part of the technical team. The actors and the rest of the team are Israeli.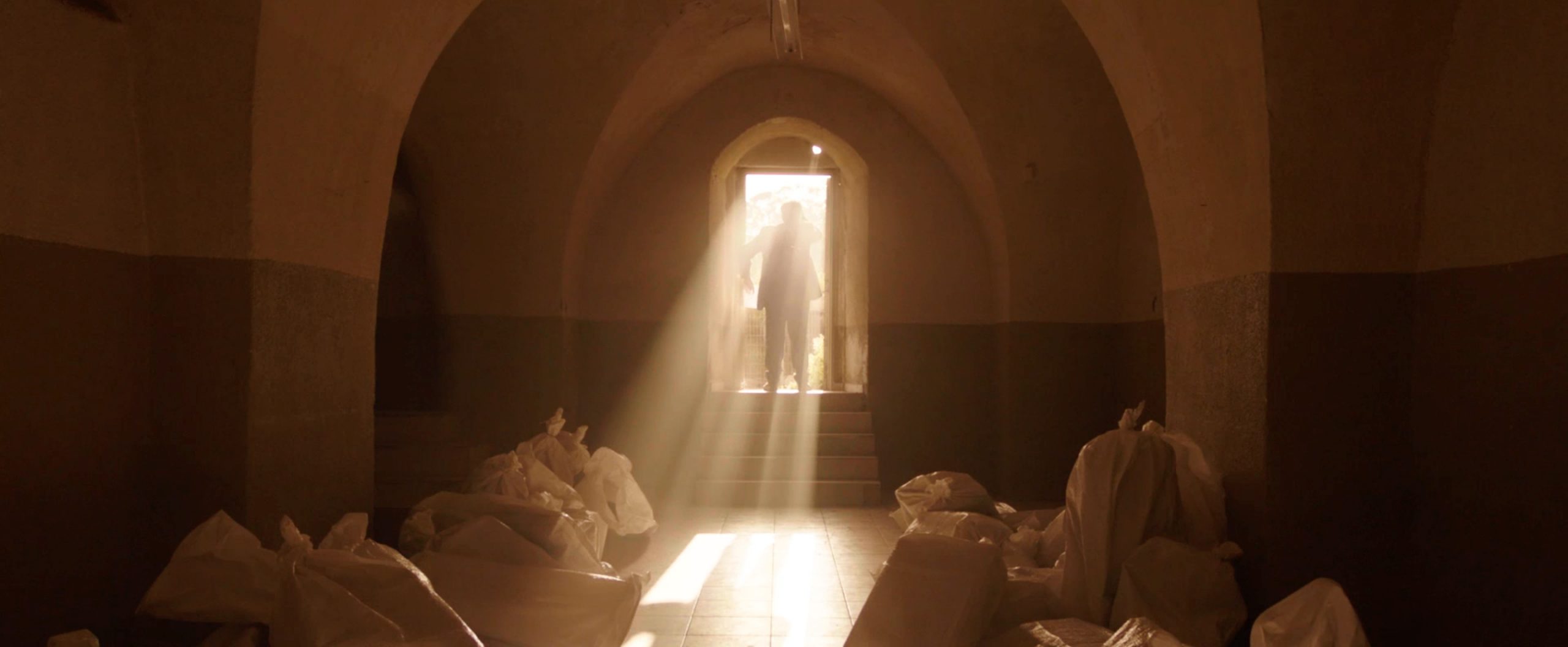 Do you have any projects lined up?
I' m now working on a long feature taking place in India as well as on two other short movies and a documentary. 
Our final question, what is your definition of culture?
From my point of view, culture is a path to knowledge, sharing and tolerance. Through the thoughts or the emotions that the work of art arouses, it must help us to grow.
Thank you for joining us Yven!