It is 2020 and summer is not far away, it is now the perfect time to think about what you may want to wear for the warmest season of the year. For this list, we have selected ten superb-looking shirts for you to consider getting. From what we know, bowling shirts and oversized shirts are in so we did our best to include some in our list.
Reiss Calahan Western Stitch Detail Shirt – Black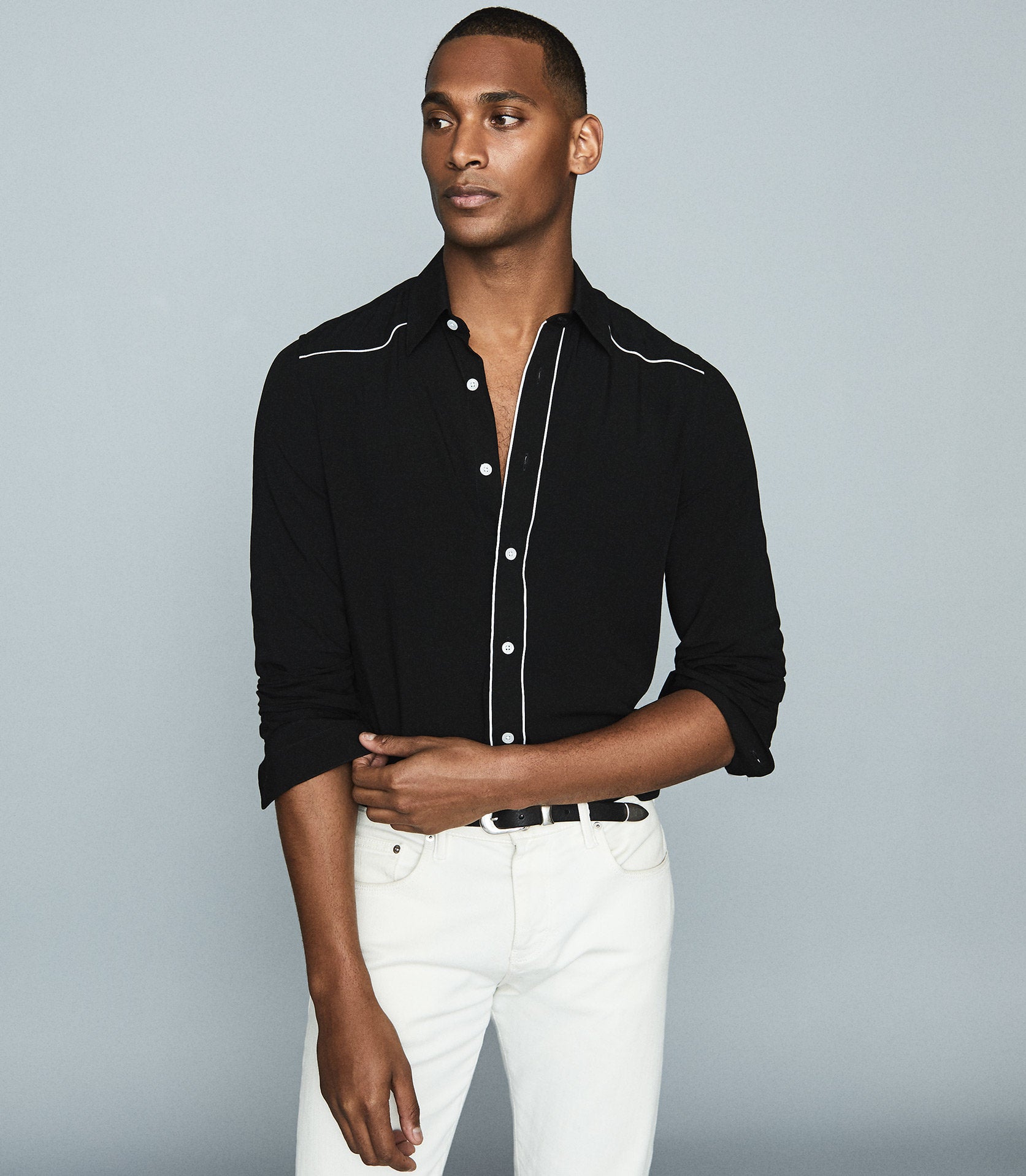 Reiss are known for some stunning shirts in the past few years at least. Combining a touch of seventies-inspired style to your summer look with the Calahan button-through shirt in black might be just the way to go. The shirt is crafted from a lightweight fabric and features a point collar, Western-stitch piping detail and buttoned cuffs. It will look great with a pair of slim fit white trousers, or even some shorts. Remember, Western styled shirts can also go with some classic denim colours, so jeans are an option.
Reiss Bowen Striped Linen-blend Cuban Collar Shirt – Navy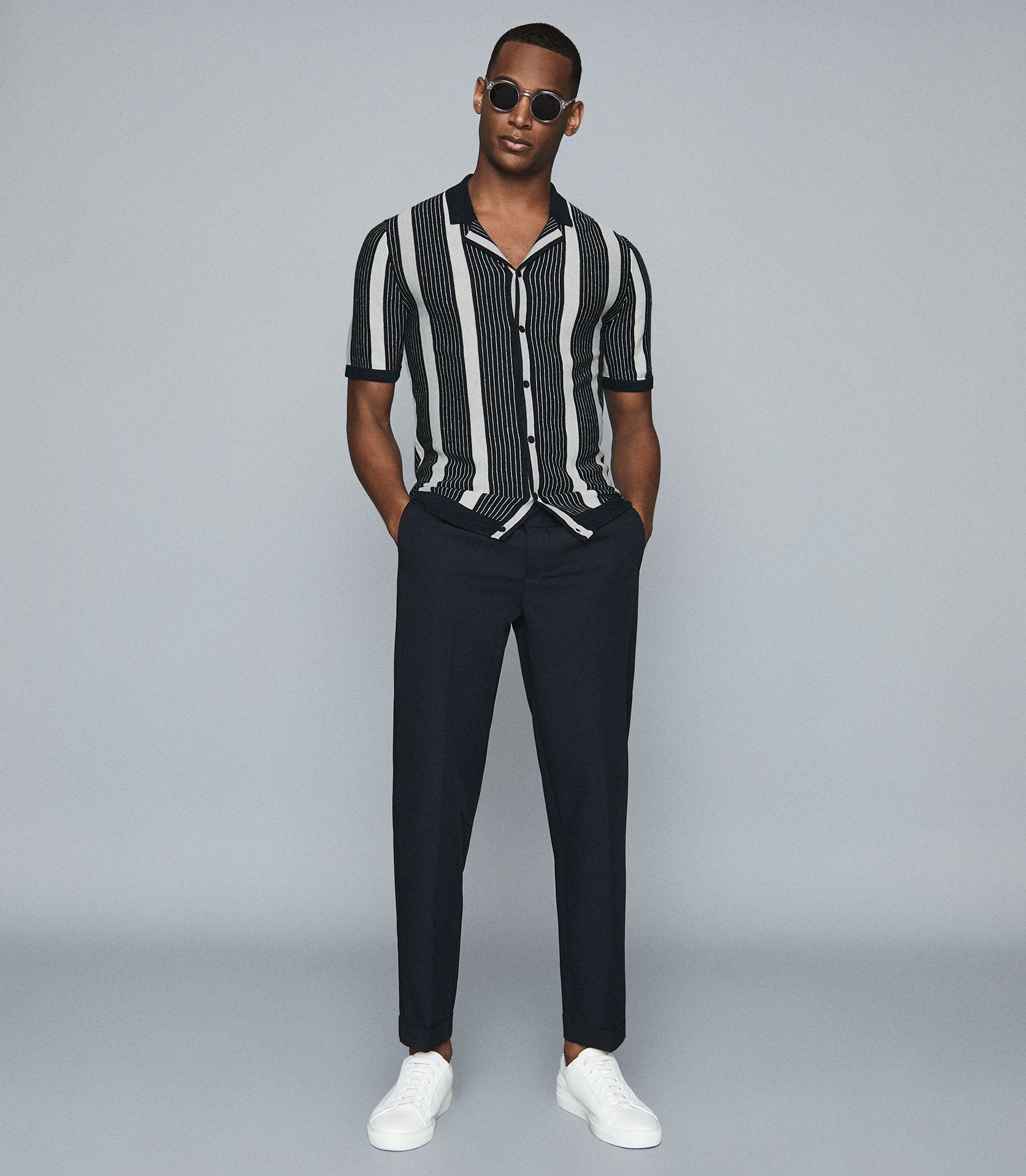 This is another magnificent shirt by Reiss. This shirt revives a classic silhouette with a retro-inspired polo silhouette, with a striped navy, white and navy palette and ribbed detailing. You can pair this shirt with smart chinos, or a pair of dark shorts.
Massimo Dutti 100% Linen Shirt – Washed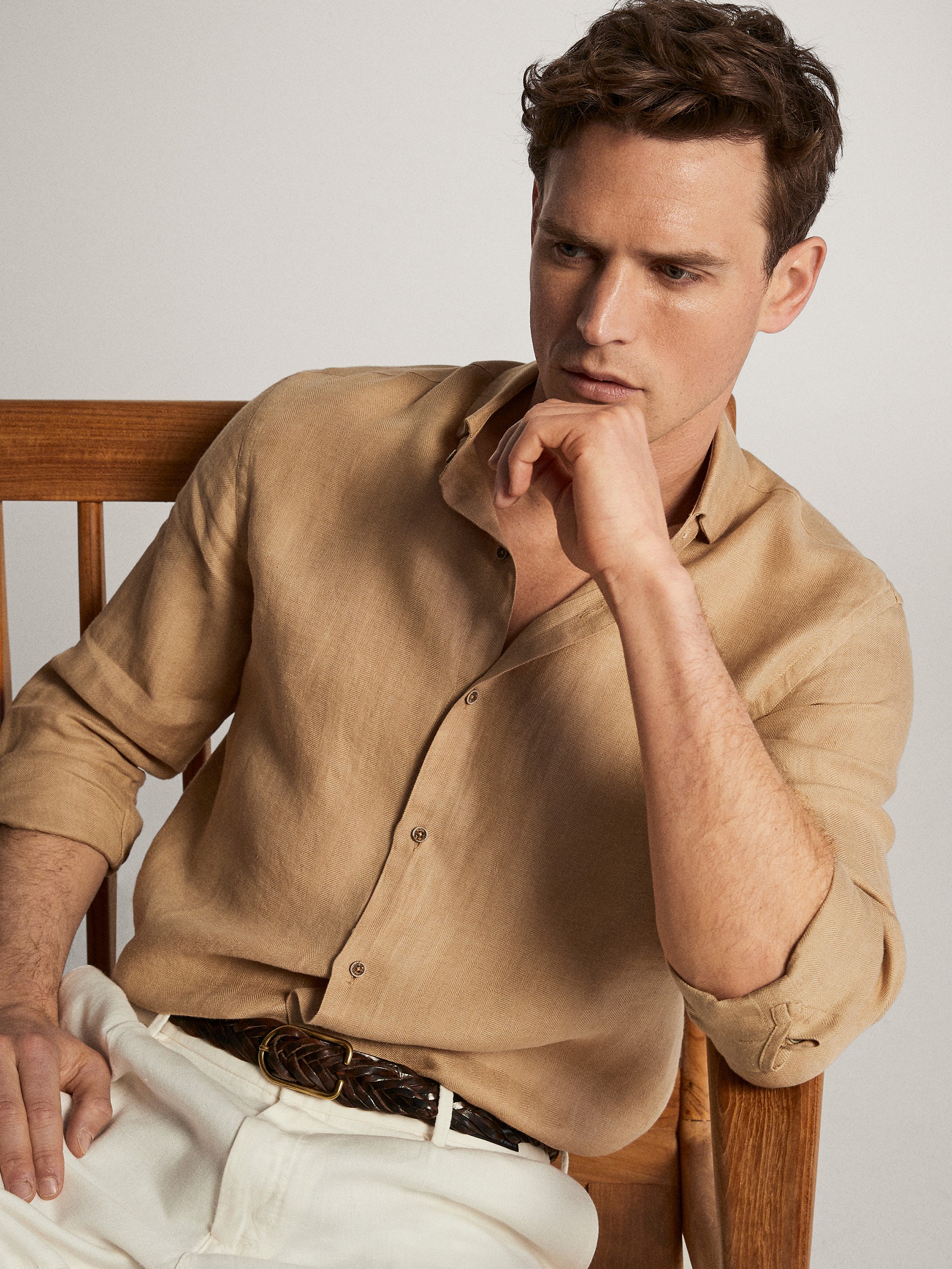 This beautiful, eye-pleasing shirt with a plain washed look is made from linen. It is slim fit with a Kent collar that will help reflect a calming, chilled-out look on you. If you're looking for something serene, this shirt will be ideal for you.
Massimo Dutti Striped Linen Shirt – Beige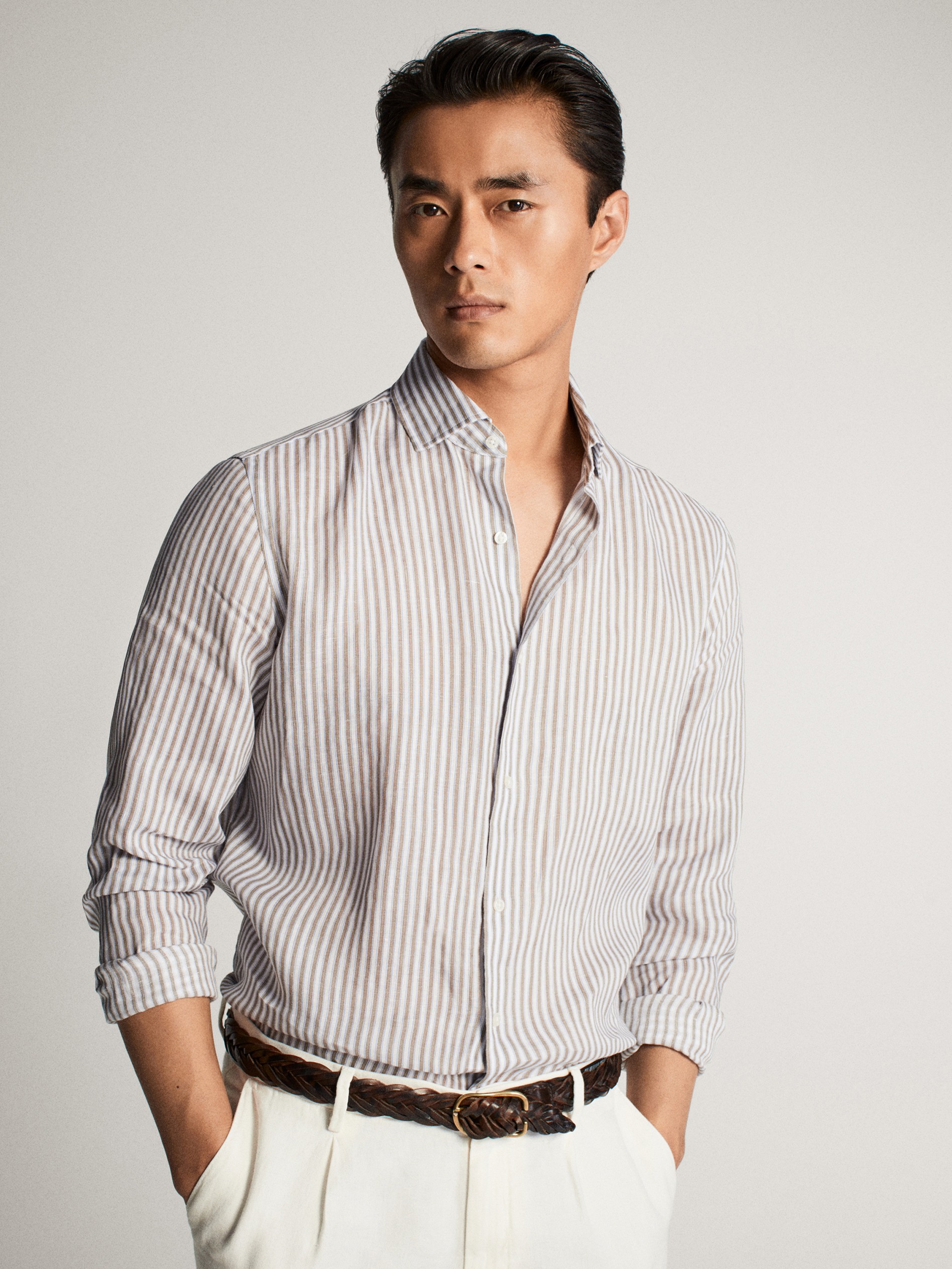 This is another stunning addition to our list by Massimo Dutti. Like the previous entry, this Linen shirt is not just comfy but also a lovely look that is casual yet elegant, perfect for summer.
Ralph Lauren Custom Fit Sailboat Shirt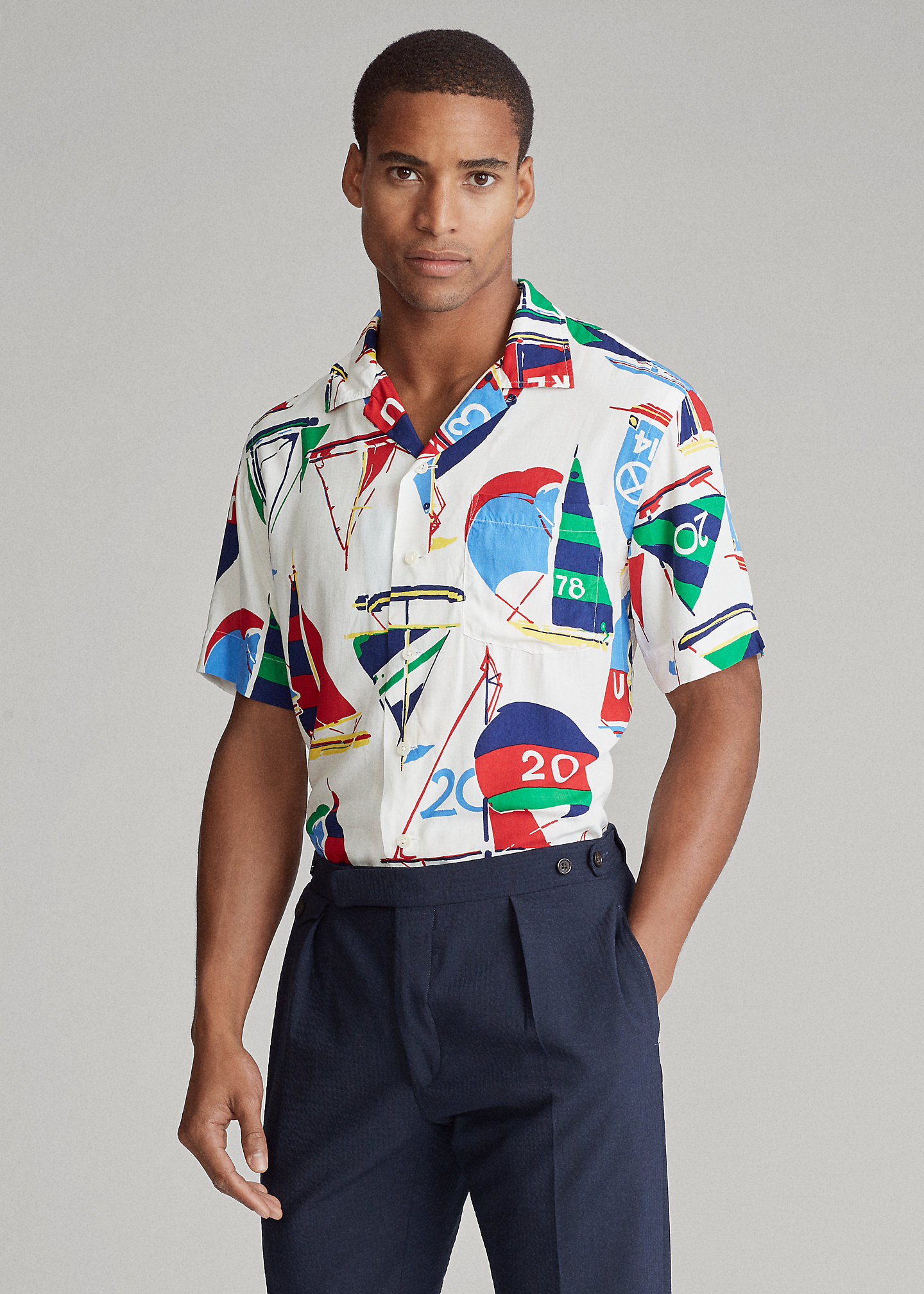 This gorgeous short-sleeved shirt by Ralph Lauren is a must-have for anyone with a love for spectacular eye-catching colour. It's not something worn every day, but one for a special occasion or when you feel just a little special.
Carhartt S/S Hawaiian Floral Shirt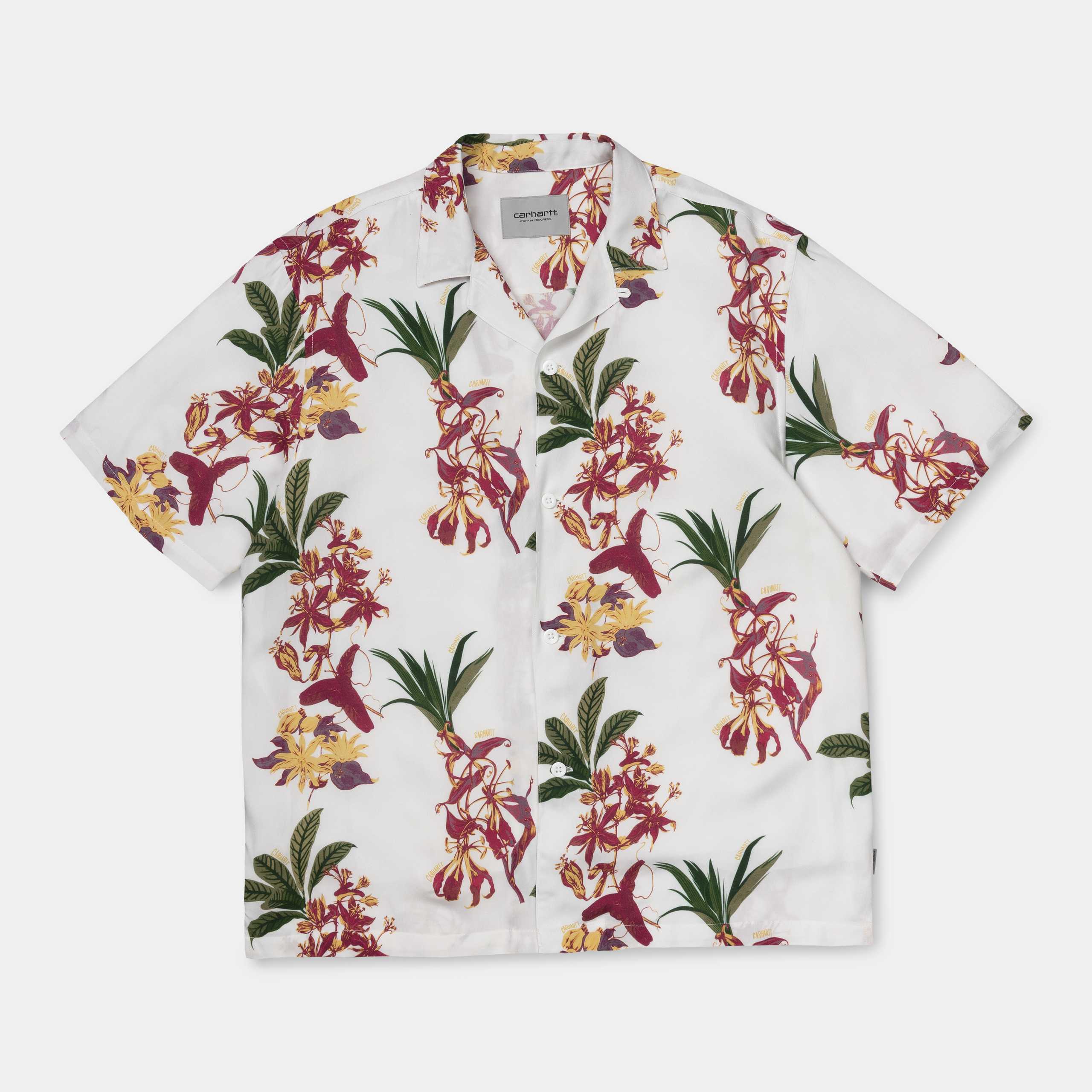 The S/S Hawaiian Floral Shirt is constructed from a lightweight viscose poplin fabric with a repeat floral motif, featuring a notched lapel collar. Carhartt are known for some superb pieces and have become popular with the youth and this shirt showcases that quite well.
Percival Cuban Short Sleeve Shirt, Waves of Kanagawa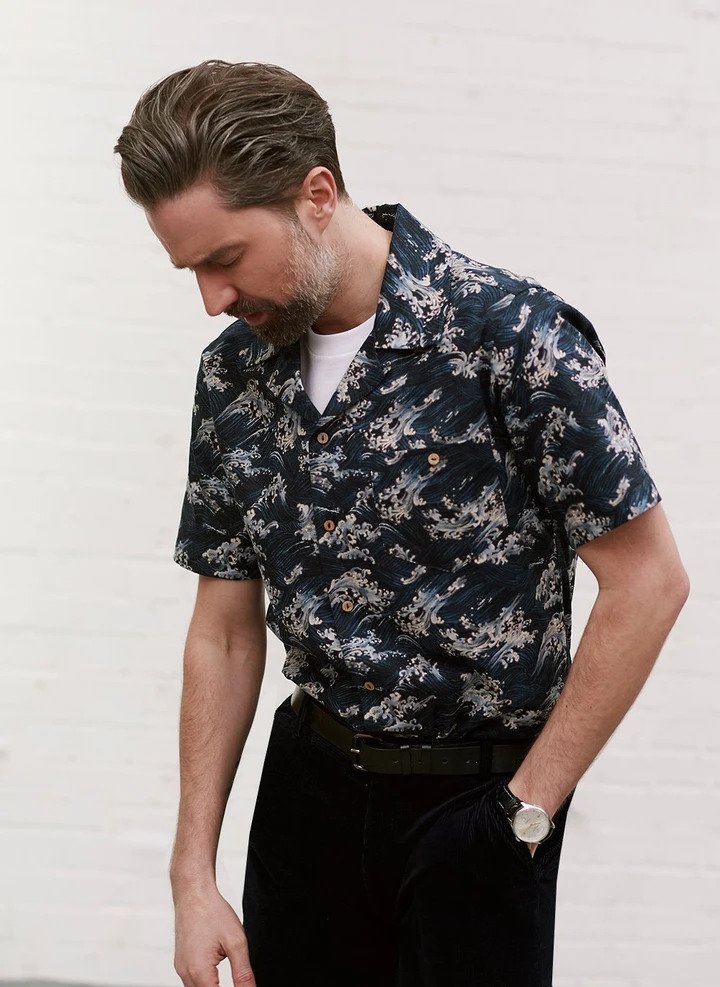 This Japanese hand screenprinted brushed cotton shirt is covered with a repeat pattern of the Great Waves inspired by Hokusai. It's a stunning shirt that can be worn with simply shorts, chinos or even a pair of black jeans.
ASOS DESIGN 90s oversized stripe shirt in slub red and blue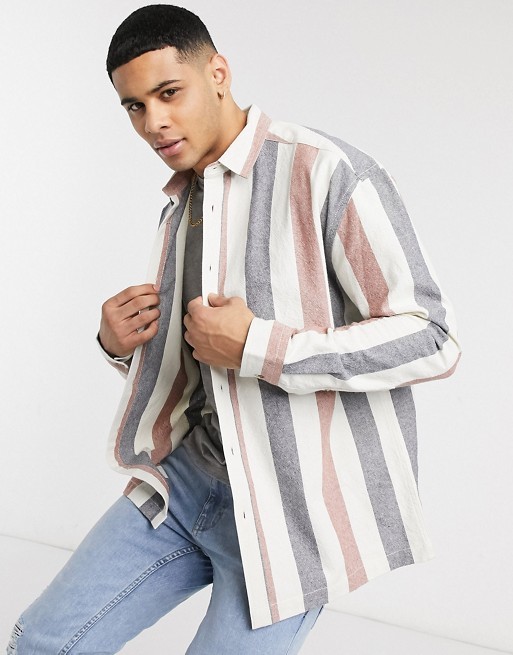 Oversized is in now and this 90s inspired shirt will be the perfect one for you. It goes not just with jeans but also shorts and rightly matched chinos. A solid casual look.
Far Afield Selleck S/S Shirt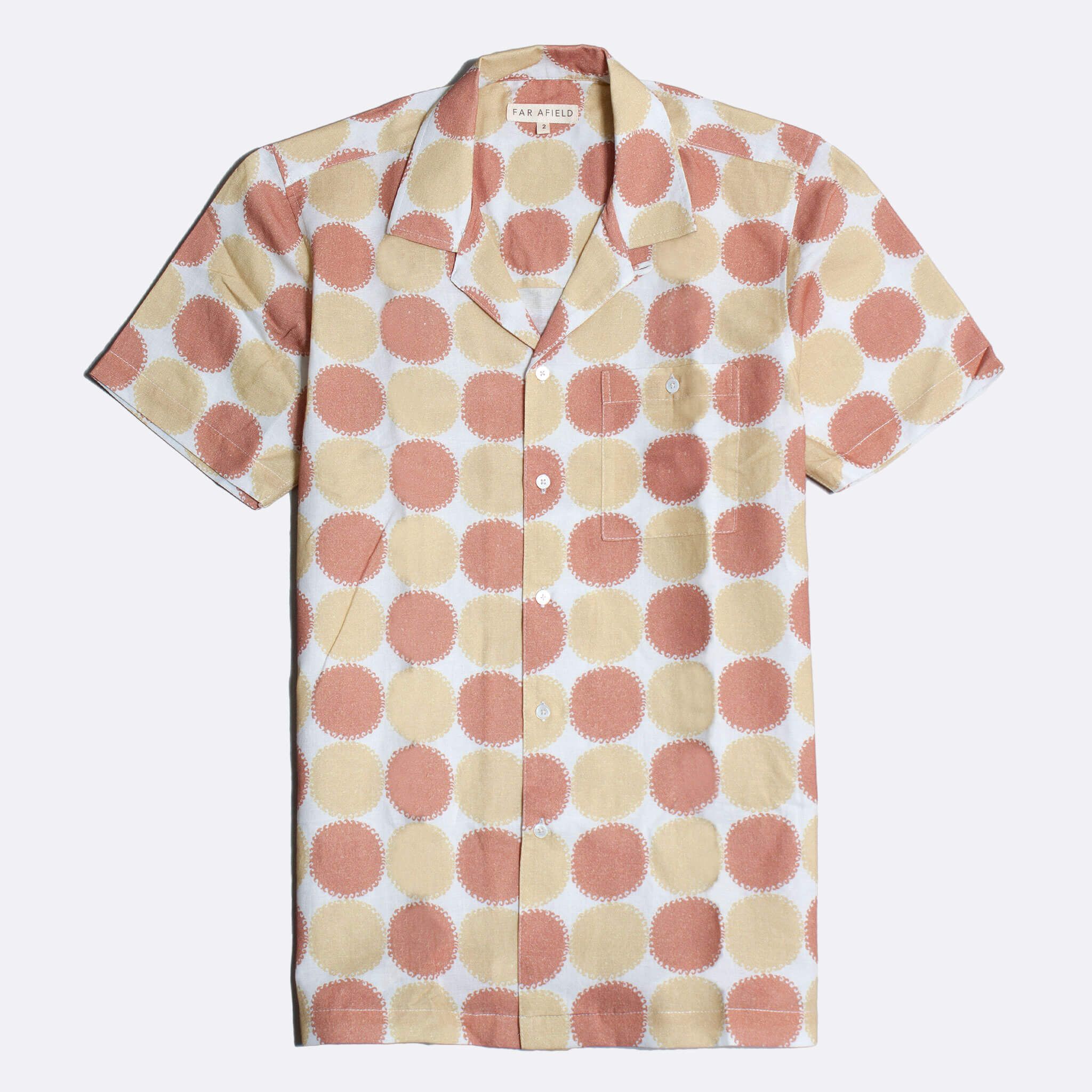 This short-sleeved bowling shirt in a textured slub linen fabric reflects a very chilled-out look, matching the summer vibe. Far Afield have delivered a delightful piece here that I would greatly recommend.
The Idle Man Dial Printed Shirt – Black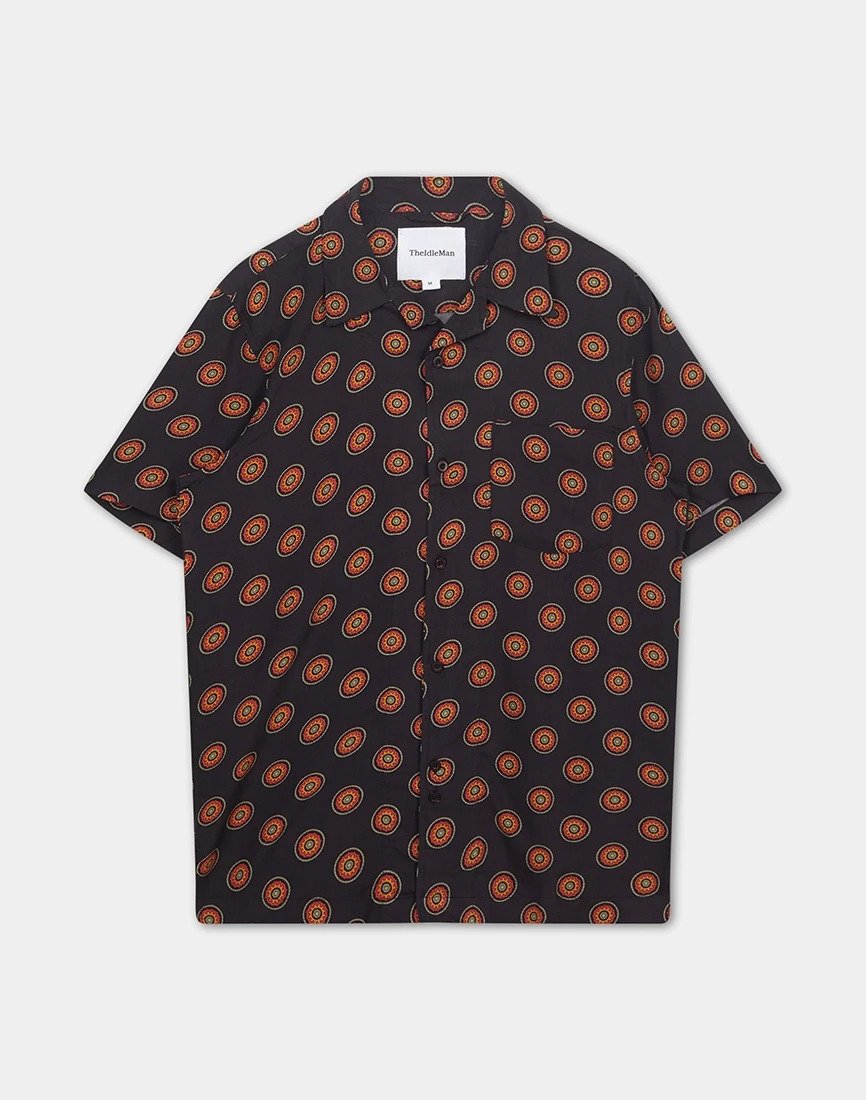 This regular fit shirt has a revere collar and a lovely pattern perfect. It's doesn't go over the top whilst it remains an eye-catcher. A round of applause for The Idle Man.