In this segment, we showcase the most notable albums out each week. Here are the albums out on May 29th, 2020:
Lady Gaga, Chromatica
Pop's most eccentric star is back with her much-anticipated sixth studio album, Chromatica, out now via Interscope. Originally scheduled to be released on April 10th before being pushed back due to the coronavirus pandemic, Chromatica is the follow-up to 2016's Joanne, which saw Lady Gaga taking her sound in a rootsier, more stripped-back direction. In an interview with Zane Lowe, she described the new album, which features collaborations with Ariana Grande, Blackpink, and Elton John, as a reminder of her "absolute love for electronic music". Preceded by the singles 'Stupid Love' in February and 'Rain on Me' earlier this month, the 16-track album is executive produced by BloodPop and Gaga. Speaking of the album's title, she said: "I live on Chromatica. I found Earth. I deleted it. Earth is canceled. I live on Chromatica. Chromatica is a frame of mind." Further elaborating on the the album's concept, she added: "It's all the colors, all the sounds. We're talking about inclusivity and life."
Deerhoof, Future Teenage Cave Artists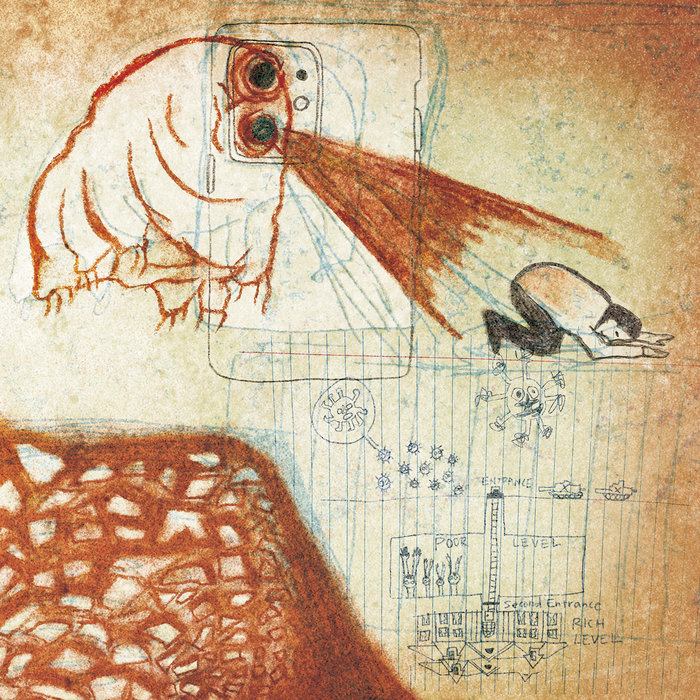 Deerhoof have released their latest album, Future Teenage Cave Artists, via Joyful Noise. The first album of original material since 2017's Mountain Moves, the indie band's new effort contains the previously released singles 'The Loved One' and the title track. In a statement, they described 'Future Teenage Cave Artists' as being about "what it feels like knowing that the rebels are our only hope. Today's derelicts, romantics, and children are forced to be tomorrow's heroes." Last year, the band celebrated their 25th anniversary by reissuing their first three albums —1997's The Man, the King, the Girl, 1999's Holdypaws, and 2001's Halfbird.
Mrs. Piss, Self-Surgery
Mrs. Piss, the new collaborative project of Chelsea Wolfe and Jess Gowrie, have released their debut album titled Self-Surgery through Sargent House. Featuring Wolfe on vocals and guitar and Gowrie on drums, guitar, bass, and programming, the album was recorded at the Dock Studio in Sacramento, California and at Wolfe's home studio, the Canyon. In a statement, Wolfe said that the duo "tried not to overthink the songs as we were writing them, but at the same time we did consciously put a lot into crafting them into our own weird sonic vision." She added: "This project was a chance for us to do things our own way, on our own terms, and we plan to invite more womxn musicians along for future Mrs. Piss recordings."
Other albums out today:
Flying Lotus, Flamagra (Deluxe Edition); Lil Yachty, Lil Boat 3; Kygo, Golden Hour; Jade Hairpins, Harmony Avenue.