In this segment, we showcase the most notable albums out each week. Here are the albums out on October 9th, 2020:
Touché Amoré, Lament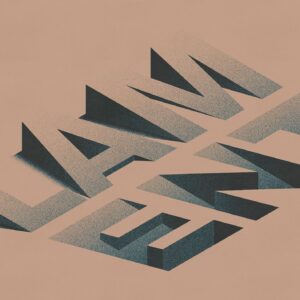 Touché Amoré have come through with their fifth studio album and first in over four years, Lament, out now via Epitaph. Produced alongside Ross Robinson (Slipknot, Korn, At The Drive-In), the album was described by a press release as "the light at the end of the tunnel" following years of "working through darkness." The whole album is accompanied by visuals animated by guitarist Nick Steinhardt, while a deluxe physical edition of the LP also includes a 72-page art book. Featuring the singles 'Limelight' and 'I'll Be Your Host', Lament follows the band's 2016 album Stage Four. 
METZ, Atlas Vending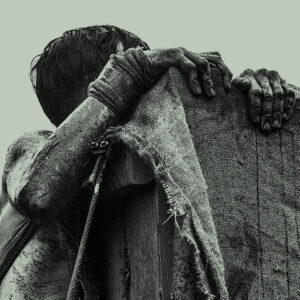 METZ have returned with their fourth studio album, Atlas Vending, via Sub Pop. Containing 10 tracks, the new album was recorded at Machines with Magnets in Rhode Island and was co-produced by Ben Greenberg (Uniform) and engineered and and mixed by Seth Manchester (Daughters, Lingua Ignota, The Body). As METZ's Alex Edkins explains, the new album is "about leaving a bad situation behind. About overcoming obstacles that once held you back, rising above, and looking to a better future. The title refers to immersing yourself fully into what you love and using it as a sanctuary from negativity and a catalyst for change." He added: "Our goal is to remain in flux, to grow in a natural and gradual way. We've always been wary to not overthink or intellectualize the music we love but also not satisfied until we've accomplished something that pushes us forward."
Future Islands, As Long As You Are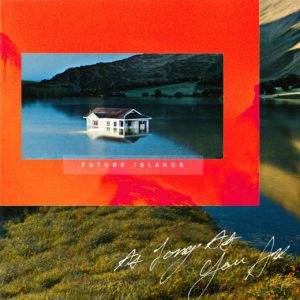 Future Islands are back with their sixth studio album, As Long As You Are, out now via 4AD. Following 2017's The Far Field, it marks the first album by the band to include a fourth member, drummer Mike Lowry, in addition to the three-piece lineup featuring frontman Samuel T. Herring, William Cashion, and Gerrit Welmers. The band also handled some of the production for the first time in a their decade-and-a-half-long career, working alongside producer and engineer Steve Wright at Baltimore's Wrightway Studios. The album includes the previously released singles 'Moonlight', Thrill', and 'For Sure'.
Mary Lattimore, Silver Ladders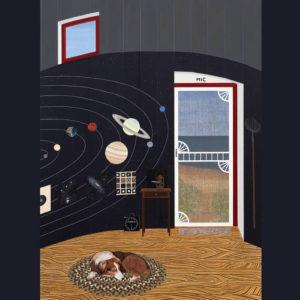 Los Angeles-based harpist Mary Lattimore has released her new album, Silver Ladders, via Ghostly International. The follow-up to 2018's critically acclaimed Hundreds of Days, the 7-track LP was recorded with over nine days at Slowdive's Neil Halstead's studio stationed on an old airfield. There, the two artists reformed three existing demos and improvised the remaining four songs. "Neil has this poster of a surfer in his studio and I'd look at it each day, looking at the sunlight glinting on the dark wave," Lattimore said in a statement. "In these songs I like the contrast between the dark lows and the glittering highs. The gloom and the glimmer, the opposites, a lively surfing town in the winter turned kinda rainy and empty and quiet."
Other albums out today: 
Andy Bell, The View From Halfway Down; Dizzee Rascal, E3 AF; Travis, 10 Songs; Mina Tindle, Sister; Sun Ra Arkestra, Swirling.