Japanese fuzz-metal outfit Boris and harsh noise auteur Merzbow have announced a new collaborative album: 2R0I2P0 arrives December 11 via Relapse. The two acts have also unveiled the first preview from the album, 'Away From You'. Check it out below, and scroll down for the album's cover artwork and tracklist.
"This year was a period of trial for everyone in the world," Boris said in a press release about the album, whose title roughly translates to '2020 R.I.P'. "This work becomes a monument to the requiem of the previous era. From here, a new world begins again."
This is not the first time the two Japanese acts have crossed paths. They joined forces for the first time on the 2002 LP Megatone, and have recorded multiple collaborative albums since then, including 2016's Gencho. Earlier this year, Boris put out their most recent album NO via Bandcamp.
2R0I2P0 Cover Artwork: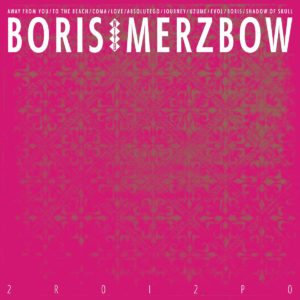 2R0I2P0 Tracklist:
1. Away From You
2. To The Beach
3. Coma
4. Love
5. Absolutego
6. Journey
7. Uzume
8. Evol
9. Boris
10. Shadow Of Skull