Betta Lemme, an exciting name in the world of Pop music known for songs such as 'Bambola' and 'Play', released her song 'Mommy' just today. To talk about the release, Betta joined us for an interview.
Hi, how are you?
Hiiiii. I'm great, thank you. I'm excited for Fall and the upcoming releases we have planned for the next year.  How are you?
I'm also great, thanks for asking. So, how did you get into music?
A college music professor told me I wouldn't be able to study music because I couldn't read music notes. With time I realized I wouldn't be able to face myself if I didn't give it a go. That's how I initially became determined to work in music. I used to sneak into the music room to write, dream, and then moved to NYC to find people with the same dreams. I sometimes want to email that professor to say thank you.

How did your new single 'Mommy' come about and what is the message about it?
I initially wrote the song in London with Danny L Harle. I had a Mrs. Robinson character in mind and was never supposed to release this myself. But while writing it, I wondered why it's so common to hear people calling their partners "Daddy" but never " Mommy"? The message behind this song is the double standard that female-identified folx face when it comes to ageism and sexism. It's also about the discomfort many have when a womxn is confident in both regards. The song is cloaked in an upbeat dance instrumental with coy lyrics… in hopes to first catch people's ear to then lead to conversation with themselves or others about the meaning of the lyrics. I just wanna flip ageism on it's head while making people dance.
Were there any difficulties writing the song?
No, because the song was initially supposed to be for someone else. When I'm in that mindset, it's easy because I imagine who I'm writing for! The frustration only came once the song was completed. I began to wonder that perhaps if womxn made more than 0.79 cents for every dollar that a man makes,  then maybe we'd hear the word "Mommy" more than "Daddy"? Is economic prosperity linked to sexual liberation? Does this song make you uncomfortable? Does anyone even care? Is anyone listening? So here's another 'club banger!'.
We've seen so many issues and causes get the attention they deserve in 2020, with protests across the globe and people speaking up on social media for example. Tell us your thoughts about sexism and ageism – what are some changes you'd personally like to see in this regard?
Happy to! Ageism and sexism are a part of larger global issues. In 2020, I think it's most important to acknowledge the Black community and Black Lives Matter movement. Specifically, issues concerning Black Trans womxn. There is an important group called G.L.I.T.S., which helps Black Trans womxn with housing and they also advocate for harm reduction, economic and social justice. You can donate to the project here: https://www.glitsinc.org/donations

You sing in three languages, how does this affect your ability to write songs both lyrically and sonically?

I usually write in English, but sometimes the French or Italian creeps in when it feels right. Sometimes I feel the French language allows me to be more playful, the Italian more assertive. Writing in different languages helps bring out different parts of my personality and helps convey what I want to say. Sometimes certain French or Italian phrases do not have an exact English equivalent, so the idea or the phrase, in my mind, is easier to convey in French or Italian.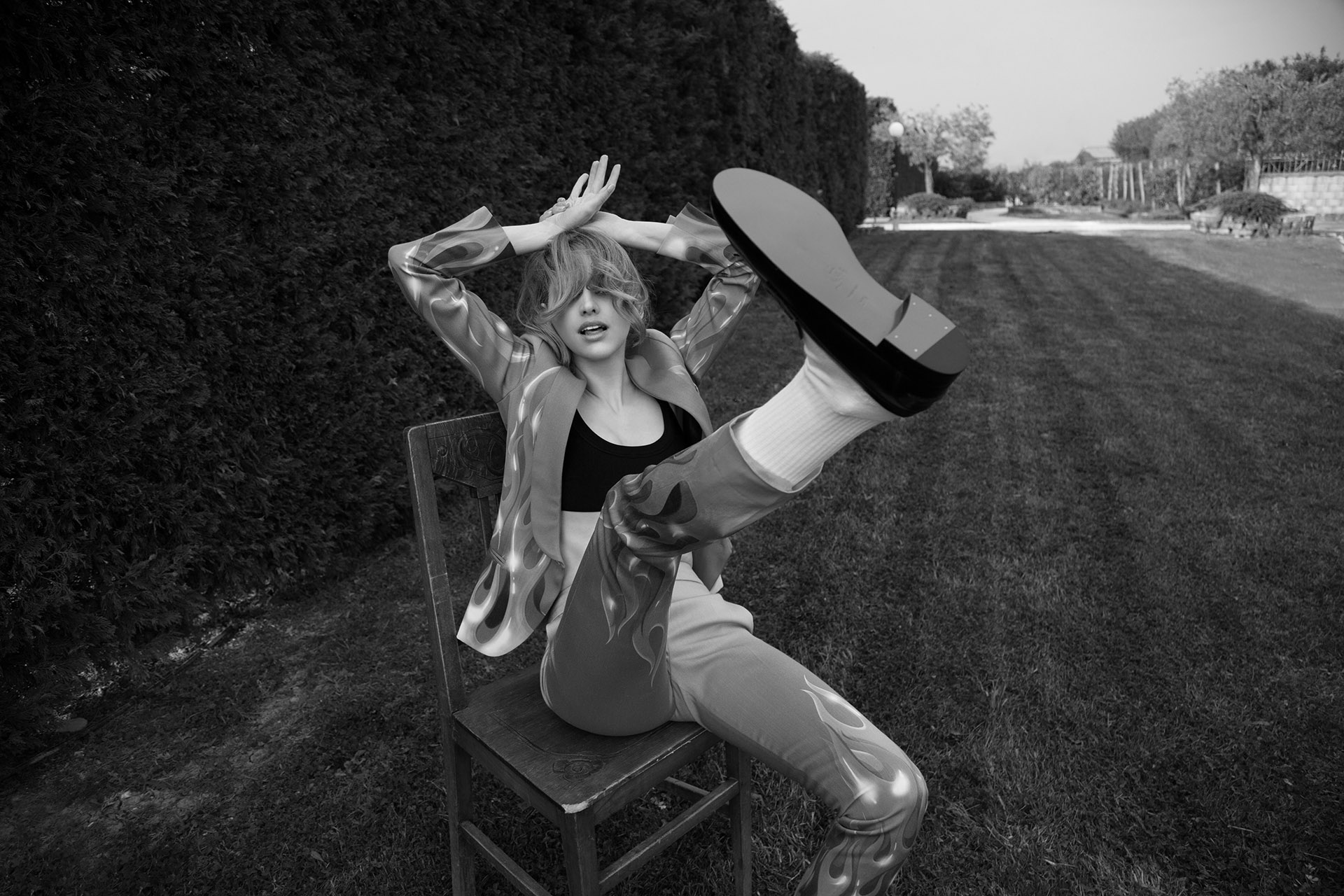 Have you discovered any new artists or styles of music since the COVID-19 began?
Definitely. The hours on Spotify and YouTube haven't changed much since COVID-19 and I'm here to admit I may have a problem LOL. I've been really into Sega Bodega, Kate Bush, Ava Max and Chika.
In terms of 2020, do you have any more releases planned?
'Mommy' is my last release for 2020, but that's what 2021 will be for! I'll be releasing a lot in 2021.
Finally, do you have any advice for any up and coming artists?
Trust your instincts. Stay true to yourself and how you want to sound. Put together a good team when the time feels right and hold on tight.