It's been a… slow week for news, so I'm back again to bring you some of the best action films, a nostalgic trip back to the early 2000s, and a collection of love, death, and robots to entertain your week.
QT8: The First Eight – Amazon Prime Video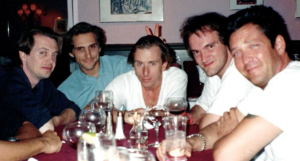 Stepping onto the film scene in 1992 with his unapologetic, blood-soaked, and influential Reservoir Dogs, Quentin Tarantino has risen to become one of the most popular and exciting directors in the last thirty years. From his Palm D'or winner Pulp Fiction, to his reimagining of history with Once Upon a Time… In Hollywood, Tarantino needs no introduction. When Tarantino mentions a new film being made, it is a BIG deal. QT8: The First Eight follows Tarantino from his beginnings working in a video store to the release of his ninth film, exploring the eight films he has made in between. With interviews from stars like Christoph Waltz, Jamie Foxx, frequent collaborator Samuel L. Jackson, producers, and close friends, the film takes a behind-the-scenes look at the unorthodox process and unique style that have made Tarantino an icon. Tara Wood does a great job interviewing those nearest to him instead of QT himself, getting a more honest overview of the director. It culminates in an entertaining and enjoyable viewing. It will make you grab the nearest Tarantino DVD you have. 3.5/5
Django Unchained – Blu-ray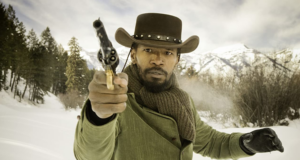 And grab a Tarantino DVD I did! Django Unchained was my pick of the Tarantino filmography. Starring Jamie Foxx in the title role, Django teams up with the endearing bounty hunter Dr. King Schultz (Christoph Waltz) to find and kill the three Brittle Brothers for their bounty. What follows is an attempt to track down and save Django's wife, Broomhilda (Kerry Washington) from the Candyland plantation, owned by the alluring yet cruel Calvin J. Candie (Leonardo DiCaprio). Filled with the usual boldness of a Tarantino picture, Django Unchained presents a hero's story through the eyes of one man who will do whatever it takes to save his wife. It's a clever satire that never dulls during its 165-minute runtime, and Tarantino has yet again made a historical film in his own style (like Inglourious Basterds) that should not be taken too seriously – have fun with it, be entertained by the excellent performances and the over-the-top shoot outs, and don't get caught up in the inaccuracies. 4/5
Boyhood – Amazon Prime Video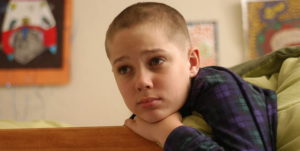 I've always been a fan of Richard Linklater as his 'Before Trilogy' is a work of art. Dazed and Confused and Everybody Wants Some! are fantastic, while A Scanner Darkly and Bernie offer something fresh to his filmography. And, of course, School of Rock is a classic. Meanwhile, Boyhood is something unique and yet, not. Boyhood is a coming-of-age drama following the childhood of Mason (Ellar Coltrane) from ages 6 to 18 as he grows up with his divorced parents (Patricia Arquette and Ethan Hawke) and sister (Lorelei Linklater), all while trying to navigate the awkward stages of adolescence. Boyhood is a simple investigation into humanity, charting the moments that shape Mason's life through the 2000s and early 2010s. As someone who grew up at that time, I felt myself growing nostalgic for my own childhood. Furthermore, when first released, the film was mainly known for its production that began in 2001 and lasted twelve years to coincide with the actual growing up of Coltrane, giving us a real feel of ageing alongside Mason. However, what Boyhood achieves over the 165-minute runtime is not something extraordinary enough to make me love the film. The film has fantastic performances from Arquette and Hawke, a down-to-earth script and perfect music to complement the visuals, but Boyhood lacks tension. It simply doesn't possess a strong plot or character arc, making it difficult to fully engage with what is happening on screen. Weirdly enough, I still find myself liking this film. I was not angry at its flaws, but I did not celebrate its strengths. I feel that maybe in a year, five years or even twenty, I will re-watch this film again with new eyes and conclude a whole different opinion. But, for now, it was simply okay. 3/5
Love, Death & Robots – Season 2 – Netflix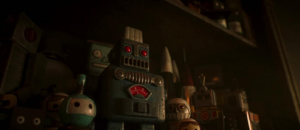 Season One of this show was a monumental hit, a collection of short films celebrating the variety of what animation can provide through multiple studios and stories. I covered the first series on Our Culture, praising it for its brilliant animation and the narratives explored. Season Two does not live up to what its predecessor gave with a lack of animation diversity and less comedic stories. Maybe that comes down to the episode number being cut down from eighteen to eight, or perhaps it's because fewer studios were on board. In any case, I felt it was underwhelming. Not every episode has to have hyper or photo-realistic animation – the medium is there to create possibilities that live action has limitations with – but it just all seemed to fall a bit…flat. Also, spoiler alert, no yogurt.
My favourite episode was Pop Squad, which takes influence from Blade Runner (a personal favourite of mine so I am biased), and stars the great Nolan North. Significantly, it literally includes Love, Death and Robots. 3/5
Ranking list follows:
2nd Automated Customer Service
3rd All through the House
4th The Drowned Giant
5th Snow in the Desert
6th The Tall grass
7th Ice
8th Life Hutch
Bad Boys – Amazon Prime Video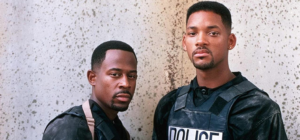 There really is no director like Michael Bay. Whether that is a good or bad thing is entirely up to you. Sure, his films are overtly patriotic, riddled with poor humour, and have endless product placements that will make your eyes roll… but his movies make billions worldwide. For better or worse, Bay has established himself as one of the most commercially successful directors ever; I don't want to get into an essay on Michael Bay, but he does know how to make crowd-pleasing films. Regardless, his high-octane, stylised visuals and large-scale special effects have put him firmly on the map.
Bad Boys is universally known to be one of his best films, with the charismatic leads of Marcus (Martin Lawrence) and Michael (Will Smith) as two detectives investigating $100 million worth of heroin stolen from their police precinct's evidence room. Meanwhile, they're also protecting a witness to a murder in connection to their investigation. Filled with the expected fast cars, explosions, and shoot outs, Bad Boys is nothing new when it comes to plot and story, but it damn well has all the 'Bayhem' you can handle. 2.5/5
Join me again soon for another Weekly Watch.