In this segment, we showcase the most notable albums out each week. Here are the albums out on June 18, 2021:
---
Kings of Convenience, Peace or Love
Kings of Convenience, the Norwegian folk duo of Erlend Øye and Eirik Glambek Bøe, are back with their first new album in 12 years. The follow-up to 2009's Declaration of Dependence is called Peace or Love and was preceded by the singles 'Rocky Trail' and 'Fever'. The album was recorded across five years in five different cities, including Gothenburg, Sweden, Santiago, Chile, and Berlin at Nils Frahm's Funkhaus studio. According to a press release, Peace or Love "is the sound of two old friends exploring the latest phase of their lives together and finding new ways to capture that elusive magic" and features "11 songs about life and love with the alluring beauty, purity, and emotional clarity that you would expect from Kings of Convenience."
---
H.E.R., Back of My Mind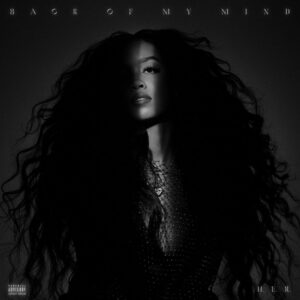 H.E.R.'s much-anticipated debut album, Back of My Mind, has arrived via MBK Entertainment/RCA Records. The Grammy- and Oscar-winning artist's new LP features collaborations with Ty Dolla $ign, Cordae, Lil Baby, Yung Bleu, Kaytranada and Thundercat, DJ Khaled and Bryson Tiller, YG, and Chris Brown. "People always ask me, 'What's the message? Where does this come from? Is it personal experience?'" the singer said in a trailer for the album. "And it's always the thoughts that sit in the back of my mind. It's always things that I've been through, things that I go through, or what I feel, and all those thoughts that I'm afraid to say sometimes. Things that feel too honest or too vulnerable or too emotional or too aggressive … It's all of those things that have been in the back of my mind for the past few years since my first project. It's like a peek into my soul."
---
Mykki Blanco, Broken Hearts & Beauty Sleep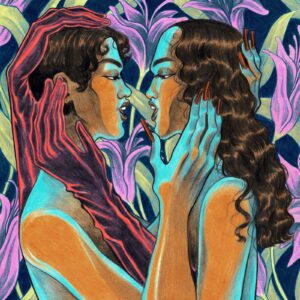 Mykki Blanco has dropped a new mini-album titled Broken Hearts & Beauty Sleep via Transgressive Records. The 9-track record includes contributions from Jamila Woods and Jay Cue, Blood Orange, Big Freedia, Hudson Mohawke, and Kari Faux, and was preceded by the singles 'Free Ride', 'Love Me', 'Summer Fling', and 'It's Not My Choice'. Blanco said in a statement: "For me, I am one of those artists who many would say has taken the longer road to get to where I am now, but it's that journey which has been the reward because the journey really has been my life; the career has just been the outer shell to the deeper things that I've experienced, and I can only be here now because of this journey."
---
Azure Ray, Remedy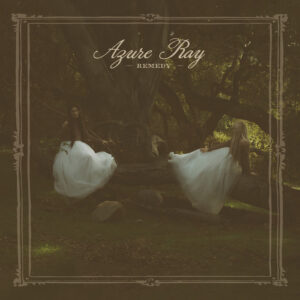 Azure Ray, the duo of Maria Taylor and Orenda Fink, have returned with their first new album in 11 years. Remedy is out now via Taylor's Flower Moon Records and follows 2010's Drawing Down the Moon as well as two EPs, 2012's As Above So Below and 2018's Waves. Lord Huron's Brandon Walters produced the album, which was recorded across three separate locations in southern California during the COVID-19 pandemic. "We chose 'Remedy' as the title track for our new record because we felt like it spoke to our collective experience of the last year (when this record was written and recorded)," the group said in a statement. "Many of us experienced grief, anger, isolation, and fear, and in those times when you can't find solace in your usual places, you have to look for it on the inside. In the end, you are your own source of power, your own source of hope. 'You're a remedy, or there's none.'"
---
Max Bloom, Pedestrian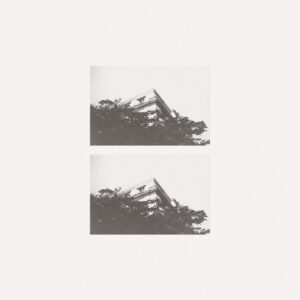 Max Bloom, formerly of the London shoegaze outfit Yuck, has released a new solo album, Pedestrian, out now via Bloom's own Ultimate Blends. It includes the previously released singles 'Palindromes', 'All the Same', and the title track. According to a press release, Bloom found inspiration for these songs while "wandering the city streets and parks against the surreal backdrop of the last twelve months" and "observing his surroundings and people's behaviour in a new light." He also designed individual artworks for each one of the album's 10 songs. Yuck announced their breakup back in February, on the exact 10th anniversary of their self-titled debut album.
---
Matt Bachmann, Dream Logic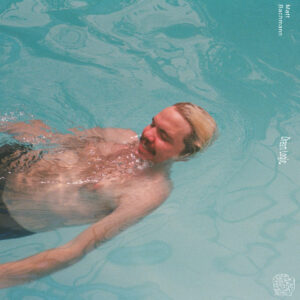 Brooklyn-based artist Matt Bachmann – who plays bass in Mega Bog and also records under the monikers Pachanga and Big Eater – has released a new solo album, Dream Logic, via Orindal Records and We Be Friends. The LP was mostly recorded by Bachmann alone in his Brooklyn apartment and features guest contributions from members of Mega Bog (Derek Baron), Big Thief (James Krivchenia), and more. "Up until this record, I had carefully contained my musical styles into neat collections, recording songwriting material under the moniker Big Eater, recording jazz-oriented instrumental music under the moniker Pachanga, and recording repetitive melodic drone music under my own name," Bachmann said in a statement. "The guiding principle behind Dream Logic was to integrate these modalities of music-making, allowing whatever was going to come out to come out, and not worry if it made sense."
---
Other albums out today:
Joan Armatrading, Consequences; Angélique Kidjo, Mother Nature; Andrew Hung, Devastations; Tigercub, As Blue As Indigo; Francis Lung, Miracle.