In this segment, we showcase the most notable albums out each week. Here are the albums out on August 6, 2021 (as of this writing, Kanye West's Donda has still not materialized; a pre-order page shows an August 7 release date):
---
Nas, King's Disease II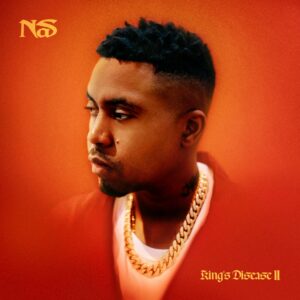 Nas has followed up his 2020 album King's Disease with its sequel, King's Disease II. Out now via Mass Appeal, the album was executive produced by Nas and Hit-Boy and boasts contributions from Eminem, EPMD, Ms. Lauryn Hill, Blxst, YG, Charlie Wilson, and more. Along with the record, Nas has also unveiled a music video for 'Rare', directed by Savannah Setten. King's Disease earned the rapper his first-ever Grammy Award for Best Rap Album.
---
Foxing, Draw Down the Moon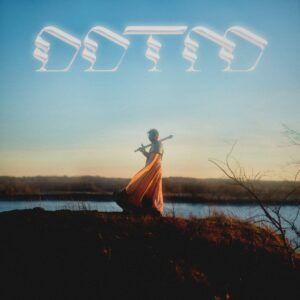 Foxing have released their fourth album, Draw Down the Moon, via their own label Grand Paradise. The St. Louis trio's latest follows their 2018 LP Nearer My God and was preceded by the singles 'Where the Lightning Strikes Twice', 'Go Down Together', 'Speak with the Dead' featuring WHY?, and the title track. "It's about the idea of your cosmic significance," frontman Conor Murphy said of the album in a statement. "The way you feel like a tiny speck in the grand scheme of the universe, that's a feeling everybody has. You can get lost thinking about how small you are. Draw Down The Moon explores how our connections to people and places and ideas are what binds us to the universe and reality."
---
Lingua Ignota, Sinner Get Ready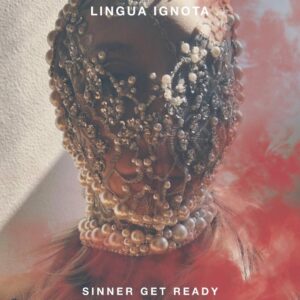 Lingua Ignota, the moniker of classically-trained vocalist and multidisciplinary artist Kristin Hayter, has issued her new album, Sinner Get Ready, via Sargent House. The follow-up to 2019's Caligula was inspired by the landscape and religious history of rural Pennsylvania, where Hayter was living as she began making the LP. It was created using traditional instruments of the Appalachian region and recorded with Hayter's regular collaborator, producer, and engineer Seth Manchester at Machines With Magnets in Rhode Island. Hayter previewed the album with the singles 'Perpetual Flame of Centralia' and 'Pennsylvania Furnace'.
---
Laura Stevenson, Laura Stevenson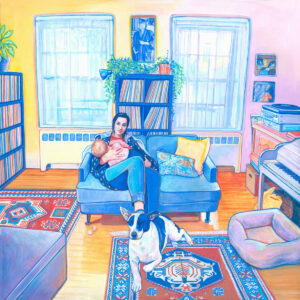 Laura Stevenson has put out her self-titled album via Don Giovanni. The 10-track LP, which Stevenson recorded while pregnant with her first child, was produced by John Agnello (Kurt Vile, Dinosaur Jr., Hop Along) and features a guitar contribution from longtime collaborator Jeff Rosenstock. "The album was written as a sort of purge and a prayer," Stevenson explained in a statement. "It was a very intense experience to re-live all of the events of the previous year, while tracking these songs, with my daughter growing inside me, reliving all of that fear and pain and just wanting to protect her from the world that much more. It made me very raw."
---
Kississippi, Mood Ring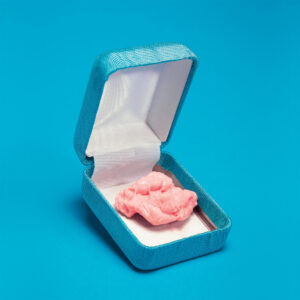 Three years after her debut full-length Sunset Blush, Kississippi's Zoe Reynolds is back with the new album Mood Ring, out now via Triple Crown Records. The 10-song LP features contributions from producer Andy Park (Death Cab for Cutie, Princess Nokia), Sarah Tudzin (illuminati hotties), Marshall Vore (Phoebe Bridgers, Conor Oberst), Bartees Strange, and more. "I wanted to reflect on my youth while also growing," Reynolds stated. "The album is nostalgic, bringing you back to having a childhood crush and sharing those feelings with your friends. I went through a lot of self-doubt while writing, and was trying to find myself." 
---
Liam Kazar, Due North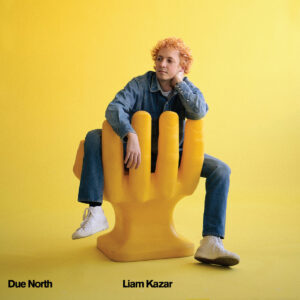 Liam Kazar has released his debut LP, Due North, via Kevin Morby's Woodsist imprint, Mare Records. The Kansas City-based, Chicago-raised musician, who has performed with the likes of Jeff Tweedy, Steve Gunn, Daniel Johnston, and more, enlisted drummer Spencer Tweedy, bassist Lane Beckstrom, keyboardist Dave Curtin (Woongi), co-producer James Elkington, as well as Ohmme and Andrew Sa on backing vocals to bring his vision to life. "There were two words I had in my head during the making of this record, which was joyful and vulnerable," Kazar explained in a press release. "I was trying to talk about things that I'm scared about but acknowledging that I'm not that powerful and you can still be joyful in the face of your own insecurities."
---
Pink Siifu, GUMBO'!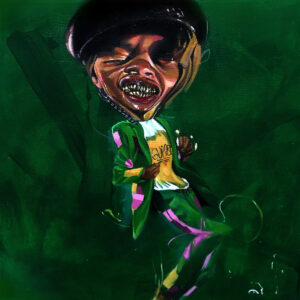 Pink Siifu is back with a new album called GUMBO'!, which follows his 2020 solo project NEGRO as well as collaborations with Fly Anakin (FlySiifu's) and YungMorpheus (Bag Talk). The record features guest spots from Georgia Anne Muldrow, Bbymutha, Nick Hakim, Liv.e, and Maxo, as well as production from the Alchemist, Monte Booker, Conquest Tony Phillips, Ted Kamal, and others. "I just want you to just listen to this, and hopefully, be like, "Nah, Siifu his own cat," Siifu recently told Stereogum. "He's on his own shit."
---
IDER, shame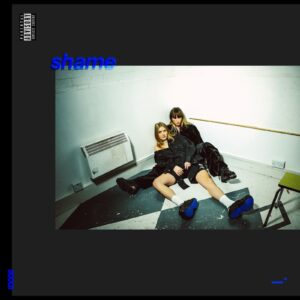 IDER have returned with their second studio album, shame. No longer signed to former label Glassnote, the duo of Megan Markwick and Lily Somerville wrote many of the album's tracks while living in Berlin in the midst of the COVID-19 pandemic. "We got there, and we got COVID four weeks later," they said in a press release. "We had three weeks of heaven where we wrote so much new music and it was everything we dreamed of, living that chaotic, no-routine lifestyle." The new LP follows 2019's Emotional Education and includes the previously released singles 'obsessed', 'Cross Yourself', 'BORED', and 'cbb to b sad'.
---
Other albums out today:
Tinashe, 333; Liars, The Apple Drop; Vacation, Existential Risks and Returns; Abstract Mindstate, Dreams Still Inspire; Damon & Naomi with Kurihara, A Sky Record; Catbite, Nice One; Zachary Knowles, tendency to be a loner; Barbra Streisand, Release Me 2.