The festive season is always a good time to rewatch some familiar favorites, even if they're non-Christmas comfort movies and TV shows. Years after its conclusion, NBC's The Office continues to be a hit all year round, but luckily for Christmas enthusiasts, the series includes seven Christmas episodes.
Like most long-running shows, The Office has its ups and downs across the nine seasons. At its best, it's a well-paced sitcom that draws laughs out of almost any kind of viewer. At its worst, it can be offensive and flat. The same goes for the show's Christmas episodes – so here's every Christmas episode in The Office, ranked from worst to best.
7. A Benihana Christmas (season 3, episodes 10 & 11)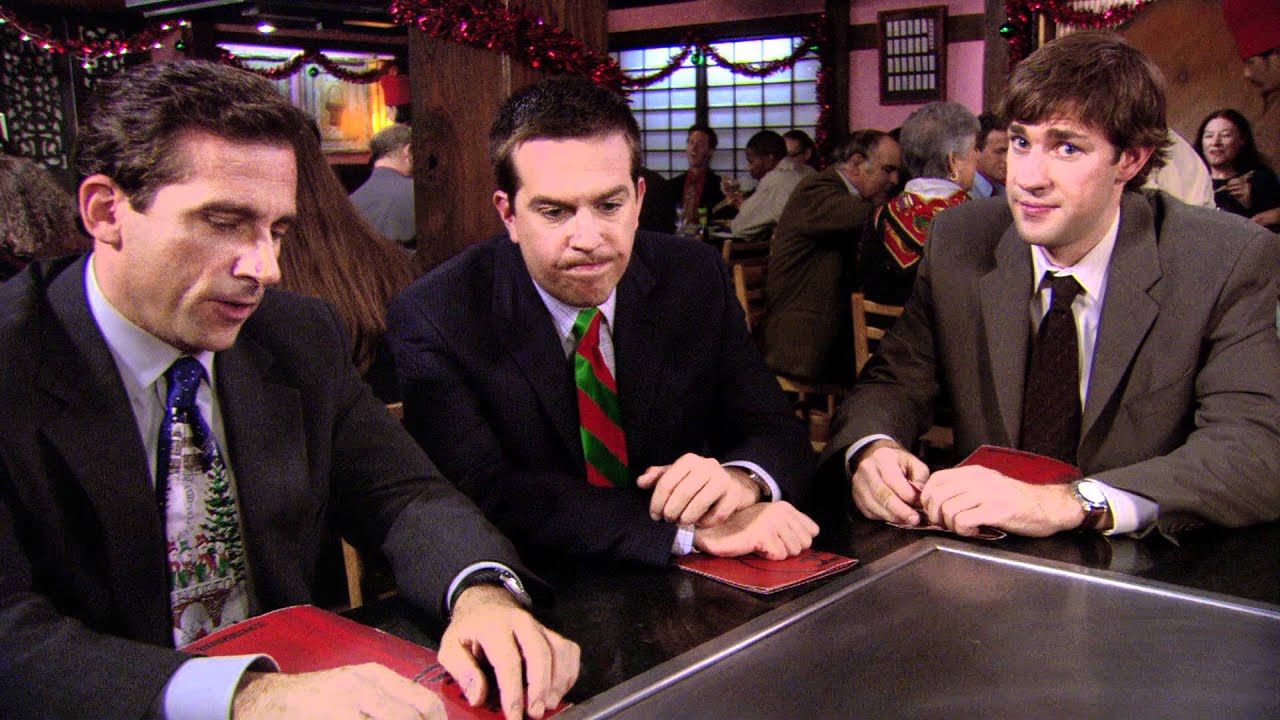 This episode begins with a promising set-up: Carol dumps Michael after she realizes how immature he is (it takes him photoshopping himself into a family photo of her with her children and ex-husband on a ski trip). After the breakup, Michael invites Jan on a trip to Jamaica. In the office, the Party Planning Committee is at odds when Pam and Karen try to plan a margarita karaoke party to rival Angela's stiff, boring breakroom party. Kevin finds himself torn between Angela's brownies and the fun of Pam's party, while Andy and Dwight fight for Michael's attention by consoling him in his heartbreak.
Michael takes Andy, Dwight, and Jim to Benihana's as a Christmas treat and an attempt to make himself feel better. Dwight is forced to sit separately, allowing Andy the chance to suck up to Michael while Dwight shouts across the table to participate in the conversation. This segment is a funny one until Michael brings two Asian waitresses to the office and makes a string of offensive remarks about them, going so far as to use a marker to tell them apart. While entertaining at times, this episode suffers from an overtly racist storyline. Even for a comedy, and even for a series that aired in 2006, the implications cannot be ignored.
6. Christmas Wishes (season 8, episode 10)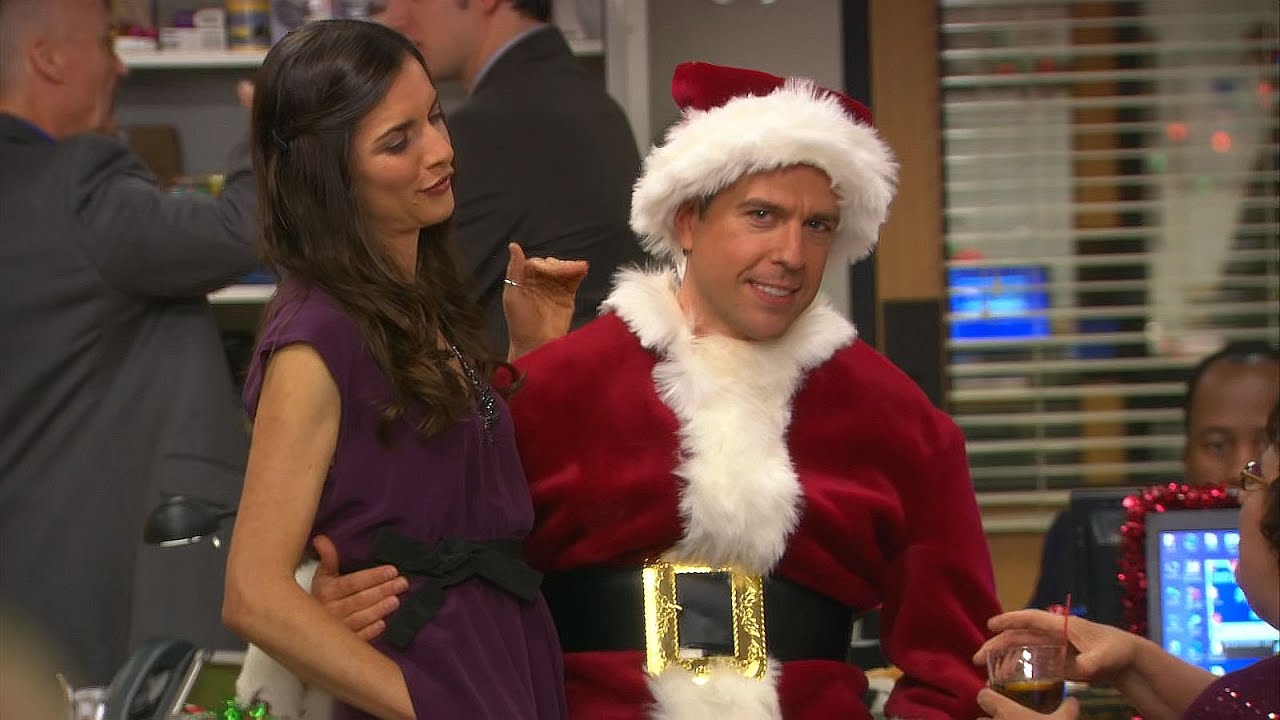 In this Christmas episode, Andy is the boss at Dunder Mifflin's Scranton branch, and he's decided to grant his subjects any Christmas wishes they may have. Erin quickly finds a few holes in this ambitious vow. She becomes jealous of Jessica, his new girlfriend who tags along for the office Christmas party, and Robert California persuades her to drown her sorrows in alcohol. The insinuation that the new CEO of Sabre is interested in Erin – who is very drunk, much younger than him, and clearly pining over Andy – gives the episode an undertone of awkwardness that is never addressed head-on.
Meanwhile, Darryl is trying to impress Val from the warehouse after she shows up to the party extremely overdressed – at his presumptuous suggestion. The most entertaining subplot, though it's the least original by the end of season 8, is Jim and Dwight's struggle to give up their pranks at the risk of losing their Christmas bonuses. Theirs is the most entertaining plotline of the episode, especially since Pam is away on maternity leave and Michael has left the show at this point. Apart from Jim and Dwight's antics, the rest of the episode is a little tedious and probably the least original of all of The Office's Christmas episodes.
5. Moroccan Christmas (season 5, episode 11)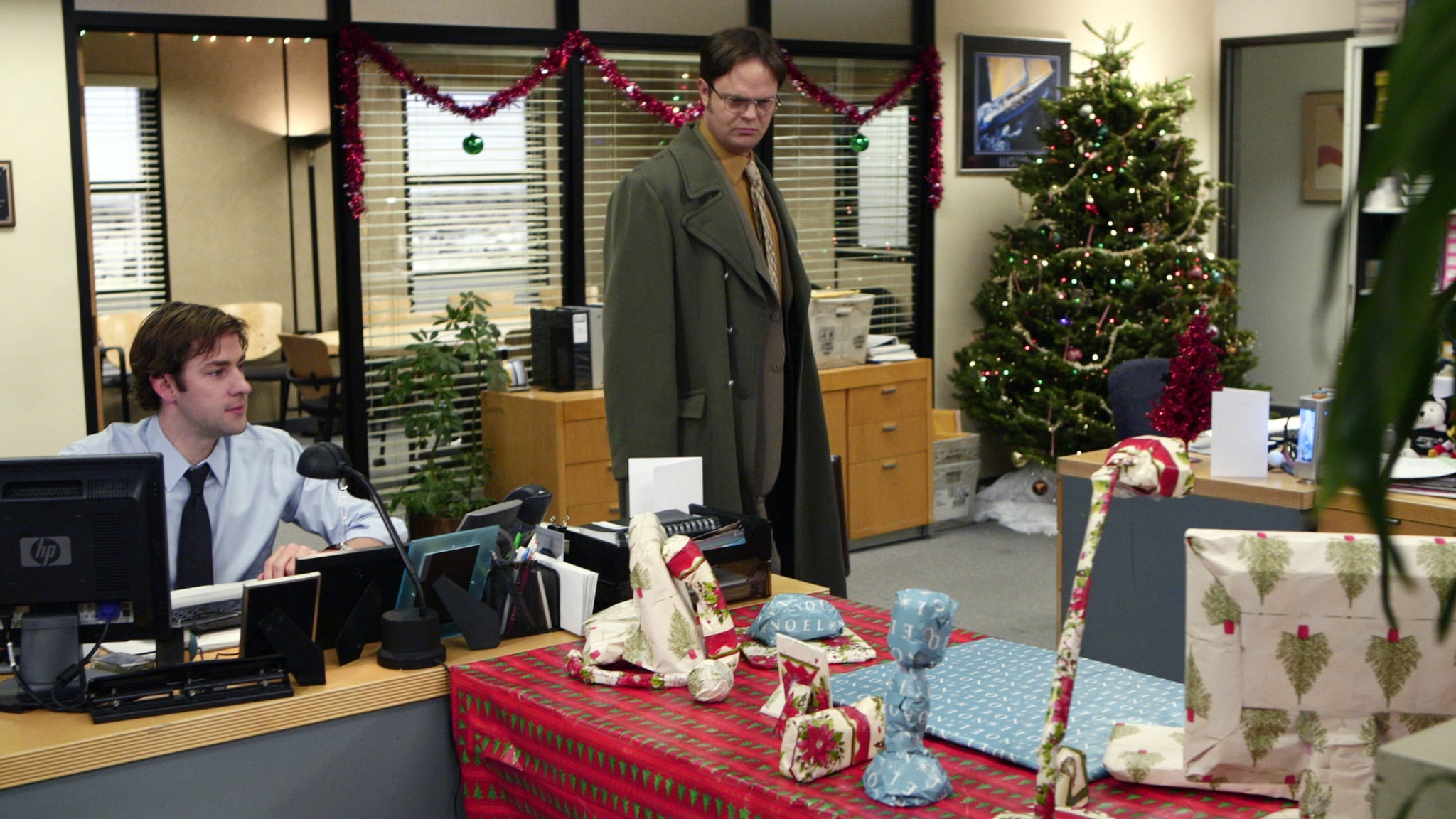 In an attempt to liven things up, Phyliss throws a Moroccan-themed Christmas party as head of the Party Planning Committee. However, Meredith's excessive drinking soon brings the proceedings to a halt when her hair catches fire. Michael decides to hold an intervention for her, but instead of helping Meredith, he ends up insulting her and making her feel terrible about herself. In the end, he forcibly drags Meredith to a rehabilitation center, only to learn that patients must admit themselves voluntarily.
This episode's subplot involves Dwight selling "Princess Unicorn" dolls to fathers who haven't bothered to think of Christmas presents for their daughters – only he's inflated their price to make a sizable profit. When Toby is desperate to buy his daughters one of the dolls, he bargains with Darryl, who has just bought the last one. However, he balks when he sees that the doll is Black but is too nervous to say anything to Darryl. The real payout of the episode comes when Phyllis finally reveals to everyone in the office – minus Andy – that Angela has been sleeping with Dwight. After building up Phyllis's new upperhand over Angela, it's satisfying to see her triumph over the rigid woman.
"Moroccan Christmas" is a solid episode all-round, but it doesn't quite match up to some of the other Christmas episodes. However, it does have one of the best cold opens of the series, where Jim wraps Dwight's belongings in gift paper. When Dwight tries to sit at his desk, he discovers that his whole work space has been replaced with hollow cardboard.
4. Dwight Christmas (season 9, episode 9)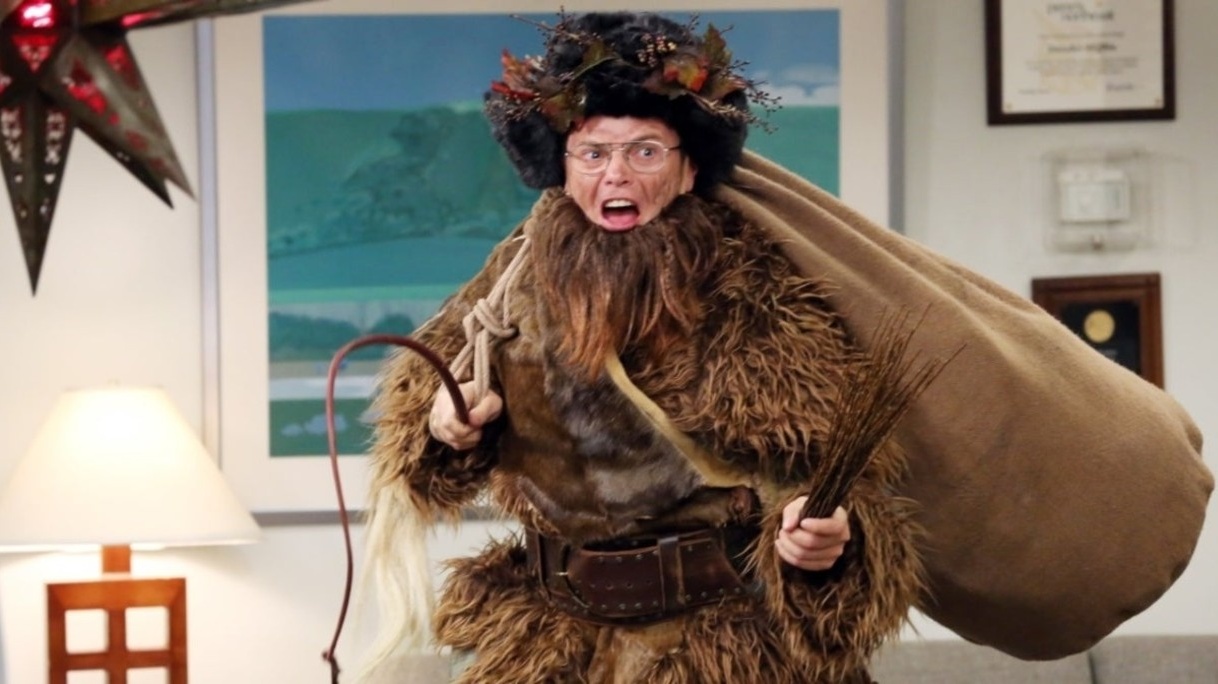 "Dwight Christmas" has to be one of the most original episodes of the series, while relying on familiar plotlines to carry it through. Dwight and Jim's relationship comes to a head when Jim has to leave Dwight's German-themed Christmas party to go to his new job in Philadelphia. As the last Christmas episode of the series, it's a satisfying one with great emotional payoff. Dwight is visibly upset about Jim's departure, and it's one of the first times audiences can see how much he truly cares about Jim. When Jim decides to postpone his trip until the following day, Dwight is overjoyed at his return. Of course, the main reason Jim returns is to be with Pam, which fills the episode out nicely.
Dwight introduces his co-workers to some hilarious holiday rituals over the course of the episode, and his Belsnickel costume is a memorable fixture. Meanwhile, Erin watches Die Hard with Pete while Andy is on a boat in the ocean, and Toby tells Nellie every excruciating detail about the Scranton Strangler case. Darryl fears that Jim has forgotten his promise to introduce him to the Philadelphia gang, but is reassured by Jim that he's organized a meeting for him. By this point, Darryl has drunk enough alcohol to drown his anger that he crashes the party – literally. The highlight of the episode, however, is easily the dynamic between Jim, Dwight, and Pam. It makes for a memorable and enjoyable Christmas episode with plenty of laughs and a great emotional payoff.
3. Christmas Party (season 2, episode 10)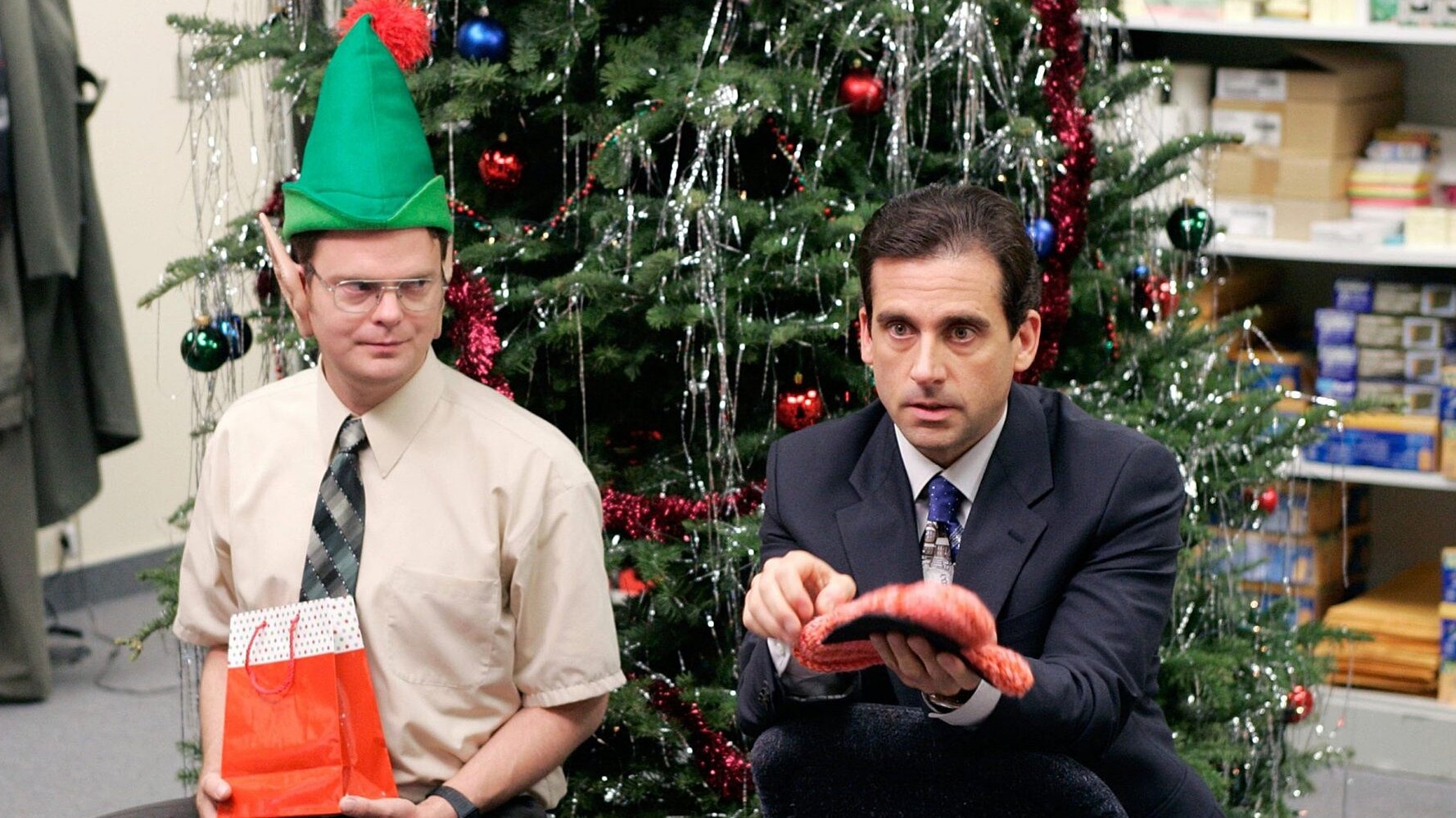 The first Christmas episode of the series begins with a Secret Santa gift exchange. Jim is excited to give Pam a teapot she's wanted for a while, and which he has filled with personalized mementos. Michael, meanwhile, is excited to give Ryan an iPod, though the price limit for gifts was $20. Michael is disappointed when he receives a hand-knitted oven mitt from Phyliss and suggests a game of Yankee Swap. Jim watches anxiously as Pam's teapot travels from person to person, dismayed when she requests the iPod. Michael, meanwhile, struggles to get rid of the oven mitt, offending Phyllis.
Dwight ends up with the teapot, while others end up with personalized gifts meant for their colleagues. Pam trades the iPod for Jim's gift after Roy tells her he planned to get her an iPod anyway. Jim decides not to give her the letter he'd written for her, but is pleased when Pam appreciates his gift and the effort he put into it. Afterwards, Michael disobeys company policy and brings an excessive amount of vodka to the party. Meredith gets drunk and exposes herself to him in his office. Angela, meanwhile is upset that nobody appreciated the effort she put into planning the party, and is jealous when Kelly suddenly seems interested in Dwight. The subplots in this episode work well without overshadowing the main plot, making for an entertaining and well-executed episode. Each character gets a chance to shine, which is useful for audiences who are just getting to know the ensemble early in the show's run.
2. Classy Christmas (season 7, episodes 11 & 12)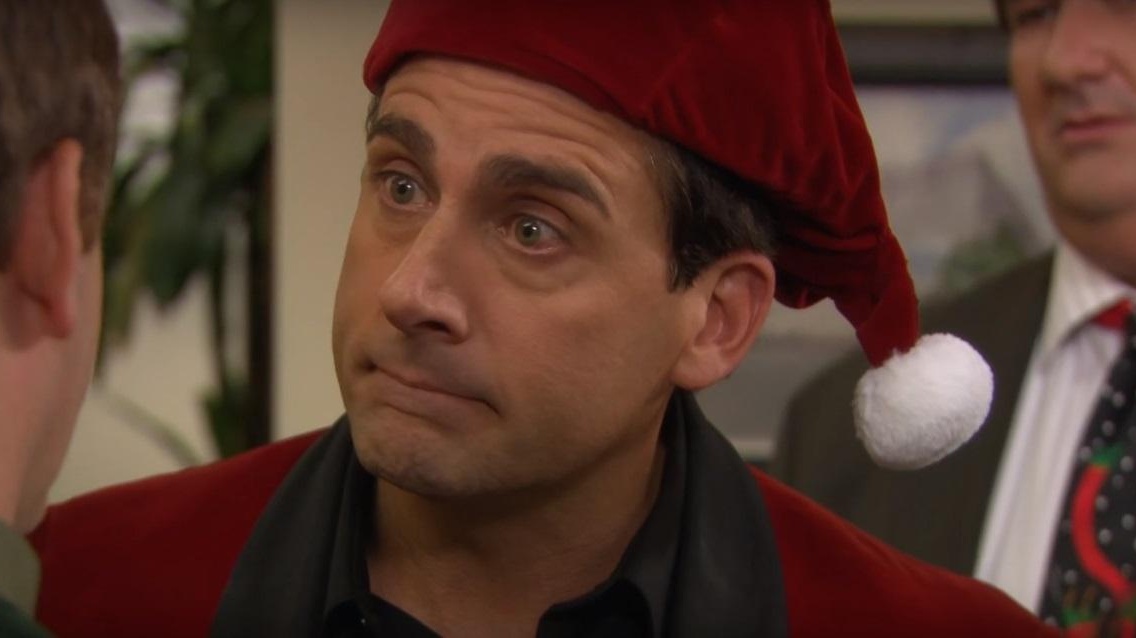 Michael's last Christmas with Dunder Mifflin is a memorable one. In "Classy Christmas", he has just learned that Holly Flax will be returning to the Scranton branch while Toby is on jury duty for the Scranton Strangler case. In preparation for Holly's return, Michael proposes a classier Christmas party. Holly arrives, and it's clear that they still share an emotional connection, but Michael is heartbroken to learn that she's still in a relationship with A.J. Feeling sorry for Michael, Pam and Phyllis talk to Holly, and she decides to give A.J. an ultimatum: if he doesn't propose to her by the end of the year, she will end their relationship.
Michael is encouraged by this news until A.J. arrives to surprise Holly for Christmas. He behaves immaturely, upsetting Holly. Meanwhile, Pam and Andy help Darryl make Christmas at the office fun for his daughter. Holly forgives Michael for his behavior when she sees him dress up as Santa to make Darryl's daughter happy. Angela brings her boyfriend Senator Lipton to the party, where Oscar immediately suspects that he is gay. Pam makes Jim a comic book as a Christmas present, while Jim engages in a prolonged snowball fight with Dwight. The fight escalates over the course of the day, leaving Jim traumatized.
While funny, this episode also leaves room for some wholesome family moments, reminding the audience of what Christmas is really about. It gives Michael a chance to show the audience – and the other characters – who he really is, even while he continues with his antics. The subplots are entertaining and fit well into the overall storyline. Overall, this is a great episode of The Office.
Secret Santa (season 6, episode 13)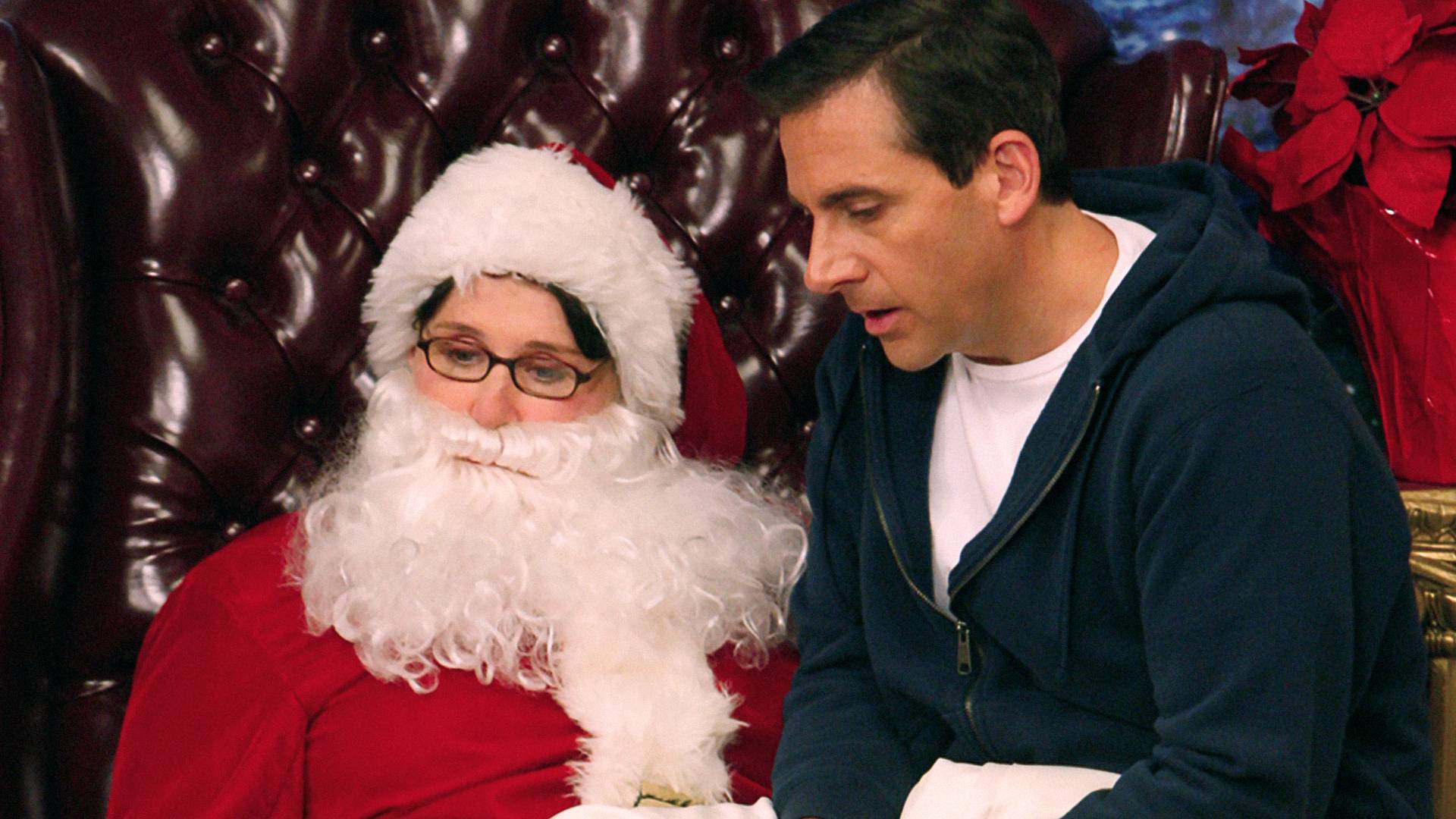 As the boss, Michael is excited for another Christmas of dressing up as Santa in the office. However, he's disheartened when he arrives at work to find that Jim has allowed Phyllis to be Santa that year. Michael becomes petty and eventually calls David Wallace, who informs him that Dunder Mifflin has been bought out. Partly to take the attention away from Phyllis and back to himself, Michael tells the other employees that they're all going to lose their jobs. They call David again, but he reassures them that the office employees will keep their jobs – it's the corporate team who will likely be replaced.
Meanwhile, Andy has decided to give Erin the twelve days of Christmas – literally. He thinks it's a romantic gesture, while she is terrified and annoyed of being harassed by geese and other birds. Erin requests that her Secret Santa stop sending her the gifts. Andy's interactions with her become awkward when she suspects that he's her Secret Santa; Andy asks Phyllis to keep it a secret, but Michael reveals Andy's cover. At the end of the episode, he sends "twelve drummers drumming" to the parking lot, and Erin is pleased.
"Secret Santa" is one of the funniest episodes of The Office, thanks to iconic scenes like Kevin sitting on Michael's lap, Pam playing matchmaker for Oscar and Matt from the warehouse, and Dwight finally piecing together Michael's Secret Santa gift with childlike joy. The episode does a great job of humanizing Michael after his selfish and immature behavior regarding the Santa incident. With the drama of Dunder Mifflin being bought, it's a strong episode without a dull moment, and it still holds up years after its premiere.