Pillow Queens have announced they have a new album on the way. It's called Leave the Light On, and it arrives on April 1 via Royal Mountain Records. Today's announcement comes with the release of the new single 'Be By Your Side'. Check it out below, and scroll down for the album's cover artwork and tracklist.
"This song is about the mechanisms that are used to hide your vulnerabilities and carry on,"singer/bassist Pamela Connolly said of 'Be By Your Side' in a statement. "But also, the feeling of being about to burst and how cathartic it could be to allow yourself to let your emotions out and feel the world around you. This was one of the first songs we finished on the album as it was the quickest to become fully realized by all of us."
Pillow Queens' debut album, In Waiting, arrived in 2020. Last year, they shared an EP featuring contributions from Wild Pink, Soak, Mespire, and Damien Dempsey. Read our Artist Spotlight Q&A with Pillow Queens here.
Leave the Light On Cover Artwork: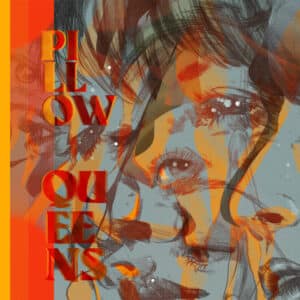 Leave the Light On Tracklist:
1. Be By Your Side
2. The Wedding Band
3. Hearts & Minds
4. House That Sailed Away
5. Delivered
6. Well Kept Wife
7. No Good Woman
8. Historian
9. My Body Moves
10. Try Try Try