Jordana has announced her official studio debut, Face the Wall, with the new single 'Catchy My Drift'. The album is set for release on May 20 via Grand Jury. Check out the Tess Lafia-directed video for 'Catch My Drift' and find the album's cover artwork and tracklist below.
"The album title has a few meanings to me," Jordana explained in a statement. "Mostly, it's about not giving up. The wall can be anything in your way. The album is a sort of reminder to myself that I have to face those things, and I can't take the easy route and turn around."
Commenting on the new song, she said: "This song is about going back and forth with your feelings for someone when they make you question whether they are even reciprocated. The song is about realizing you shouldn't be emotionally dependent on anybody, and that it's just a waste of energy."
Face the Wall will follow two EPs released in 2020, Something to Say and To You, which were combined to form Something to Say to You. Last year, Jordana teamed up with Ryan Woods on the song 'Doubt of Revival'. Revisit our Artist Spotlight Q&A with Jordana.
Face the Wall Cover Artwork: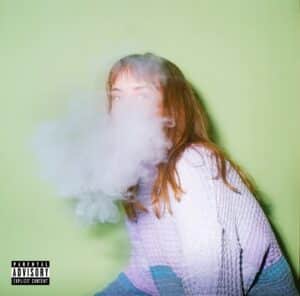 Face the Wall Tracklist:
1. Pressure Point
2. Get Up
3. Play Fair
4. I Mean That
5. Go Slow
6. Catch My Drift
7. Like You Used To
8. To The Ground
9. Difficult For Now
10. Why