The line between EPs, mixtapes, and albums are as blurry as ever, but the EP continues to be a useful and convient format for both up-and-coming artists and established acts to experiment with new ideas and push their sound forward. This was especially the case in 2020, which saw many musicians utilizing the nature of the medium as a means of exploring new ground, expanding on a pre-existing project, or reflecting on the isolation caused by the coronavirus pandemic without the pressures of a full-length release and album cycle. Despite everything, there was no shortage of great music this year, and the EP category is no exception. As part of 2020 Year in Review, here are our 25 favourite EPs of 2020.
---
25. 박혜진 Park Hye Jin, How can I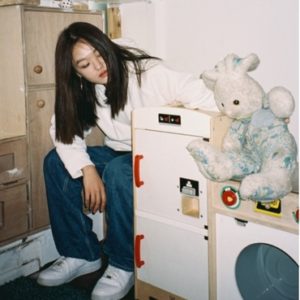 On her second EP and Ninja Tune debut, the Seoul-born, Los Angeles-based producer expands her sonic palette as she trades in elements of house, techno, footwork, and even trap music. It's a dazzling, hypnotic set of songs that eschew convention in favour of a more challenging approach; but while How can I may not be as accessible or cohesive as 2018's IF U WANT IT, it's still packed with plenty of catchy hooks (highlight 'can you' offers the most immediate example of this) and entrancing melodies, operating in a liminal space but constantly pushing forward. Though strikingly direct, Park's lyrics, which alternate between Korean and English, not only hint at contrasting moods ("I love you, and I fucking hate you," she shouts out of the blue on 'can you'), but also infuse these songs with a distinct sense of personality often lacking in the genre.
---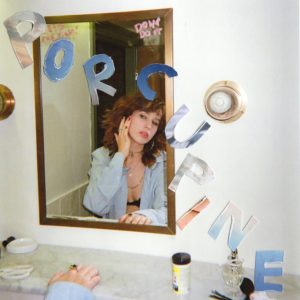 Hailing from New Zealand but currently based in London, 19-year-old singer-songwriter Molly Payton's second EP follows April's Mess, a poignant collection of songs that dealt in the same kind of intimate songwriting as beabadobee's early releases but augmented those somber, introspective qualities with emotive vocals reminiscent of artists like Julia Jacklin and Angie McMahon. She retains that striking vulnerability on Porcupine, but expands her palette to cover a wider array of sounds, from the entrancing indie rock of opener 'Warm Body' to the grungy, 90s-inflected melodies of 'How to Have Fun' and 'Going Heavy'. Even when wearing her influences prominently on her sleeves – the languid, reverb-soaked tones of the devastating closer 'Rodeo', for instance, recall the vintage vibes of early Lana Del Rey  – Payton is carving out something uniquely her own.
---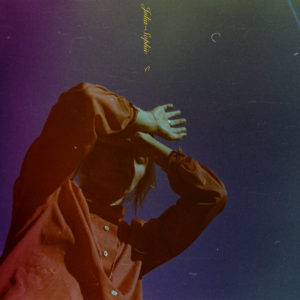 On the music video for 'breathe', the lead single from Julia-Sophie's debut EP, a bouquet of flowers is set on fire. It's a potent metaphor for the Oxford-based singer-songwriter's sound, which unfolds like a luscious flower – a thing of beauty that has grown out of pain, constantly in search of its own roots. On y?, Julia-Sophie plumbs the deepest corners of her psyche in an attempt to find a sense of resolution, confronting those buried emotions and setting them alight. The result is nothing short of hypnotic, a mystical fusion of light and darkness propelled by ominous synths, ethereal vocals, and inventive production that projects strength through vulnerability. What remains is a flicker of hope: "With your heart in my hand/ I feel safe," she sings on the stand-out 'breathe', and that sense of peaceful resolve emanates throughout. y? might be about letting things go, but those deeply humane sentiments – and the songs in which they find a home – are worth holding onto.
---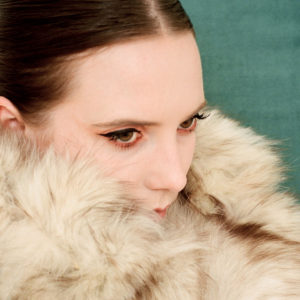 Having first collaborated with Nick Cave and Warren Ellis when she was nine years old, singer-songwriter Martha Skye Murphy displays a similar penchant for combining a dark sense of theatricality with pure emotional expression. Yours Truly is one of two EPs she released in 2020; following Heal, a more abstract and minimalist effort that invokes the haunting soundscapes of a Grouper album, Yours Truly casts the otherworldly qualities of that project in a new light. The strikingly potent title track brims with slow-burning intensity before culminating in a hair-raising crescendo, while 'Self Tape' is an intimate piano ballad that simmers without reaching any obvious conclusion, instead dissolving into thin air. Martha Skye Murphy's music has a way of pulling you into its immersive world, but you never really know where it might leave you – and that's exactly what renders it so mesmerizing.
---
21. nijuu, nijuu in the sea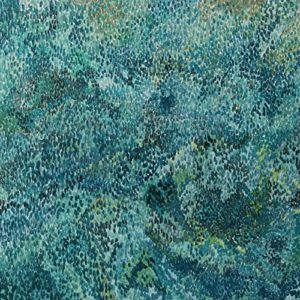 Nijuu's music feels like being submerged underwater. On her fittingly titled debut EP nijuu in the sea, the London-based, Korean-born dream pop artist sings about exactly that — except that she doesn't refer to the ocean as a real space, but as an elusive world where she feels the most free. When she was fourteen, she explains, she used to imagine the whole world as an ocean, each person a different sea creature. She elicits the same kind of youthful innocence and imaginative thinking on her latest project, in which her intimate, vulnerable vocals are soaked in delicate but wondrous arrangements. From the ethereal opener 'BLUE' to the plainspoken honesty of the piano ballad 'i wanna be strong' and the tender closer 'IF', Nijuu makes the water look a little bit clearer as she swims around her own little world, and life just a little bit simpler.
---
20. Xelli Island, Meet Me at the Waterfall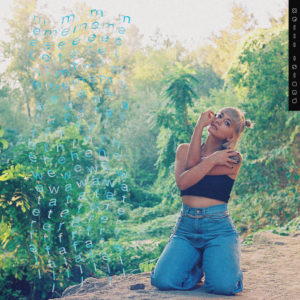 Working closely with producer and longtime friend Jon Zott, singer-songwriter Lianna Vanicelli's debut EP Meet Me at the Waterfall is a dreamy, unabashedly sentimental collection of pop songs as infectious as any. The sparkly, sensual '02 20 20′ sways with an effervescent kind of optimism, while 'When You Go, You're Gone' relays the feeling of missing someone or something with haunting vulnerability. Though Zott's production is airy and lush, Xelli's expressive vocals always manage to stand out – on the lovelorn 'Bad for You', she delivers the titular line with the sort of confidence you'd expect from someone who's been serving up tunes like this for years, while the pensive 'I Know I'm Only Dreaming (Nag-iisa)' features one of her most subdued but emotionally affecting performances. It's not such a surprise, then, that Xelli Island's music feels exactly like what her moniker suggests – its own little island.
---
19. galen tipton, goddexx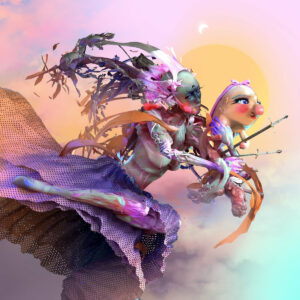 Galen Tipton has had quite a busy year. In addition to dropping a number of one-off collaborations and remixes, the Ohio-based producer also released an EP under the recovery girl moniker back in January, which was then reissued by Orange Milk into a full-length record featuring songs from February's gross/scratch EP. With goddexx, Tipton expands her already diverse musical palette to deliver their most focused, refined, and grandly cinematic effort yet.  Intended as "battle music to crush oppressors and dance on their graves", Tipton wrote, produced, mixed, and mastered these tracks after emerging out of an abusive relationship, while also coming into her own identity as a nonbinary trans girl. Goddexx feels more triumphant and rapturous in its display of inner strength than Tipton's previous releases, affording her the space to celebrate her own personal victories while showcasing her unique and versatile approach to production and songwriting.
---
18. Troye Sivan, In a Dream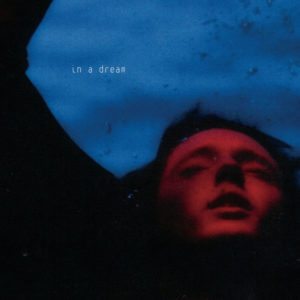 Troye Sivan is far from the first pop star to pull inspiration from the world of indie, but as with Taylor Swift's latest pair of albums, In A Dream feels more than just a case of adopting those familiar stylings in a vapid attempt to manufacture an aesthetic. Moving away from the sanitized feel of his two full-length releases, the EP gives the Australian singer the necessary space to lean into more experimental textures as he glides through gloomy, nostalgic synthpop soundscapes. Even as he wrestles with the aftermath of a break-up on a record dripping with melancholy, his artistic versatility and ambition are hard to deny on tracks like the playful 'Rager Teenager!' or the deceptively upbeat title track, meshing with the poppier sensibilities of his past work in intriguing and evocative ways.
---
17. Thyla, Everything at Once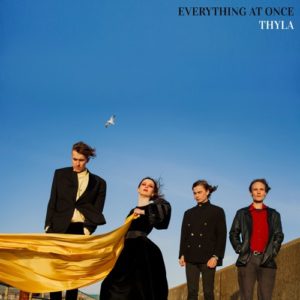 Even at its most melancholic, Thyla's music pulses with a sense of defiance. The dream-pop four-piece – comprised of singer Millie Duthie, bassist Dan Hole, drummer Danny Southwell, and guitarist Mitch Duce – started making waves in 2017 with a series of driving singles, especially in their hometown of Brighton, where they all moved for the sole purpose of pursuing a music career. Following their ferocious yet personal debut EP What's on Your Mind last year, the pop-leaning Everything at Once sees them continuing that upward trajectory. Opener 'Two Slice' boasts an infectious hook paired with aqueous pop textures that send the track soaring, while 'December' combines a dreamy instrumental with sublime, impassioned vocals and introspective lyrics that render it well worth revisiting this time of year – though you might want to ignore that opening line.
---
16. vōx, This Body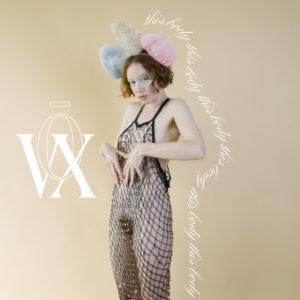 vōx is an LA-based singer-songwriter examining themes surrounding identity, the body, and spirituality through her ethereal and deeply evocative brand of alt-pop. Following last year's celestial I Am Not a God, whose brooding sound recalled the intimate, forward-thinking pop of contemporaries like Billie Eilish and FKA twigs, This Body stands out as her most confident and empowering collection of songs yet. The EP confronts ideas of self-worth as vōx finds new ways to reclaim her physicality: 'How Do I Connect to the Spirits?' and 'Too Much, Give Up' expose personal insecurities by interrogating the nature of the self, while the spellbinding 'Be Bigger' is an anthem of bodily self-acceptance. She closes the record by boldly asserting her own presence: "I don't want to disappear/ But I don't need your eyes to see me," she repeats.
---
15. Jordana, Something to Say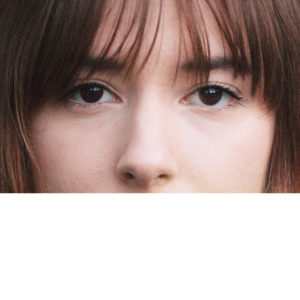 It's been a busy year for Jordana Nye, the 19-year-old Kansas-based artist whose music toes the line between catchy indie rock and intimate bedroom pop. In addition to re-releasing her debut album Classical Notions of Happiness, she released two EPs, Something to Say and …To You, which there then combined into her sophomore LP Something to Say to You. Teaming up with producer MELVV, Something to Say works towards a more expansive sound first hinted at on the stand-out 'Crush', with Jordana's dreamy vocals floating atop instrumentals that are by turns airy, glitchy, and distorted without sacrificing a sense of cohesion or emotional immediacy. The 6-track EP zeroes in on the struggle of trying to confront repressed emotions and laying them in song while at the same time, in Jordana's own words, "having to force the motivation when you feel most unmotivated, uninspired, depressed, or most of all, when you can't feel anything at all."
---
A self-described 'gunk pop' group hailing from Seattle, Washington, Black Ends are composed of singer/guitarist Nicolle Swims, bassist Ben Swanson, and drummer Jonny Modes. Following 2019's Sellout, their latest 4-track EP is at once bizarre and electrifying, marked by the same surreal qualities that characterize its cover artwork. The pure dynamism of the band is evident from the first moments of the mesmerizing, propulsive title track, which showcases Swims' strangely hypnotic vocals. From there, the EP quickly spirals into a sort of neurotic fantasy, from the raucous, grunge-inflected energy of 'Monday Mourning' to the disquieting intimacy of 'Live in the Sea'. Swims ultimately leaves us with the raw power of her voice: "Am I warm?" she cries out on the closing track 'Low'. As absurdly psychedelic as music like this can get, Black Ends aren't afraid to hit you with a wave of unadulterated emotion.
---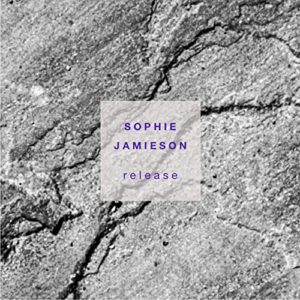 Returning after a six-year break from music, Release is the second of two EPs singer-songwriter Sophie Jamieson released this year, following the spare and haunting Hammer. Both were written during a period of intense isolation before the pandemic hit, but Release hints at the possibility of achieving more than just its titular promise. ("The fact is that release isn't actually escape," Jamieson explained in our interview. "It's temporary. It's the eye of the storm.") Produced by Steph Marziano, the introspective EP reflects on the kind of self-destructive behaviours that may act as a form of escape but fail to provide a path forward. While sonically recalling the beautiful melancholy of her past work, Jamieson also expands her palette by incorporating more layers of synths and percussion without abandoning her nu-folk roots. Despite seemingly negating any real sense of resolution, it's a striking emotional journey whose final note is one of growth and self-acceptance.
---
12. India Jordan, For You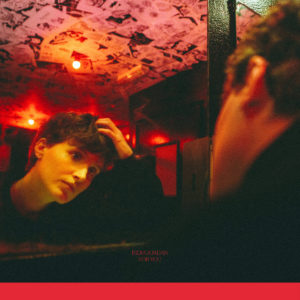 It's immediately clear that India Jordan's second EP oozes with a sense of euphoria, but what sets the project apart is that it quickly feels more like catharsis. Described by the 29-year-old producer as their most personal effort yet, the record arrives at a point of self-actualization that transcends its smooth, silky veneer – the final track samples dialogue from the British TV adaptation of Sarah Waters' 1998 novel Tipping the Velvet, which Jordan says made them realize they were queer. It's a joyous collection of songs that makes the case for genre-blending as a form of liberation as well as emotional expression, steeped in rich, melodic textures that bring the club closer to our homes. For You may be framed as a letter to the self, but it also serves as an ode to the transformative power of music.
---
11. Shygirl, ALIAS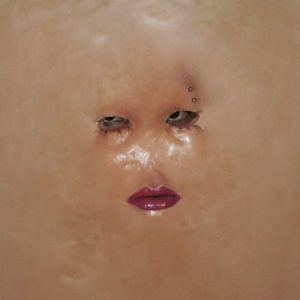 Bursting with one abrasive club-rap banger after another, there's a cathartic sense of physicality dripping throughout Shygirl's second EP. Over throbbing beats and slithering percussion, the South East London singer born Blane Muise offers a glimpse into a hedonistic life that feels all too distant in 2020, while also deconstructing notions of identity and sexuality as she explores different facets of her artistic persona. Reuniting with producer Sega Bodega, who worked on her debut EP Cruel Practice, Shygirl also enlisted a host of collaborators operating in a similar lane, from SOPHIE to Kai Whiston; the result is a confident sophomore outing that affords the artist the space to showcase more of her versatility, leaning towards something darker and more seductive. At just 19 minutes, it's no wonder the EP provides the perfect format to encapsulate those euphoric moments, but what's more impressive is that it also hints at the complexity of Shygirl's ever-expanding world.
---
10. Little Simz, Drop 6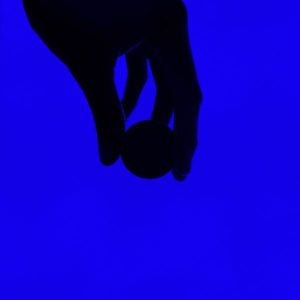 "I'm back on my bullshit," Little Simz declares on the opening track of Drop 6, before comparing herself to "Lauryn Hill back in the '90s". It's a moment that radiates the same kind of confidence as her excellent 2019 LP GREY Area, but a different kind of mood permeates the majority of her latest project, a continuation of her Drops mixtape series that the London rapper put together during lockdown. Cavernous and introspective, the songs here evoke a pervasive sense of isolation and uncertainty, while also serving as a means by which to work through that collective anxiety. The result is a mesmerizing EP that benefits from a looser, more meditative approach that doesn't feel like a step back as much as a step closer to her audience, executed with the same clarity and wit that have characterized her output so far.
---
9. Tomberlin, Projections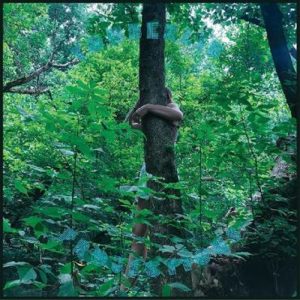 Following her hushed, mesmerizing debut album At Weddings, Tomberlin's latest EP breathes new life into her evocative indie folk sound. Though her songwriting is still anchored in bracing vulnerability, there are glimpses of clarity and self-acceptance peppered throughout the EP's intimate portraits of love and growth, while Alex G and bandmate Sam Acchione's production fills in the space around her like light pouring in through the window. "I was too small then to take up any space but/ I tried to show you/ I tried to show you/ That I was stronger," she admits at the end of the crushing 'Floor'. On its own, it feels like a stark confession on a project that rarely provides any real answers, but nestled between the hooky, kinetic single 'Wasted' and the radiant 'Sin', it's hard not to see that confidence starting to seep through.
---
8. Skullcrusher, Skullcrusher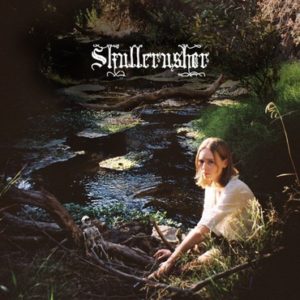 Despite clocking in at little over ten minutes, the self-titled debut EP from Skullcrusher – not a deathcore band, but the ambient folk project of Helen Ballentine – has a way of hanging over you like a ghost. The arrangements here are as understated as they are haunting, but their impact is deeply felt; through multi-tracked vocals and spare acoustic guitar, Ballentine is capable of not only dissecting complicated relationships and relaying stark emotional scenes but also evoking the empty space they often leave behind. Though her musings can be vague and open-ended, the questions she poses are crushingly direct: "Does it matter if I'm a really good friend? That I'm there when you call and when your shows end?" she ponders on 'Places/Plans'. These songs may be comfortable sitting with uncertainty, but Skullcrusher conjures a mesmerizing space where they can take on new meaning.
---
7. Alaska Reid, Big Bunny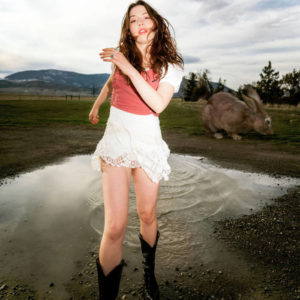 "I'm in love with a ghost of the past," Alaska Reid sings on 'Oblivion', a dreamy, nostalgic highlight from her debut solo EP Big Bunny. Centered around the singer-songwriter's upbringing in Park County, Montana and Los Angeles, the 9-track project is as much about crystallizing those memories as it is an attempt to bury the ghosts that haunt them. Following 2017's Crush, released with her former project Alyeska and produced by John Agnello, Big Bunny trades in more elements of pop and electronic music to accommodate Reid's evocative songwriting without abandoning those formative alt-rock influences, this time with help from previous collaborator A. G. Cook as well as producers Rodaidh McDonald and Andrew Sarlo. Loud guitars and anthemic choruses coalesce on the title track; metallic percussion pulses through the soaring 'Quake'; a gentle piano trickles through the hazy melodies of 'Warm'. Before you know it, you're back to a place that feels achingly familiar.
---
6. Soul Glo, Songs to Yeet at the Sun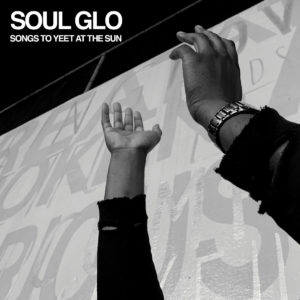 Clocking in at just 12 minutes, Soul Glo pack an album's worth of ferocious punk energy and scathing social commentary into their latest, wildly exciting 4-track EP. From the feral scream that kicks things off on '(Quietly) Do the Right Thing' to the relentless thrashing of 'Mathed Up', this is as violent and abrasive as hardcore can get, but what sets the Philadelphia band apart is their versatility: '29' injects classic rock n' roll sounds halfway through the mix, while the Archangel-assisted '2K' is a morbidly intoxicating melting pot of ideas. You may not always be able to discern what frontman Pierce Jordan is raging on about – at least not unless you open up the lyric sheet on Bandcamp  –  but there's a startling immediacy to the project's revolutionary spirit that only makes it all the more potent.
---
5. Jockstrap, Wicked City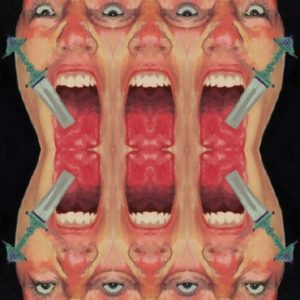 Wicked City, Jockstrap's second EP and debut for Warp Records, serves as a mesmerizing introduction to the London duo's uniquely original, hyperactive sound. Of all the projects on this list, this is by far the hardest to pin down to a single genre, oscillating as it so effortlessly does between a variety of moods and styles. What sets it apart, however, is the fact that Georgia Ellery and Taylor Skye's shapeshifting approach is markedly distinct from that of their hyperpop and art-pop contemporaries, reaching for something at once meticulous and playful, sincere and dreamlike. If they can make an EP's worth of songs feel like an immersive and expansive listening experience, one can only imagine what a proper full-length from Jockstrap might sound like.
---
4. Christine and the Queens, La vita nuova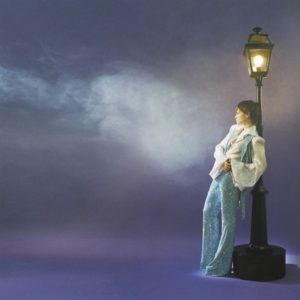 French avant-pop auteur Héloïse Letissier aka Christine and the Queens has described La vita nuova as a project about vulnerability, and that intensity of feeling comes through as soon as you press play on the multi-lingual, Dante-inspired EP. But it's not just because the lush synths and evocative melodies on opener 'People, I've been sad' serve as a vehicle for the raw emotion that belies its title – though Chris' songwriting is as smart and poetic and her brand of synth-pop as effortlessly cool as ever, things get more wistful, introspective, and direct on her latest effort. Here, as well on the EP's accompanying short film, Chris appears less interested in subverting expectations or delving into the multi-faceted nature of her own artistic persona than simply harnessing the genre's most resonant qualities to channel the complexity of her emotional state, projecting those intimate truths onto a world that needs them more than ever.
---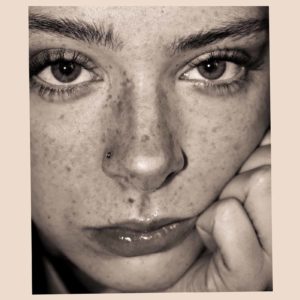 20-year-old British singer-songwriter Holly Humberstone brings together a wide array of influences from the worlds of pop and indie to create the earnest, deeply evocative sound that's showcased throughout her debut EP Falling Asleep At the Wheel. Opener 'Deep End' recalls the heart-wrenching indie folk of Phoebe Bridgers as she wrestles with the weight of her sister's depression: "Once in a blue moon/ You may come undone/ We're made up of the same blood," she sings, her voice as ethereal as it is chillingly intimate. The song segues seamlessly into the title track, whose heart beats to the same piano-led rhythm as Lorde's 'Green Light', while the driving 'Overkill' pulses with more of a woozy indie rock flair. Whether pulling from electronic influences like James Blake and Bon Iver on the stunning closer 'Livewire' or anchoring in more conventional ballad structures like on the piercing 'Drop Dead', Humberstone always finds a way to infuse her songs with a distinct sense of her own musical identity.
---
2. Tkay Maidza, Last Year Was Weird Vol. 2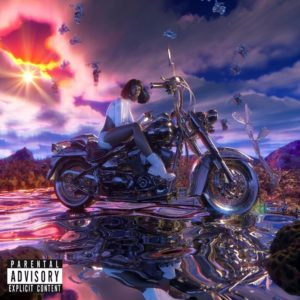 The second volume of Tkay Maidza's Last Year Was Weird series (*insert unoriginal joke about the madness of 2020*) is another dazzling display of the Australian singer and rapper's assured flows and genre-defying sound. On her latest 8-song project, the recent 4AD signee flaunts her versatility as an artist with a unique fusion of ambitious, forward-thinking instrumentals and distinct pop sensibilities; from the aquatic textures of the catchy opener 'Flowers' to the bouncy club-rap of 'Shook' and the slick funk of the Kari Faux-assisted 'Don't Call Again', Maidza's newfound confidence is both unmistakable and infectious. Let's just hope the title is less prescient when it's time for the final installment of the trilogy to come out.
---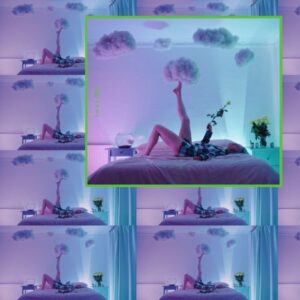 Drawing from her experience of living a reclusive life after leaving her school and home, Chloé Davis aka twst released her debut EP through her own label 'hikikomori baby' –  which, in her own words, refers to "the Japanese word [that] describes both the condition of acute isolation and those suffering from it." It's no surprise that the Welsh singer-songwriter's music feels more pertinent in 2020 than she probably intended, but the sheer infectiousness of the melodies and twst's smart, incisive lyrics would hit just as hard at any other time. The songs here examine our overreliance on technology in a way that doesn't feel trite or insipid but rather refreshing, treating it as a potential antidote to loneliness that can also be highly corrosive: on the transcendent 'Girl on Your TV', she constructs the character of a sexualized girl who yearns for emotional connection through her screen, a theme that runs throughout the EP's five tracks, which are are catchy and hard-hitting without feeling repetitive or hollow. Though actively reminiscent of forward-thinking pop artists like Billie Eilish and Charli XCX, TWST0001 allows the artist's unique sensibilities to shine through, drawing you in rather than merely describing its hyperdigital world.