Emma Ruth Rundle has announced a new album called EG2: Dowsing Voice. Set for release on May 13 via Sargent House, it serves as the sequel to her 2011 instrumental LP Electric Guitar One and will be available to stream and download exclusively through Bandcamp and on vinyl otherwise. Listen to the new track 'Imbolc Dawn Atop Ynys Wydryn. Ice Melts As the First Resplendent Rays of Spring Pour Over the Horizon' below, and scroll down to find the album cover and full tracklist.
EG2: Dowsing Voice is a collection of improvised music, with an emphasis on vocals, "by way of intuiting unseen beings and goddess forms underground, and in the water, and in the waves and the wind, and rain, and welling up from the wells… all in Wales – where I was in the winter Jan/Feb 2020," Rundle explained.
She added: "This is my weird art project. It's different, and not for everyone. There aren't traditional songs really… and it's not quite the same as EG1. there's more vocalizing- (singing but without 'lyrics' – throat singing – screaming – made up language). It's still a sequel though – I believe the heart of the series lies in the improvisational nature of the music… I'll be sharing more about the artwork here in coming weeks."
Emma Ruth Rundle released her latest album, Engine of Hell, last year. More recently, she shared the Orpheus Looking Back EP, featuring unreleased tracks from the album's sessions.
EG2: Dowsing Voice Cover Artwork: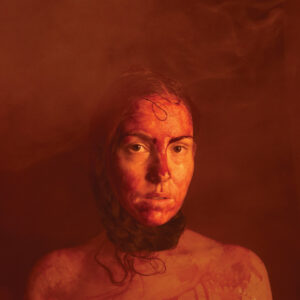 EG2: Dowsing Voice Tracklist:
1. Intro to the Underpool: The Path, The Gate, The Field, The Well
2. Keening into Ffynnon Llanllawer
3. In the Cave of The Cailleach's Death-Birth
4. Gathering around Pair Dadeni
5. Brigid Wakes To Find Her Voice Anew. The Little Flowers and Birds Show Themselves
6. Imbolc Dawn Atop Ynys Wydryn. Ice Melts as The First Resplendent Rays of Spring Pour Over The Horizon. 06:17
7. The Tempest on Trefasser
8. Don Danann Dana Danu Ana
9. Standing Stones Singing / Cellphone Towers Ringing Up To The Darkening Sky
10. In Sadness For Our Dying World (here come the Christians)