NFTs have taken over the world of luxury designer brands, with many bringing out new artworks and even video games in the belief that this medium is the future of the world wide web as we know it. In this piece, we'll look at five NFT projects made by well-established fashion brands.
Chito x Givenchy NFT
Givenchy, the French fashion house owned by LVMH, released a rare set of 15 unique NFT graphic designs in collaboration with Chito. These rare pieces haven't been selling for groundbreaking prices, typically around 3 ETH, but certainly made a positive shift for the fashion house regarding the digital age and its forward-thinking activities.

Dolce & Gabbana: DGFamily Glass Box
If you're looking to gain some exclusive access to the Dolce & Gabbana NFT universe, then this collection is for you. In partnership with UNXD, the Italian fashion house has released a unique and exciting set of boxes which give holders access to digital, physical and experiential benefits. Whilst artistically, it may not seem that thrilling, it certainly provides more value than simple art-based NFT projects without any extra benefits.
Gucci x Superplastic
SUPERGUCCI is a collaboration between Gucci and Superplastic, a series of highly-limited NFTs designed by Gucci's Creative Director Alessandro Michele and synthetic artists Janky & Guggimon. NFTs feature House codes found in the Gucci Aria collection and include an exclusive 8-inch tall white ceramic SUPERGUCCI SuperJanky sculpture, hand-crafted by Italian ceramicists.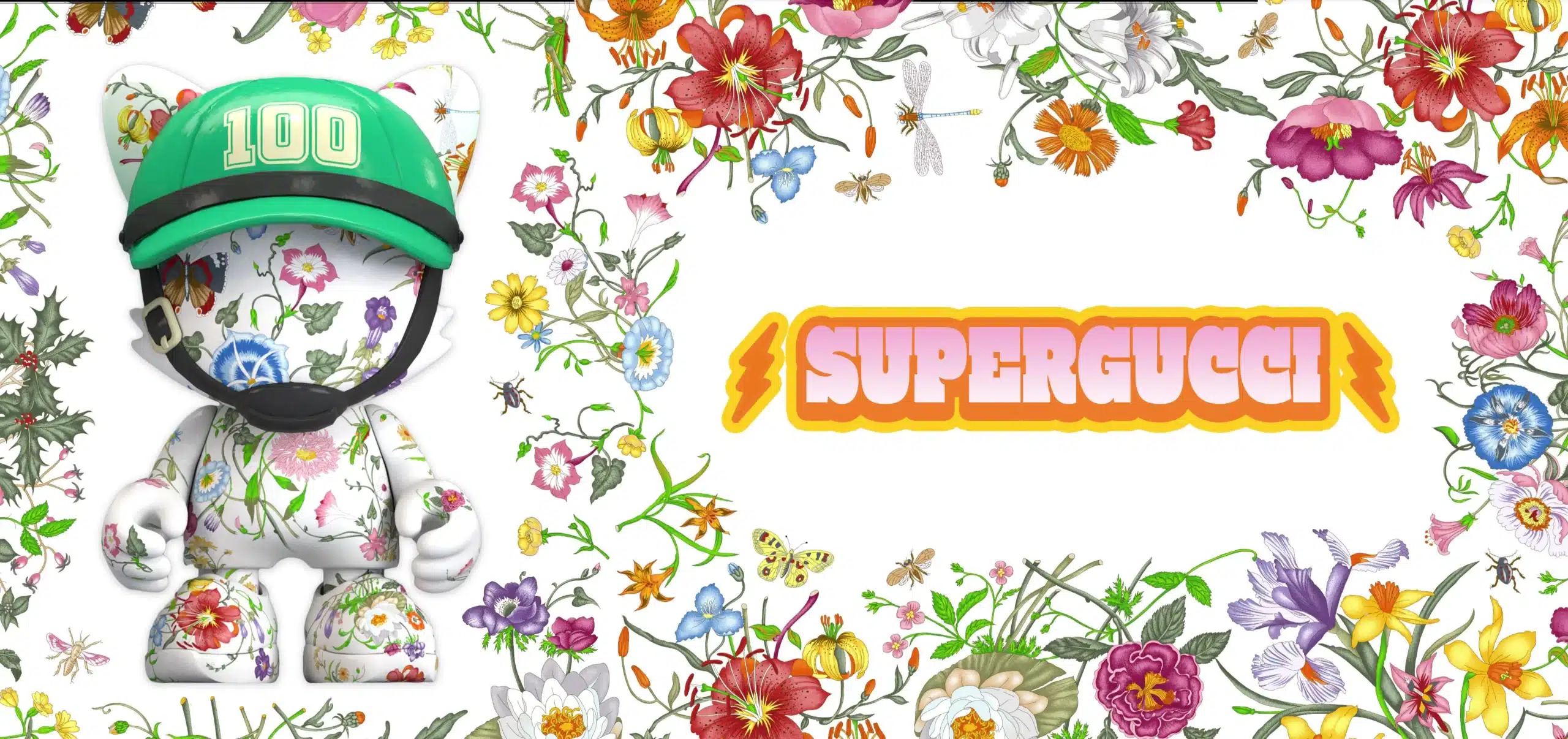 Nicholas Kirkwood x White Rabbit
Renowned shoe designer Nicholas Kirkwood unveiled an NFT collaboration with White Rabbit for the Dematerialised platform. Holders of the NFTs have many bonuses for holding the pieces, including tickets to a VIP event, chances to win a masterclass, and an opportunity to buy the boots from the official website of Nicholas Kirkwood.
KLxENDLESS
Endless, a London-based artist, created a custom purple look for this latest limited-edition NFT collectable based on the Karl Lagerfeld Ikonik likeness. Produced in a run of 500 pieces, the avatar offers exclusive access to news items and behind-the-scenes content.