Lizzie Reid has announced her second EP, Mooching, with the single 'How Do I Show My Love?'. The follow-up to 2021's Cubicle EP arrives on July 27 via sevenfoursevensix. Check it out below.
"This is another break up song but over time it has taken on new meaning from its original intention," Reid said of 'How Do I Show My Love?' in a statement. "Over the past few years life has been pretty harsh for a lot of people and when I sing this song it makes me feel how hard it has been to stay connected and express my feelings for certain people I care about. I find it hard at the best of times to communicate properly in a way that I would like but that can feel impossible when times are hard and people are forced to be apart."
Mooching will include the previously shared track 'Bible'. Check out our Artist Spotlight interview with Lizzie Reid.
Mooching EP Cover Artwork: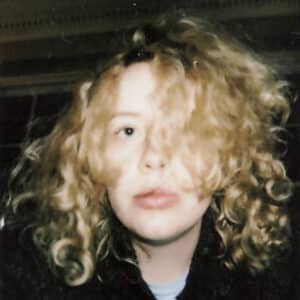 Mooching EP Tracklist: 
1. Love Of Her Life
2. Bible
3. Soda Pop Stream
4. How Do I Show My Love?
5. Warpaint