Even as the distinctive features of the format become murkier and more abstract, the EP still serves as a reliable means for new artists to find their footing and more established ones to test out new ideas. This has been the case for a while, but something felt different this year. Maybe it's the fact that an early 2021 release from Jazmine Sullivan that could be classified as an EP ended up topping many publications' year-end albums lists. Maybe it's because many artists treated EPs not as one-off releases or short experiments but pieces to an ever-expanding universe – or, depending on how you look at it, drawn-out release cycles. Regardless, the fact remains that there were plenty of EPs this year that deserve recognition – way too many for this list to be exhaustive, but every release that made it should be worth your time. Here are the 25 best EPs of 2021.
---
25. Smile Machine, Bye for Now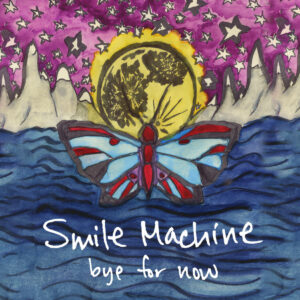 You may know Jordyn Blakely as a drummer for the likes of Stove, Bartees Strange, Maneka, Night Manager, and more, but Bye for Now, her debut release under the Smile Machine moniker, brings out her strengths as both a songwriter and multi-instrumentalist. Influenced as much by the Microphones as My Bloody Valentine, its five tracks are at once raw, dreamy, and propulsive, with waves of fuzz and scorched guitars floating over warm vocal melodies and chiming synths. Even at its most lo-fi, there's an emotional intensity to the songs that's enough to cut through the layers of noise, a chaos so overwhelming you might as well call it beautiful.
Read our interview with Smile Machine.
---
24. snow ellet, suburban indie rock star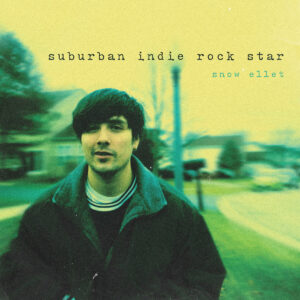 Eric Reyes probably didn't expect snow ellet would receive the kind of attention that it did when he came up with the title to their breakout EP under the moniker, suburban indie rock star  – or wryly self-aware lyrics like "Yeah, I guess I'm kinda cool/ To some, I'm genius like I always knew" – but it's no surprise his hooky yet understated songwriting resonated with fans of acts like Oso Oso and Joyce Manor. Not so much combining pop-punk and indie rock as blurring the boundaries between them, these earnest, quietly anthemic songs are defined by the way they might bring colour and warmth to an otherwise low-key moment more than any genre associations. "I'm waiting on some friends to take me home/ Black and white – my life in monochrome," Reyes sings on 'box spring'. Put this on, and it'll take on a different hue.
---
23. Samia, Scout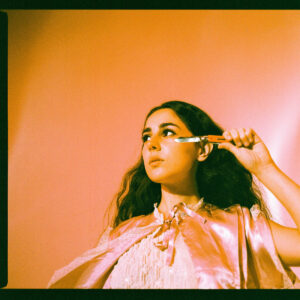 Samia opens 'Show Up', the centerpiece of her latest EP Scout, with a personal memory that reveals the passage of time, leading to a bigger revelation: "It's been a whole year/ I think that I grew up," she sings. But it's only a set-up for the gut-punch that follows: "But I still cry every time my dad hangs up/ No good intention is ever good enough/ To feel like I've done nothing wrong." With production that feels at once expansive and pensive, the follow-up to Samia's debut LP The Baby zeroes in on the overwhelming intensity of her love for others, channeling it in the form of anthemic choruses as much as lets the more difficult aspects of longing slip through the cracks. In Samia's hands, simple truths – "When somebody loves you/ They take you as you are" – become intimate confessions, their significance unraveling against a swirl of remembered moments.
---
22. heka, (a)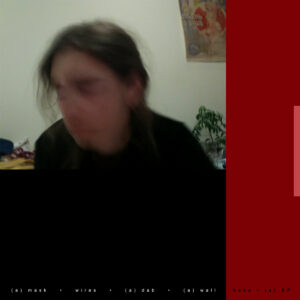 A multidisciplinary artist raised in the Italian hills who now lives in London, heka makes music that moves in liminal spaces. Francesca Brierley's latest EP under the moniker, (a), approaches genre with a similar sense of fluidity, a potent expression of what her SoundCloud bio dubs "butchered folk." She builds three-dimensional walls of sound and punctures them with effects and field recordings that trigger an emotional reaction even when they hang in the background, while her lyrics can range from abstract ("i shed all emotion and you tell me you're free") to grotesquely visceral ("i take a dab of you and lick my finger"). Muted and reverb-drenched, her vocal harmonies are often treated like another instrument, but they also imbue the songs with humanity and tension. The result is one of intoxicating beauty, a short but mesmerizing project that's tied to the promise of bigger things to come.
---
21. Holly Humberstone, The Walls Are Way Too Thin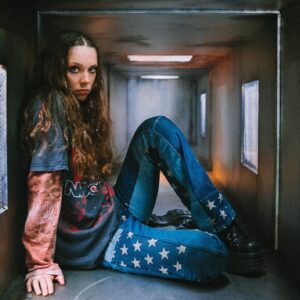 The Walls Are Way Too Thin sees Holly Humberstone continuing the trajectory that began with her debut EP, Falling Asleep At The Wheel, which landed on this list last year. Her brand of pop can be understated yet soaring, brimming with a mix of confidence and vulnerability. Given that she has become one of the most hyped artists of 2021 – recently announced as one of the support acts on Olivia Rodrigo's upcoming tour – it's heartening to see that this collection leans even more into Humberstone's penchant for restraint and experimentation, setting the focus on her introspective style of storytelling. Even if they may lack some of the immediacy of the best cuts off Falling Asleep, the songs here swell with emotion as they move through the past to capture the feeling of being lost – always in motion, but not quite present. Something's always burbling underneath the surface – that's where the growth happens, Humberstone suggests, compelling us to pay attention.
---
20. Camp Trash, Downtiming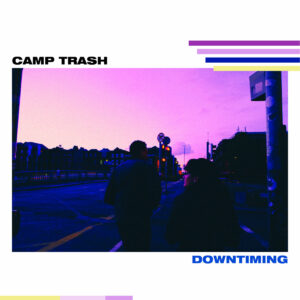 If there's one takeaway from Downtiming, it's that it doesn't take long for a Camp Trash song to lodge itself into your brain. The emo band's debut EP is packed with the kind of exuberant melodies and catchy hooks that make their particular brand of indie rock endlessly repeatable. For a certain type of music fan, their blend of styles might be familiar enough to border on nostalgia – they're the second band on this list that has repeatedly drawn comparisons to Oso Oso – but it's the delightful energy and sense of humour that shines through these four songs that makes them stand out. No amount of sunny instrumentals or witty lyrics can hide the earnest sensitivity that's baked into the music, and as you inevitably find yourself playing it over and over again, Downtiming resonates for that reason as much as anything else.
---
19. Lizzie Reid, Cubicle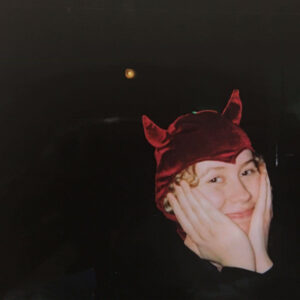 On her first EP proper, the Glasgow singer-songwriter delivers a poignant collection of songs that showcase her unique knack for storytelling and delivery. Recorded in ten days just before lockdown in March 2020 with producer Oli Barton-Wood, the tracks here are low-key and mostly lo-fi, retaining a homespun quality even when they evolve into a cathartic flurry of emotion. Lizzie Reid has described the stunning 'Always Lovely' as being about "obsessing with the idea of perfection and worth," but vulnerability seeps through every corner of the record, which sways from the stirring, string-backed chorus of 'Seamless' to the electric guitar-powered, liberating climax of 'Been Thinking About You'. Maintaining a balance between tenderness and control, the effect of Reid's songwriting is enchanting without ever losing its depth, bursting at the seams and eager to take on new shapes.
Read our interview with Lizzie Reid.
---
18. Babehoven, Nastavi, Calliope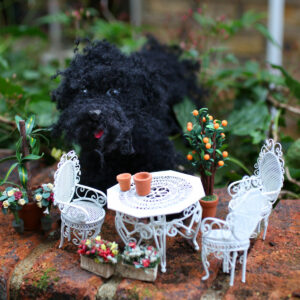 Nastavi, Calliope begins by acknowledging the kind of bleak mood we've all come to identify: "It's hard to talk about it being a bad week/ When it's been a bad week/ For a long time now." But as the 23-minute project unfolds, the personal specificity and autobiographical detail that mark Maya Bon's songwriting frame even the most relatable sentiments within the context of her own life, which only ends up amplifying its resonance. The EP is about grappling with different kinds of grief, recounting events surrounding the passing of Bon's family dog Calliope and a reunion with her long-absent father. Befitting the unresolved nature of those experiences, the short format also highlights Bon's ability to mix the mundane and the existential and allows her to expand beyond the project's bedroom pop origins. Working with her collaborator and co-producer Ryan Albert, she's come through with Babehoven's most refined and evocative compositions yet.
Read our interview with Babehoven.
---
17. ELIO, Can You Hear Me Now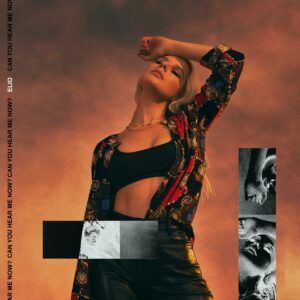 ELIO dropped her Can You Hear Me Now EP back in January, so it's a testament to the rising pop star's ear for melody that these tunes have endured all throughout the year ­– especially when it's been another year that seemed to drag on infinitely. Maybe it helps that a remix EP landed a few months later, featuring a guest appearance from ELIO's mentor Charli XCX on the new version of 'CHARGER' – but the project's strongest tracks are memorable enough to stand on their own. Here, the Canada-via-Swansea artist – real name Charlotte Grace Victoria ­– moves away from the bedroom pop leanings of her earlier work, refining her sound and exploring different facets of it, from the escapist thrill of opener 'Jackie Onassis' to the acoustic closing track 'Fabric', which features an interpolation of the infectious highlight 'hurts 2 hate somebody'. It's sharp, straightforward pop from one of the genre's most exciting new voices.
---
16. Knocked Loose, A Tear in the Fabric of Life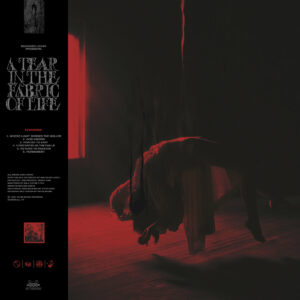 Of course one of 2021's most vital hardcore releases is titled A Tear in the Fabric of Life. Accompanied by an animated short film from Swedish filmmaker Magnus Jonsson, the conceptual EP – the Kentucky metalcore band's first release since 2019's A Different Shade of Blue – tells a devastating story of grief and loss in the aftermath of a fatal car crash, dragging the listener along as the protagonist spirals into depression and guilt. Whether you decide to pay attention to the narrative or not, it's an ambitious, dynamic, and thrilling record that conjures a sense of dread and gloom in nightmarish detail through the music alone, even when utilizing a sample of The Beach Boys' 'God Only Knows'. "Death comes home/ Light the candles just to mask the scent," frontman Bryan Barris howls on 'Return to Passion'. Heavy stuff, for sure, but as cathartic as ever.
---
15. Snarls, What About Flowers?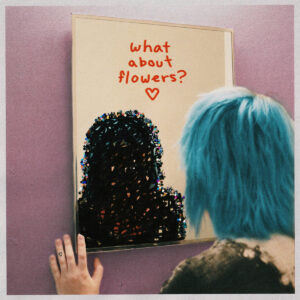 Joining forces with Death Cab For Cutie guitarist Chris Walla, Snarls decamped to Seattle to record their latest EP, What About Flowers?, which follows the Columbus band's formidable 2020 debut Burst. The collaboration, as well as the shorter format, has allowed them to zero in on the intense emotionality of the writing, finding the most potent ways of bringing it forward. If Burst saw the band refining their fusion of dream pop, shoegaze, and emo with sharper hooks and shimmering production, the new EP lights up that same spark while hinting at what they can accomplish with a more intentional focus on dynamics. They retain the crushing sincerity of previous releases while approaching their anxieties from a more mature lyrical lens, still singing in harmony like it can sweep the fear away: "I wanna make you come to life/ All the way/ So I'll never have to worry that you'll fade."
Read our interview with Snarls.
---
14. Thank You Thank You, Next to Nothing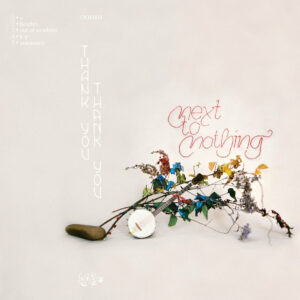 Thank You Thank You is the project of Tyler Bussey – guitarist for Strange Ranger and formerly of The World Is a Beautiful Place And I Am No Longer Afraid to Die – and his debut EP, Next to Nothing, serves as a captivating introduction to his particular take on indie music – ambitious yet subdued, introspective but open to collaboration. Members of Another Michael, Rozwell Kid, Spirit of the Beehive, and more contribute to the record, which feels like an apt distillation of Bussey's diverse influences and musical instincts, from the spare but evocative opener 'O' (which features three musicians) to the shimmering expanse of 'Autonomy' (which features ten). The lyrics may be dense and packed with meaning, but Next to Nothing draws you in with gorgeous instrumentals, tender folk melodies, and occasional spoken-word samples that make its world feel vibrant and alive.
Read our interview with Thank You Thank You.
---
13. Lowertown, The Gaping Mouth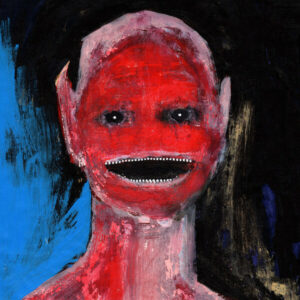 The Atlanta-based duo of 19-year-olds Olivia Osby and Avsha Weinberg, Lowertown deliver their most conceptually interesting and musically layered work on The Gaping Mouth. Recorded in London with producer Catherine Marks in the middle of lockdown, the EP finds them grappling with the uncertainty and isolation of the pandemic while still making sense of the things that have inspired their music in the past – coming-of-age, fraught friendships, feeling sad. Whether leaning towards abstraction or autobiographical detail, the songwriting is haunting and poetic, Osby nervously mumbling out the words like hushed secrets both intensely intimate and foreign. Weinberg, a classically trained multi-instrumentalist, ensures the enveloping soundscapes sink in around the same overwhelming emotions – the vocal sampling on 'Burn on My Own', the beautiful fingerpicking on the title track. Together, staring into the gaping void, they discover something both strangely familiar and all the more enticing.
Read our interview with Lowertown.
---
12. Tkay Maidza, Last Year Was Weird Vol. 3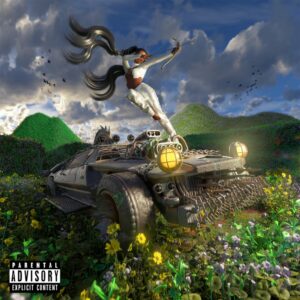 The final in a trilogy of albums – whose second installment made this list last year – Last Year Was Weird Vol. 3 is every bit as confident as the Australian rapper and songwriter's previous outings, but perhaps even more effortless. With longtime collaborator Dan Farber serving as executive producer, the EP is once again a showcase for Tkay Maidza's musical versatility as well as her explosive energy and adventurous spirit, delivering infectious hooks on tracks like the playful 'Kim', a tribute to the 2000s cartoon show Kim Possible, while maturing into a more vulnerable sound on the reflective 'Cashmere'. "Yes Lord, I been slept on," she suspects on 'High Beams', but as she asserts on 'Kim', Maidza has no intention of slowing down: "I been going hard and I ain't slept/ And they ain't even know it, I'm a threat."
---
11. Floating Room, Shima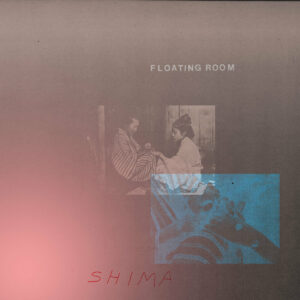 If last year's Tired and True EP could roughly be described as dream pop-punk, Shima cuts the dream and pop out of the equation – mostly. Maya Stoner's latest under the Floating Room moniker finds the Portland-based artist reconnecting with her roots in heavier music to augment some of her most direct, energetic, and potent songwriting to date. Each of the record's four tracks grapples with the weight of isolation in different ways, but they all turn the burning frustration into a source of strength and catharsis. Whether addressing her Uchinanchu heritage on the captivating 'Shimanchu' or her inner child on 'I Wrote This Song for You', Stoner sings like there's a fire inside her that can no longer be ignored.
Read our interview with Floating Room.
---
10. Anz, All Hours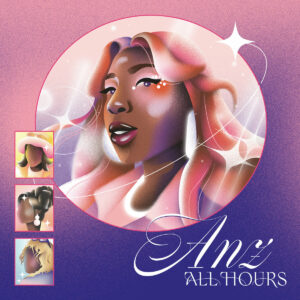 Anz has described her latest EP as "dance music for people who are up all hours" – a straightforward concept that the Manchester-based DJ and producer joyfully and ambitiously brings to life. All Hours charts the journey of a 24-hour rave marathon, setting the stage with the glistening 'Decisions (AM) Intro' and the pop-leaning R&B of 'You Could Be' before peaking with the feverish jungle of 'Last Before Lights'. Even as her most accessible and melodic project to date, the EP ­– her debut for Ninja Tune – pays tribute to a wide range of club styles and scenes from the '80s to today, seamlessly tying them together. Throughout, Anz infuses the project's bright energy with darker undertones, keeping up the momentum and hinting at bigger adventures to come.
---
9. Miss Grit, Impostor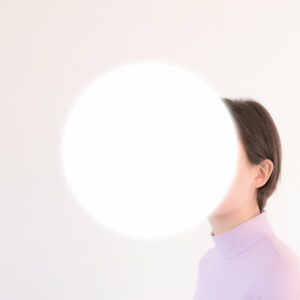 Rather than eliminating feelings of self-doubt, the positive response to Margaret Sohn's debut EP as Miss Grit made her feel like "someone who was impersonating a musician." The Brooklyn, New York-based artist tackles this gnawing sense of anxiety and fear directly on its follow-up, fueling an explosive set of songs that teem with confidence, offer catharsis, and center on her own musical identity as much as they nod to her influences. The self-produced record showcases Sohn's impressive production skills, her knack for building dynamics without divulging too many details, while also hinting at a promising future. "I have nothing to say," Sohn repeats on the standout 'Blonde', their voice slowly disintegrating. By the final track, she proves otherwise, signing off with a simple yet powerful directive: "Let me smile."
Read our interview with Miss Grit.
---
8. Mannequin Pussy, Perfect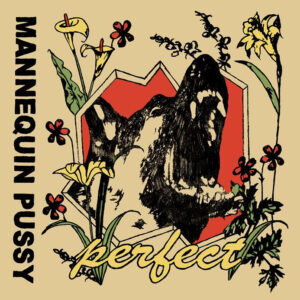 Perfect is a word you might use to describe an EP that's just good enough to keep up the momentum until the next big thing comes along. The form doesn't carry the same burden of expectation as an LP, but it's that very concept that Mannequin Pussy tear apart on their latest project, which follows their 2019 breakthrough Patience. Here, the Philadelphia band retain the fiery energy of their prior work while trying out new ideas, from the politically charged 'Pigs Is Pigs' to the striking closer 'Darling'. Mannequin Pussy's music can be complex and forceful and vulnerable all at the same time, and there's proof of that on this EP – but it also distinguishes between these disparate attitudes in a way that's nuanced and compelling, mirroring the illusion of control that punctuates the lyrics.
---
7. Elissa Mielke, Finally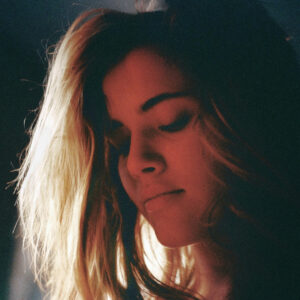 For Elissa Mielke, Finally was an opportunity to start over with a clean slate. The Canadian singer-songwriter, who previously released an EP as Mielke in 2015, spent years in an industry that tried to mold her into the kind of pop star she had no interest in becoming. On this short release, she picks four songs from her vault, stripping everything away to make space for her astounding voice and intensely emotional songwriting. These tracks may be incredibly sparse in presentation, but they contain a vastness of feeling that Mielke is more than adept at carrying, tracing it ebbs and flows as if recounting a dialogue with the self. The first three songs are breathtaking in their simplicity, but she leaves us with a hint of how her sonic universe might expand if she lets in an ocean of synths.
Read our interview with Elissa Mielke.
---
6. Francis of Delirium, Wading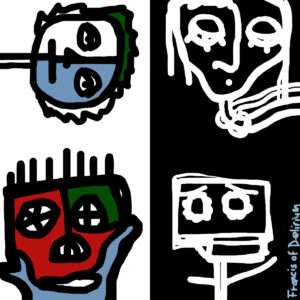 Francis of Delirium is the Luxembourg-based duo of 19-year-old singer-songwriter Jana Bahrich and drummer/producer Chris Hewett, who hails from Seattle and is several decades her senior. It's no surprise their sound spans generations of music, blending elements of grunge, emo, and bedroom pop in ways that are uniquely authentic, and sophomore EP Wading is their most layered and dynamic effort yet. Whether amplified or reduced to a whisper, Barhich's delivery is powerful in its rawness as she maps out the messiness of post-adolescence, her racing thoughts matched but never overshadowed by Hewett's rhythms. "Now we're stuck in this motion/ Sifting through the floating garbage/ And we're lost," she sings on the opener 'Lakes'. Even if moments of clarity don't last for much, a feeling of catharsis lingers long after the music's over.
Read our interview with Francis of Delirium.
---
5. Kero Kero Bonito, Civilization II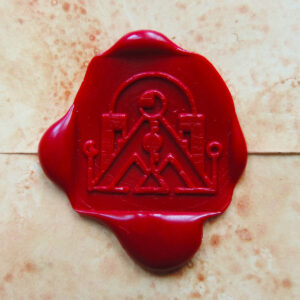 Like its predecessor, 2019's Civilization I, the latest EP from Kero Kero Bonito might only be three tracks long, but it finds the London-based trio at their most ambitious and infectious. Meant to represent past, present, and future, these songs were made using entirely analog hardware, adding another layer to the band's ambiguous mythology of time. Marked by a newfound warmth to complement their endearing self-awareness, KKB keep things engaging throughout: 'The Princess and the Clock' recounts the tale of a princess imprisoned at the top of a tower, but it's also one of their catchiest songs to date; '21/04/20' peers through the mundanity of lockdown without prompting you to skip it; and in a subtle twist, 'Well Rested' is a seven-minute synth-funk odyssey that drives the overarching theme home: "We have survived a hundred apocalypses/ Doomsday hasn't come yet/ You can not stop civilization."
---
4. Hey, ily!, Internet Breath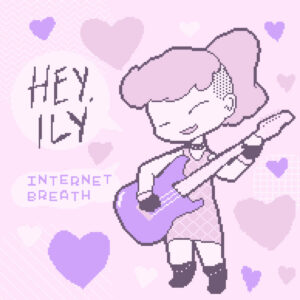 In case you looked at the cover and have already dismissed this as not your kind of thing, let me run you through the pitch: Hey, ily! – the project of Caleb Haynes, who is now a member of Home Is Where's live band – make the kind of music that quickly became associated with the fifth wave emo movement, pushing the boundaries of genre by combining elements of Nintendocore, power-pop, lo-fi bedroom pop, shoegaze, and – what's that? You've never heard of the terms "fifth wave emo" or "Nintendocore" and it honestly all sounds a bit much? Look, I'll put it this way: the songs on Internet Breath are bouncy, melodic, and ridiculously catchy, and Haynes manages to pull off the mix of styles in a way that's both seamless and exhilarating. Still not convinced? Well, on a couple of occasions, it even sounds like you could study/relax to it.
Read our interview with Hey, ily!.
---
3. Yves Tumor, The Asymptotical World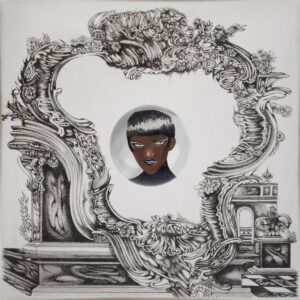 The surprise release of The Asymptotical World ahead of Yves Tumor's 2022 tour felt perfectly timed: boasting some of their most direct and satisfying songs, the EP finds the artist fully leaning into the role of a spectacular and daunting bandleader. Of course, there's still ample proof of Tumor's musical adaptability, even on a brief EP clocking in at 18 minutes. Picking up the threads of last year's Heaven to a Tortured Mind, The Asymptotical World anchors in a similarly kaleidoscopic sound, melding goth rock, cosmic soul, and trip-hop as Tumor inhabits a range of different characters. Throughout the EP, the shape of love becomes distorted in the same way that Tumor mutates familiar sounds into something both alien and alluring, proving that they're still more than capable of tearing through the façade.
---
2. Jazmine Sullivan, Heaux Tales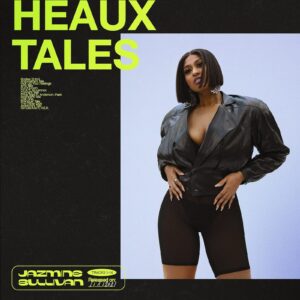 Maybe Jazmine Sullivan's first release in six years is too ambitious and rare of an achievement to be classified as an EP. This has more to do with impact than any technical distinctions: The singer-songwriter initially called it an EP, but in an interview with Essence halfway through the year, she said she feels that "now it's more of a project or an album, just based on the effect it's having on women." This somehow makes sense – it's a project whose resonance has only grown since its release in January. Whatever you want to call it, Heaux  Tales is something of a revelation: more thrilling and complex than most records twice its length, the project weaves some of the singer's most efficient and powerful songs around spoken word vignettes from different women that touch on themes of self-worth, power dynamics, and sex, straddling the line between the desire for independence and, well, desire more broadly. The concise framework works in Sullivan's favour, allowing her to showcase her astounding vocals and bold, vulnerable lyricism – but mostly, she uses the space to let the stories speak for themselves, filling in the details and creating a sense of community worth holding onto.
---
1. Ethel Cain, Inbred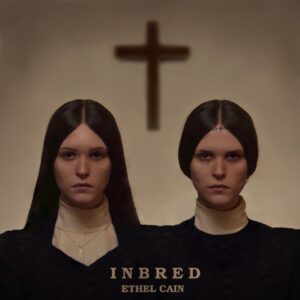 Hayden Anhedönia has only just started unraveling the mythology surrounding Ethel Cain. But on the Florida singer-songwriter's latest EP, Inbred, the character she's envisioned – "Southern preacher's wife, man-eater, cult leader, freaky bitch" – already comes startlingly to life: like a Lana Del Rey whose desperate yearning reaches far beyond old Hollywood glamour or a gothic star who's a bit too well-versed in the deserted iconography of Tumblr, Cain rips through the murky façade of violence, emptiness, and religion to reveal the very real trauma, beauty, and desire that lurk and mingle underneath. The songwriting is bolder and more ambitious than on previous releases, most evident in the sprawling eight-minute centrepiece 'God's Country', which finds some amount of hope in treading the weary path: "The road is longer than it is hard/ With no one to guide you/ No best foot forward to sway the odds/ Just a voice inside you." We'll have to wait for the two-and-a-half-hours long LP that Ethel Cain has promised to get the full story, but if we're to take her word for it, sweet mother of God, it's bound to be epic ­– and Inbred is enough to make you faithful.