Loraine James has announced a new album, Building Something Beautiful For Me, which pays homage to the American composer Julius Eastman by reimagining and responding to his works. It's set for release on October 7 via Phantom Limb. Listen to lead single 'Maybe If I (Stay On It)', which reinterprets Eastman's 'Stay On It', below.
Building Something Beautiful For Me began in the summer of 2021, when the UK label provided James with a drive of Eastman originals (courtesy of Gerry Eastman), Renee Levine-Packer and Mary Jane Leach's 2015 biography Gay Guerilla, and transcribed MIDI stems from Phantom Limb founder and A&R James Vella. James then crafted the album by employing samples, motifs, and imagery from Eastman's catalog.
Loraine James issued her third album, Reflection, in 2021 through Hyperdub. More recently, she put out a self-titled debut record under the Whatever the Weather moniker via Ghostly International.
Building Something Beautiful For Me Cover Artwork: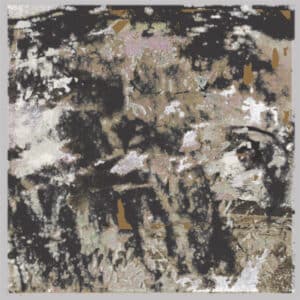 Building Something Beautiful For Me Tracklist:
1. Maybe If I (Stay On It)
2. The Perception of Me (Crazy Nigger)
3. Choose To Be Gay (Femenine)
4. Building Something Beautiful For Me
5. Enfield, Always
6. My Take
7. Black Excellence (Stay On It)
8. What Now (Prelude To The Holy Presence Of Joan D'Arc)