Los Angeles composer claire rousay has surprise-released a new album, wouldn't have to hurt, via her own American Dreams Records imprint Mended Dreams. The title track is streaming publicly today, while the other two songs are only available upon purchase. Listen to 'wouldn't have to hurt' below and buy the album here.
All proceeds from wouldn't have to hurt will go towards The Trevor Project, the world's largest suicide prevention and mental health organization for LGBTQ young people. According to press materials, "it's rousay's effort to give back to resources that have helped her in the past."
The album's title track samples YouTuber Madison Van Dine talking about mental health. Another one of its tracks, 'beth', reinterprets the Biblical story of Lazarus of Bethany. "This account refers to a restoration to life or some sort of 'saving,'" rousay explained, "and while I am no longer religious, this story stays with me and maintains a different – but important – application to life." The record also features guest piano and strings from Theodore Cale Schafer.
Earlier this year, rousay released her album everything perfect is already here as well as Never Stop Texting Me, a collaborative LP with more eaze. More recently, she contributed to American Dreams' ambient compilation The Deep Drift You Will Find The Most Serene Of Lullabies.
wouldn't have to hurt Cover Artwork: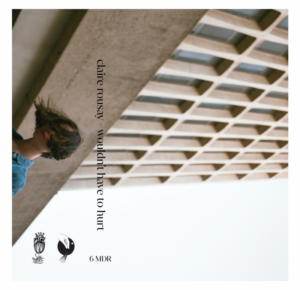 wouldn't have to hurt Tracklist:
1. beth
2. soft as i can
3. wouldn't have to hurt