In this segment, we showcase the most notable albums out each week. Here are the albums out on February 11, 2022:
---
Big Thief, Dragon New Warm Mountain I Believe In You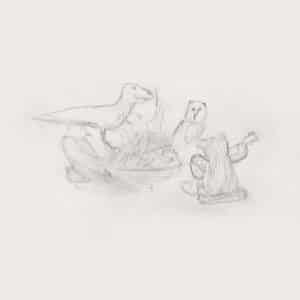 Big Thief have released their new double album, Dragon New Warm Mountain I Believe In You, via 4AD. The band previewed the 20-track LP with seven singles, including 'Simulation Swarm', 'Time Escaping', 'Little Things', 'Change', 'Certainty', 'No Reason', and 'Spud Infinity'. Adrianne Lenker, Max Oleartchik, Buck Meek, and James Krivchenia recorded it in four different locations, working with Sam Evian in Upstate New York, Shawn Everett in Topanga Canyon, Dom Monks in the Rocky Mountains, and Scott McMicken in Tucson, Arizona. "One of the things that bonds us together as a band is pure magic," Lenker said in a statement. "I think we all have the same guide and none of us have ever spoken what it is because we couldn't name it, but somehow, we are all going for the same thing, and when we hit it… we all know it's it, but none of us to this day, or maybe ever, will be able to articulate in words what the 'it' is. Something about it is magic to me."
---
Spoon, Lucifer on the Sofa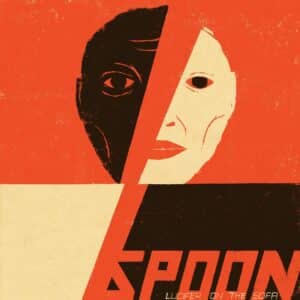 Spoon have returned with their tenth studio album, Lucifer on the Sofa, which is out now via Matador. The follow-up to 2017's Hot Thoughts was co-produced by Spoon and Mark Rankin (Adele, Queens of the Stone Age) and includes contributions from Dave Fridmann and Justin Raisen. In press materials, frontman Britt Daniel described the new LP as "the sound of classic rock as written by a guy who never did get Eric Clapton." Lucifer on the Sofa was preceded by the singles 'The Hardest Cut' and 'Wild', and 'My Babe'.
---
Empath, Visitor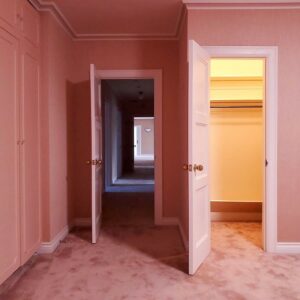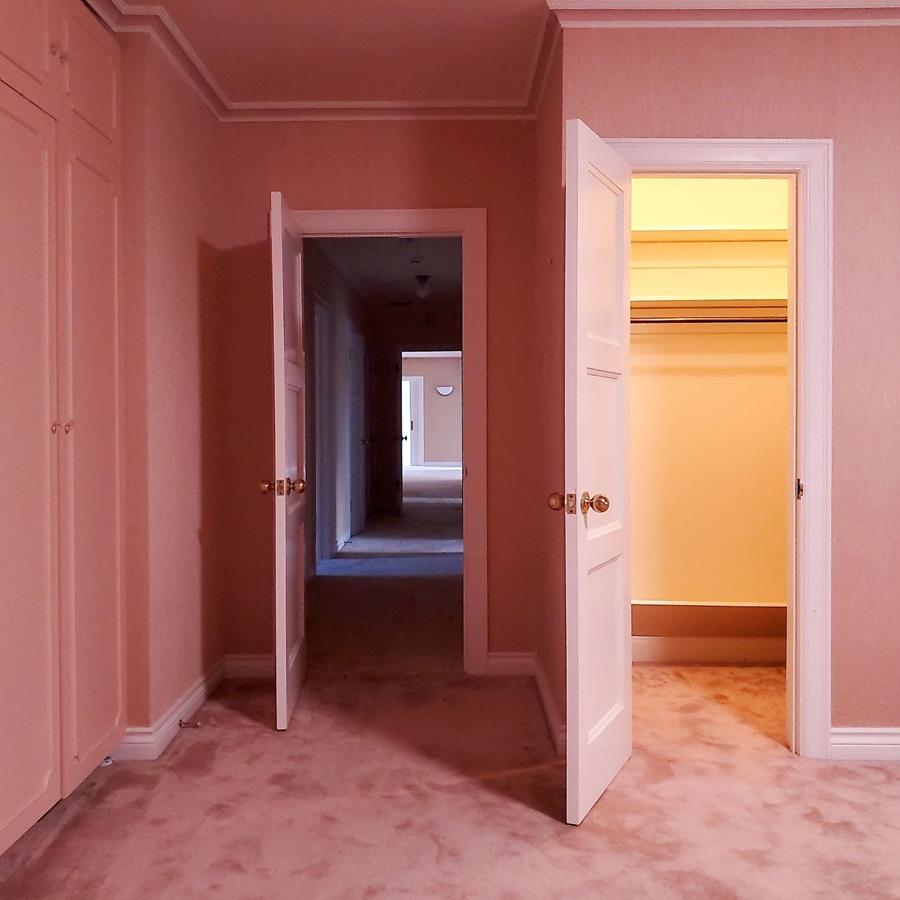 Empath's sophomore full-length, Visitor, has arrived via Fat Possum. Following the Philadelphia quartet's 2019 debut Active Listening: Night on Earth, the album includes the previously released tracks 'Born 100 Times', 'Diamond Eyelids', 'Passing Stranger', and 'Elvis Comeback Special' and was recorded with producer Jake Portrait (of Unknown Mortal Orchestra), making it the first time they've worked together in a formal studio. Reflecting on the album's cover art, photographed by Andrew Emond, singer Catherine Elicson said: "The spaces look lived in and altered by humans but no humans are present. The songs are similar in the sense that they talk about the 'space' between people. They're not about specific people per se, but they illustrate the feelings people leave between each other, these subjective experiences. You can think of Visitor as a soundtrack to the memories and feelings that remain in places people have left behind." Read our Artist Spotlight interview with Empath.
---
Shamir, Heterosexuality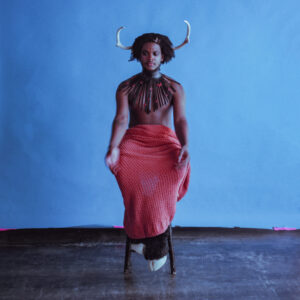 Shamir has put out his latest LP, Heterosexuality, via AntiFragile Music. The follow-up to Shamir's 2020 self-titled record features the previously unveiled singles 'Gay Agenda', 'Cisgender', and 'Reproductive', and was produced by Hollow Comet (aka Strange Ranger's Isaac Eiger). "His sound was something that honestly I was dreaming up in my head," Shamir said in a statement. "But couldn't find someone who could do it, nor could I do it myself. When I finally heard his work, I just thought… what the fuck, I finally found it." Commenting on the album's themes, he added: "I think this album is me finally acknowledging my trauma. Everyone knows I've been through so much shit and I kind of just rammed through, without really acknowledging the actual trauma that I do feel on almost a daily basis."
---
claire rousay & more eaze, Never Stop Texting Me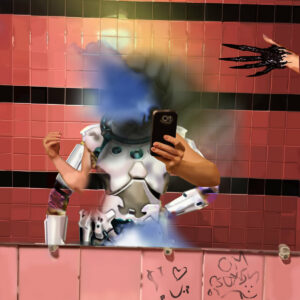 claire rousay and more eaze have today issued their new album, Never Stop Texting Me, via Orange Milk. It follows two projects the artists collaborated on last year – their joint album an afternoon whine and rousay's sometimes i feel like i have no friends – and includes contributions from Bloodzboi and How to Dress Well. According to the album's press bio, "Mari and Claire share an equal amount of duties on the record, rendering it a pure representation of their collaborative work. The appeal of this record is the assertive pop blending w Robert Ashley like moments which simultaneously satiates the desire to hear structure and the abstract." The duo shared a pair of tracks, 'same' and 'hands', ahead of the release.
---
Eddie Vedder, Earthling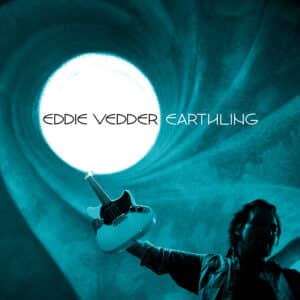 Pearl Jam leader Eddie Vedder has a new solo album out today called Earthling. Released via Seattle Surf/Republic, it marks his first solo effort in 11 years, following 2011's Ukulele Songs. The album features guest appearances from Stevie Wonder, Ringo Starr, and Elton John, as well as contributions from Red Hot Chili Peppers drummer Chad Smith, former RHCP guitarist Josh Klinghoffer, co-producer Andrew Watt on guitars, Pino Palladino on bass, and Glen Hansard on guitars and backing vocals. The singles 'Long Way', 'The Haves', and 'Brother the Cloud' preceded the record.
---
Dropper, Don't Talk to Me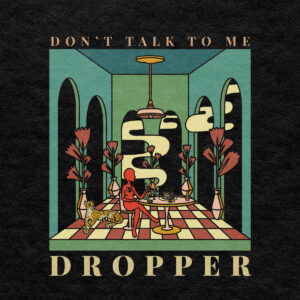 Don't Talk to Me is the debut album by Dropper, the Brooklyn-based outfit led by multi-instrumentalist Andrea Scanniello alongside longtime collaborators Jono Bernstein, Yukary Morishima, and Larry Scanniello. Out today via the band's own Dirt Dog label, the album was produced by Andrija Tokic at Nashville's Bomb Shelter studio and mastered by engineer Heba Kadry. According to a press release, Dropper make music for: "People who have worked in the service industry too long and become curmudgeons at the ripe old age of 26. People who are lonely yet want to be left alone. People who drink because they are sad but also sad because they drink. Bisexuals with crumbs in their bed. Optimistic pessimists. Those with seasonal allergies. But overwhelmingly for people who, in lieu of being crushed by the eternal weight of existence, choose to scream internally with a smile upon their face."
---
Andy Bell, Flicker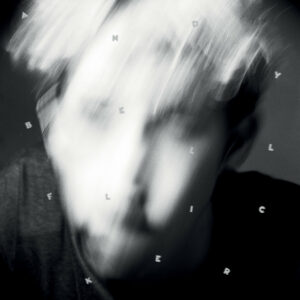 Ride's Andy Bell has released a new solo album, Flicker, via Sonic Cathedral. The 18-track LP marks the guitarist and songwriter's first solo release since 2020's The View From Halfway Down Talking. Talking about the new record in a statement, Bell explained: "When I think about Flicker, I see it as closure. Most literally, on a half-finished project from over six years ago, but also on a much bigger timescale. Some of these songs date back to the '90s and the cognitive dissonance of writing brand new lyrics over songs that are 20-plus years old makes it feel like it is, almost literally, me exchanging ideas with my younger self."
---
alt-J, The Dream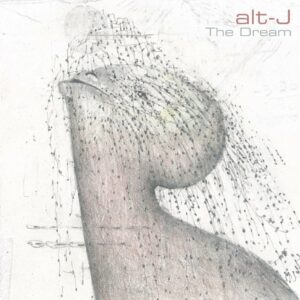 alt-J are back with their fourth album, The Dream, which is out now via Canvasback/Infectious Music. The 12-track effort follows 2017's Relaxer and was previewed with the singles 'Hard Drive Gold', 'U&ME', 'Get Better', and 'The Actor'. "If there was ever going to be a world event that made us finally write a song about real life, it would be the pandemic," lead vocalist and guitarist Joe Newman said in an interview with NME. "But crucially, I feel like we're relaxing into accepting the fact that we can actually write songs about the real world, and we're now allowing ourselves to go there. If people are still listening to our music in 30 years time, I'd love for them to think, 'Alt-J did something really special on their fourth album. They really brought themselves into it.'"
---
Other albums out today:
Sea Power, Everything Was Forever; Raveena, Asha's Awakening; Lady Pills, What I Want; Trentemøller, Memoria; Mary J. Blige, Good Morning Gorgeous; Adam Miller, Gateway; Cult of Luna, The Long Road North; Joywave, Cleanse; Frank Turner; FTHC; Foxes, The Kick; The Cactus Blossoms, One Day.