Melbourne-based songwriter, Gena Rose Bruce has announced her second album, Deep Is the Way, which is due for release on January 27, 2023 via Dot Dash/Remote Control Records. The follow-up to her 2019's Can't Make You Love Me sees her once again working with producer Tim Harvey. The album is led by the title track, which, like previous offering 'Foolishly in Love', was co-written by and also features Bill Callahan. Check out its Alex Badham-directed video below.
"Working with Bill was very poetic and brought a feeling of nostalgia," Bruce said in a press release. "We have only ever had written correspondence, sending lyrics back and forth to each other, with sometimes weeks in between responses, just analysing lyrics, there was no small talk, just keeping it about what's important – the music."
"I think it can sometimes be overwhelming trying to find your place or 'your thing' in life," Bruce added. "This song really is a dedication for those people who may be slower in finding themselves, who like to dream, think deeply and take their time to make decisions, for them to appreciate and honour their thoughtful process. Not everyone has to keep up with this unachievably fast and competitive world."
Commenting on the video, Alex Badham said:
I totally fell in love with this song, having had some clichéd romantic moments listening to it whilst wandering the rainy streets of Berlin. I wanted to incorporate some of the seedy city vibe in the video. I had lots of travel going on and Gena had the idea of utilising this opportunity to make a slow and dreamy collection of empty spaces.
I was lucky enough to visit some interesting and varied places over this period, Tenerife particularly has some amazing spots in such a tiny land mass – lush forests, black beaches and volcanic moonscapes.
I also went into quite a few Berlin bars, asking on the spot if I could get a shot (with my camera) and a shot (of booze) and accidentally got a little shitfaced at times, oops. I'm pleasantly surprised by how emotionally moving it turned out, given how simple it is – a fairly straightforward concept about escaping the city and exploring the world outside.
Deep Is the Way Cover Artwork: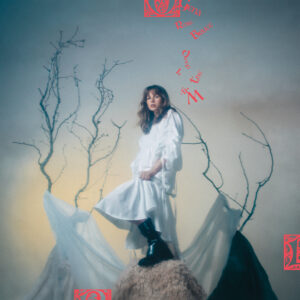 Deep Is the Way Cover Artwork:
1. Future
2. Destroy Myself
3. Foolishly In Love
4. Harsh Light
5. Misery And Misfortune
6. Deep Is The Way
7. Morning Stars
8. I'd Rather Be A Dreamer
9. Love
10. I'm Not Made To Love Only You
11. Captive