In this segment, we showcase the most notable albums out each week. Here are the albums out on November 25, 2022:
---
Stormzy, This Is What I Mean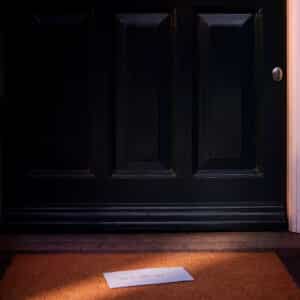 Stormzy is back with his third album, This Is What I Mean. The follow-up to 2019's Heavy Is the Head was executive produced by British producer PRGRSHN and features guest appearances from Sampha, Jacob Collier, Debbie, and more. "When you hear about music camps they always sound intense and sombre," Stormzy said in a statement. "People saying: 'We need to make an album.' 'We need to make some hit records.' But this felt beautifully free. We're all musicians but we weren't always doing music. Some days we played football or walked around taking pictures. And the bi-product to that was very beautiful music. Because when you marry that ethos with world class musicians and the best producers, writers and artists in the world, and we're in one space, that's a recipe for something that no one can really imagine. You can't even calculate what that's going to come up with. And it came up with a big chunk of this album."
---
Fievel Is Glaque, Flaming Swords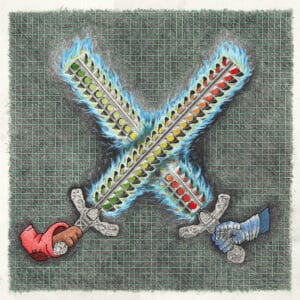 Fievel Is Glauque, the rotating international ensemble helmed by New York-based pianist Zach Phillips and French-Belgian singer Ma Clément, have released their studio debut. While last year's compilation God's Trashmen Sent to Right the Mess was primarily composed by Phillips, Flamings Swords sees him and Clément working together as a composing duo. "Musically, Ma directed melodic impetus and I directed harmonic and rhythmic framing," Phillips explained in a statement. "Lyrically, we fought and embraced our initial impulses alternatingly; above all, we tried to trust and document the psychodynamics of the process itself rather than attempting to express concrete, prefab emotional or intellectual messaging. This approach to writing is intended to promote poetry while avoiding alibis and the hall-of-mirrors reproduction of excessive self-identification."
---
SpiritWorld, Deathwestern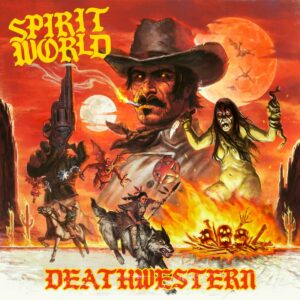 SpiritWorld have released their sophomore album, Deathwestern, via Century Media Records. Following their 2020 debut Pagan Rhythms, the new LP sees the Las Vegas metallic hardcore outfit reuniting with producer Sam Pura. "I started writing our new album right when I finished Pagan Rhythms," bandleader Stu Folsom said in press materials. "At that point, I had been playing guitar everyday for about a year and it was – no joke – the highlight of my days. Just banger riff after banger riff jumping out of the Viper Blood Tele. It took six months to get four songs together that I thought could stand up to Pagan. Then I knew I had another full length."
---
Elder, Innate Passage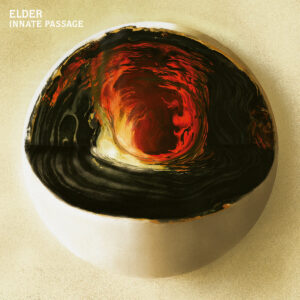 Elder have dropped their latest album, Innate Passage, via Stickman Records. The progressive/heavy rock quartet, which is now mostly based in Berlin, recorded the follow-up to 2020's Omens at Cloud Hill Studios in Hamburg. "This record channels the surreal world we live in from a fantastical point of view, not super-literally, and how we as humans processed that; everyone on their own passage through time and space and whatever version of reality they chose for themselves," founder Nick DiSalvio explained in a statement. "The phrase 'Innate Passage' appeared to me when writing the record. Passage and transition are necessary in the human condition, and this process is intrinsic to us. All the growth and introspection we underwent in the past few years totally made this apparent to me more so than any other experiences in life so far."
---
Other albums out today:
Ingredient
,
Ingredient
;
Marcus Paquin
,
Our Love
;
Nightshift
,
Made of the Earth
;
Andrew Wasylyk
,
Hearing the Water Before Seeing the Falls
;
High Command
,
Eclipse of the Dual Moons
;
s ​t ​a ​r ​g ​a ​z ​e
,
One
;
Waajeed
,
Memoirs of Hi-Tech Jazz
;
Lykotonon
,
Promethean Pathology
;
Noémi Büchi
,
Matter
;
Jamie Beale
,
Hello Nimbus
;
George Issadikis
,
Navigating the Kali Yuga vol 1
;
Roy Montgomery
,
Camera Melancholia
;
Mike Gangloff
,
Evening Measures
;
Property
,
Water Temple
;
Flight Coda
,
a window at night the 27th
.