In this segment, we showcase the most notable albums out each week. Here are the albums out on December 16, 2022:
---
Ab-Soul, Herbert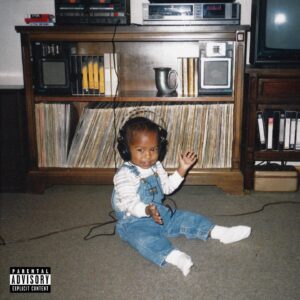 Top Dawg Entertainment rapper Ab-Soul has dropped a new album called Herbert. Following 2016's Do What Thou Wilt., which featured Schoolboy Q, Mac Miller, Punch, SZA, and more, the new LP boats guest spots from Joey Badass, Big Sean, Jhené Aiko, Russ, Fresh, Ambré, ALEMEDA, SiR, Punch, Zacari, and Lance Skiiiwalker, as well as production by DJ Premier, Sounwave, James Blake, Hit-Boy, Boi-1da, and DJ Dahi, among others. "We're all going through things, all of us," Soul told Rolling Stone. "Me sharing my testimony—if it doesn't help, it might let you know you're not the only one going through it. That's what ultimately gives me the courage to put it out there."
---
thanks for coming, You Haven't Missed Much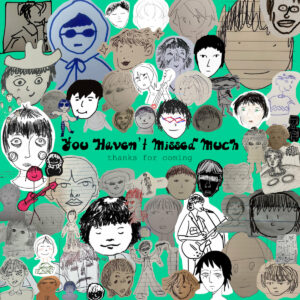 You Haven't Missed Much is a new compilation by thanks for coming, the project of Water From Your Eyes' Rachel Brown. Following January's rachel jr., the album spans 14 tracks and features arrangements and performances by Nate Amos, Charlie Dore-Young, Mike Kolb, Lily Konigsberg, and Linda Sherman. In a statement about its first single, 'Plagiarizer', Brown said: "This song is just summing up my existence as a vaguely Catholic songwriter who is always in the middle of making a mistake. Honestly, I feel like all the best songs have already been written and I'm just showing up late to the party because I have no other way to express my inner emotional world, which is unfortunately quite mundane and mostly revolves around falling in and out of love too quickly and my consistently losing battle against my insecurities and self-doubt."
---
claire rousay & Jacob Wick, anything you can do…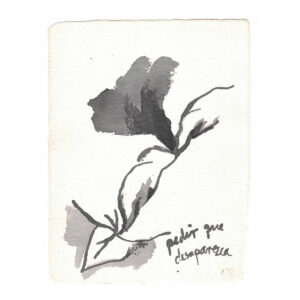 claire rousay and Jacob Wick have collaborated on a new record titled anything you can do… Recorded in rousay's house in San Antonio in June 2021 after the duo met in 2017, the album is comprised of two tracks, each clocking in at around 20 minutes: 'but please don't' and 'anything you say (i can say softer)'. Wick said in press materials: "We play trashy music I think. Improvised music, free jazz, whatever, is usually very serious. Very abstract expressionism. Lots of free jazz musicians still love to visit Jackson Pollock at the MoMA in New York and make a post to Instagram. I don't think that's what we're after. We're more into being sad, being funny, being frustrated, being sentimental. People used to go to jazz shows and get drunk, cry, dance, fuck. They still should. Not that we're playing jazz (maybe I am)."
---
claire rousay & Anne-F Jacques, a very busy social life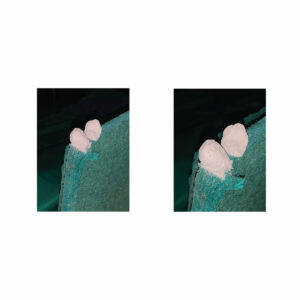 claire rousay has another collaborative album out today via her American Dreams imprint Mended Dreams. a very busy social life finds the Los Angeles experimental musician teaming up with Canadian sound artist Anne-F Jacques. Spanning four tracks, the record was mastered by Andrew Weathers and features cover art by Joanni Grenier. It's the latest in a series of collaborative projects rousay has put out this year, following a crying poem with more eaze and Bloodz Boi, Sunset Poem with Circuit des Yeux, and February's Never Stop Texting Me.
---
Other albums out today:
Your Old Droog, YOD Presents: The Shining; León Cordero, Jueves; The Alchemist, The Alchemist Sandwich; Circa Survive, Two Dreams; Jacquees, Sincerely, For You; Young Dolph, Paper Route Frank; Mimi Barks, DEADGIRL.