Fireworks have returned with Higher Lonely Power, their first album in nine years. Surprise-released today (January 1) via the band's own Funeral Plant Collective, the LP follows 2014's Oh, Common Life as well as their 2019 comeback single 'Demitasse', which does not appear on the record. Stream it below.
"We appreciate the opportunity to create together and continued to do so during our hiatus, regardless of name and outlet," guitarist Chris Mojan said in a press release. "Higher Lonely Power gave us the chance to be selfish and self expressive, without the pressure or expectation that comes from playing in a band. We just needed to work through some personal things first, good and bad."
"What was very important to us was to make a record that represents us as a collective and our own influences coming together, as opposed to what an audience wants to hear, or what Fireworks 'sounds like'," bassist Kyle O'Neil added. "I feel like a lot of bands fall into the trap of, 'Okay, we're gonna make an album after so long – we need to make it sound like us.' We just didn't care."
Higher Lonely Power Cover Artwork: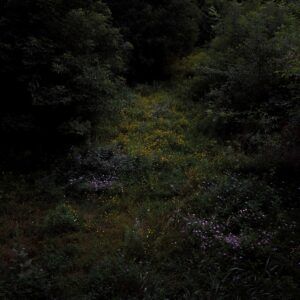 Higher Lonely Power Tracklist:
1. God Approved Insurance Plan
2. I Want To Start A Religion With You
3. Goodnight Tomb
4. Megachurch
5. Funeral Plant
6. Jerking Off The Sky
7. Machines Kept You Alive
8. Blood In The Milk
9. Veins In David's Hand
10. Estate Sale
11. Woods II
12. How Did It Used To Be So Easy?