50. Monster (Hirokazu Kore-eda)
Release Date: TBD
Directly after the disappointing Broker, Hirokazu Kore-eda's back with a new movie. No plot details are released, but the title suggests the possibility of Kore-eda working outside the family drama genre he's become largely inseparable from.
---
49. The Perfumed Hill (Abderrahmane Sissako)
Release Date: TBD
Malian filmmaker Abderrahmane Sissako returns with his first movie in a decade. The film follows a woman who breaks her engagement, and leaves the Ivory Coast for China. Sissako's last film, Timbuktu, was his most formally accessible movie to-date. I'm curious how the past ten years have changed his filmmaking.
---
48. Music (Angela Schanelec)
Release Date: TBD
Berlin School filmmaker Angela Schanelec is back with her first movie since the lovely I Was at Home, But….  I'm drawn to the film's strange, elliptical melodrama of a plot summary: "A boy who grows up with his step-parents in Greece and who, at the age of 20, unwittingly murders his father. While serving his sentence, he falls in love and has a child with a woman who works in the prison. They are both unaware of the fact that she is his biological mother. Twenty years later, he lives in London with his daughter and is beginning to lose his eyesight."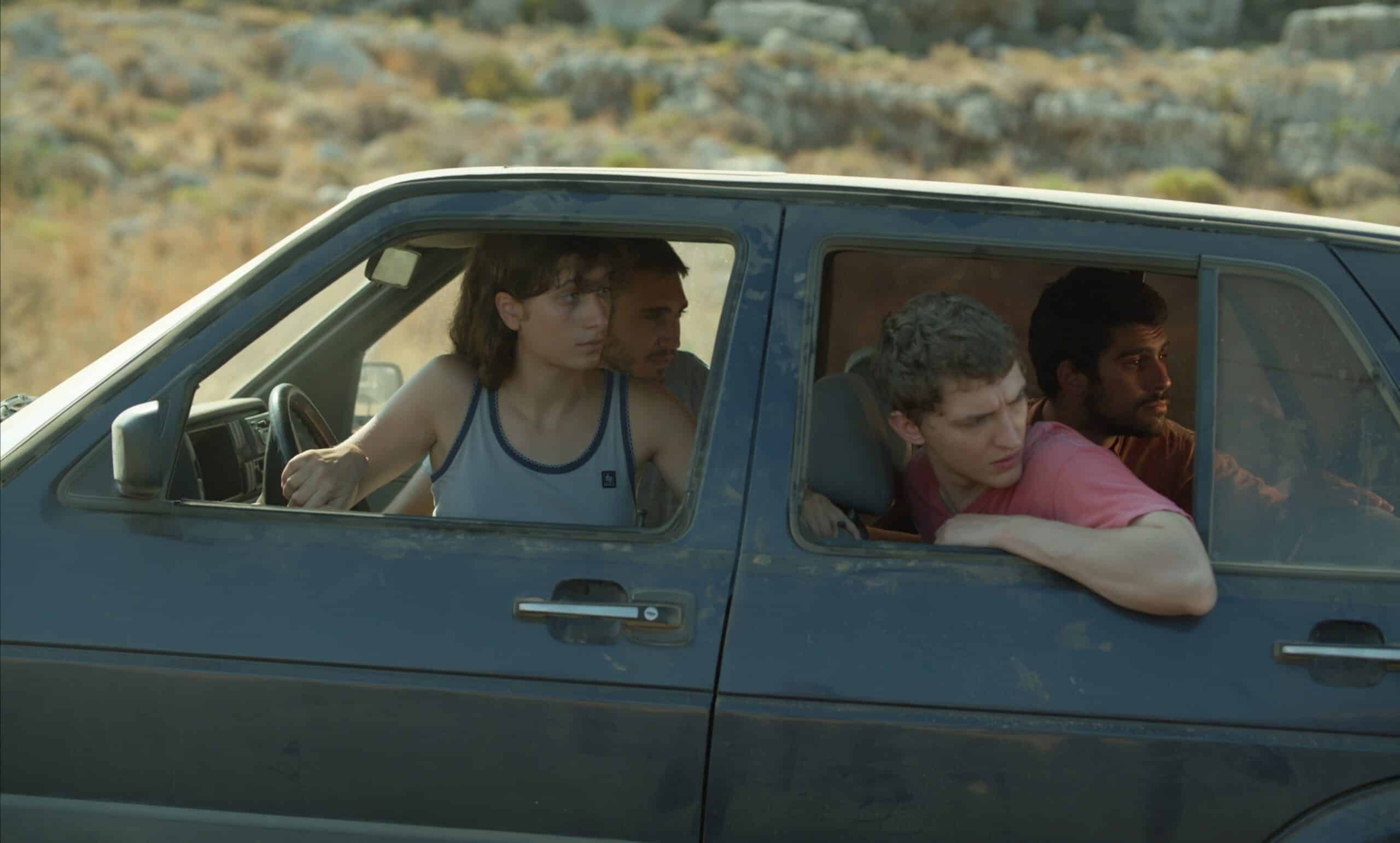 ---
47. May December (Todd Haynes)
Release Date: TBD
Todd Haynes is hard to pin down. After a career-high with Carol, he completely misfired with Wonderstruck, and then followed-up with Dark Waters: his safest, most prestige-friendly work to-date. May December, a movie about tabloids, actress, and domestic drama, seems a return to his prime zone: Douglas Sirk homages.
---
46. John Wick: Chapter 4 (Chad Stahelski)
Release Date: March 24, 2023
While the third installation in Keanu Reeves' increasingly outrageous chronicle of a tirelessly hunted assassin was too content to follow the footsteps of its past successes, hopefully the latest will rebound. This one offers more intercontinental action sequences and a cast of assassins including action star alums Donnie Yen and Scott Adkins.
---
45. Fallen Leaves (Aki Kaurismäki)
Release Date: TBD
So much for retirement. Finnish auteur Aki Kaurismäki's departure was almost Soderbergh-levels of short-lived. Now, he's back with a new tragicomedy, likely to premiere at either Berlin or Cannes this year.
---
44. L'Empire (Bruno Dumont)
Release Date: TBD
Supposedly, French l'enfant terrible-turned-oddball filmmaker Bruno Dumont's latest follows knights from outer space who invade the Opal Coast in France. From the description, it seems Bruno Dumont's recent turn to comedy hasn't been exhausted. Dumont's early films were miserabilist dramas, earning (reductive) comparisons to Lars von Trier. His latest films are quirkier comedies, though not entirely devoid of the anger which propelled his first movies.
---
43. The Iron Claw (Sean Durkin)
Release Date: TBD
Following-up his excellent gothic drama The Nest—a haunted house movie about the spectre of a pathetic patriarch and Thatcherism, rather than supernatural ghosts—Sean Durkin's made a movie about the rise and fall of the 1960s Von Erich wrestling family. Set pictures of an egregious coiffed and absurdly hulking Zac Efron have already circulated the web. With The Nest, Durkin proved himself a master of pathos. He seems well-equipped for the Von Erichs.
---
42. Magic Mike's Last Dance (Steven Soderbergh)
Release Date: February 10, 2023
The first couple Magic Mikes were fun, himbo hangout movies slyly complicating the gendered dynamic of visual pleasure theory. Soderbergh returns to conclude this unlikely trilogy about Channing Tatum as a man with an almost God-given gift for stripping. In this one, a down-on-his-luck Tatum joins Salma Hayek in orchestrating an extravagant erotic dance performance in London.
---
41. Last Things (Deborah Stratman)
Release Date: TBD
Deborah Stratman, the great American avant-garde artist, returns with a fascinating post-human premise. Her latest claims to track evolution and extinction from the perspective of rocks.
---
40. Stonewalling (Ryuji Otsuka and Huang Ji)
Release Date: TBD
Stonewalling made a small splash in arthouse spaces during its fall festival run. The film follows a flight attendant in-training's desperate attempt to make ends meet while dealing with an unexpected pregnancy. Stonewalling is said to be an emotionally-wrenching (yet restrained) exploration of gendered labour in China.
---
39. Spaceless (Gore Verbinski)
Release Date: December 15, 2023
It's easy to forget, but there once was a time when large-scale Hollywood filmmaking was led by Gore Verbinski. Mileage may vary, but I find his knack for imaginative bombast in tragically short supply these days. There are few horror movies in recent memory committed to their scope and off-kilter world-building as Verbinski's terrific (box office flop) A Cure For Wellness. Now, take this with a grain of salt but Spaceless, which has been in development hell for essentially my whole lifespan, is slated to finally release this year. I'm sceptical, but it'd be a treat to see Verbinski handed the reins of a big blockbuster once again. The movie supposedly follows an astronaut tumbling infinitely through space, trying to solve the mystery of his murder.
---
38. On Dry Grass (Nuri Bilge Ceylan)
Release Date: TBD
With his last few movies, Ceylan's proved himself adept at sprawling character studies. Ceylan's films are about the relationship between his characters' interiority and the landscapes they inhabit. This new one follows a school teacher in a remote Anatolian village, accused of harassment by various students.
---
37. Walking to Paris (Peter Greenaway)
Release Date: TBD
A decade ago, Peter Greenaway vowed to kill himself at eighty. He's now eighty. The good news is twofold: not only has his suicide been reneged, but his long-delayed new film Walking to Paris is complete and rumoured for February's Berlin Film Festival. Greenaway's a little past his prime as an artist—his best movies were from the 1980s—but he's too unique a filmmaker to dismiss.
---
36. Firebrand (Karim Aïnouz)
Release Date: TBD
Fresh from his eclectic documentary Mariner of the Mountains, which synthesized travelogue, essay film, reflexive documentary, dream journal, memoir conventions, Aïnouz has a feature about Queen Catherine Parr and Henry VIII. Apparently, it's a historical-horror movie. Jude Law and Alicia Vikander star.
---
35. Under the Light (Zhang Yimou)
Release Date: TBD
The trailer for Zhang's latest dropped roughly two-and-a-half years ago, though the movie still hasn't seen release. Hopefully that changes in 2023, as it was packed with crisp neon images, promising a noir turn from one of China's most adept and adaptive modern filmmakers.
---
34. Scarlet (Pietro Marcello)
Release Date: TBD
Pietro Marcello, a central figure of the New Italian Cinema movement, struck gold with his ingenious Jack London adaptation Martin Eden. This new one, which played the 2022 film festival circuit, is a northern France drama about a girl, her WWI veteran father, and a magician she meets. Marcello is a great director, adept at historical fiction, and hybrid forms of filmmaking.
---
33. Morrison (Phuttiphong Aroonpheng)
Release Date: TBD
This is the second feature from Phuttiphong, whose first film Manta Ray was a lovely and textural bit of slow cinema. This new one follows a Thai-American ex-popstar's return to Thailand to supervise a hotel renovation. The hotel becomes a tomb of forgotten memories: a passage into a world of dream and fantasy which Phuttiphong's past work proved himself at home in.
---
32. The Maiden (Graham Foy)
Release Date: TBD
The Maiden, Graham Foy's first feature, is a plunge into the lonely wilderness of youth. Set between unpopulated Calgary backroads and somber school halls, the film follows the carefree friendship of two high school skateboarders. Yet when a locomotive accident takes Kyle's life, Colton is left alienated in a dense mist of grief. The movie summons a tender communion with sprits, presenting a world where absence is a mask for transience, and where we can foster connections beyond the limits of words, time, and space. I spoke to Foy about the movie and its representations of youth after its TIFF premiere.
---
31. Untitled Ethan Coen Project (Ethan Cohen)
Release Date: TBD
After his fraternal artistic partnership split (for now, at least), Joel Coen went the hefty prestige route with an old-fashioned, black-and-white, 1:33-aspect ratio Macbeth adaptation. True to form as the more light-hearted Cohen, Ethan's making a lesbian road trip comedy. Margaret Qualley, who last year gave a superbly raw and unflattering performance in Stars at Noon, leads the movie.
---
30. Padre Pio (Abel Ferrara)
Release Date: TBD
Ferrara's late-style is perhaps the latest of all. His last few films—abrasive and intimate—are works from a filmmaker fearless of alienating his audience. His newest work is about the titular saint and stigmatist, whose world is an open wound to delve into Ferrara's own faith and existential dreads which occupy much of his late work. Unfortunately, the film also stars Shia LaBeouf.
---
29. Hug Chickenpenny (S. Craig Zahler)
Release Date: TBD
There's a new film from Zahler, who's singlehandedly attempting to resurrect a subsect of grimy exploitation cinema presumed six feet under for several decades now. His movies are raw and nihilistic, tough to swallow, uneven, and vaguely offensive, yet always fascinating. Hug Chickenpenny, adapted from Zahler's own (supposedly unadaptable) novel, is a Dickensian bildungsroman about a physically asymmetrical child growing up a surreal environment. According to rumour, the movie's already in production after some time in development limbo.
---
28. Priscilla (Sofia Coppola)
Release Date: TBD
Sofia Coppola's filmography is largely hit-or-miss and, admittedly, has settled into consistent slightness with the last few endeavours. Her latest stirs some interest though: a dramatization of the relationship between Priscilla and Elvis Presley. Perhaps it's the glitzy absurdity of the Elvis saga or goodwill leftover from Coppola's last variation on the biopic (the flashy and anachronistic Marie Antoinette), but Priscilla sounds very promising.
---
27. Queens of the Qing Dynasty (Ashley McKenzie)
Release Date: TBD
Canadian filmmaker Ashley McKenzie's sophomore feature explores an unlikely pairing between a neurodiverse teenager recovering from a suicide attempt and a queer Chinese immigrant volunteering to help her recovery. Queens tracks the frictions of their closely-knit friendship, their unyielding love, and the life-changing difference one connection can make. McKenzie's style is both more maximalist and romantic. The film patches together an extensive exploration of her characters' subjectivies, synthesizing a variety of visual media, from VR to cartoons to endoscopy footage, all soundtracked by glitched-out, electronic soundscapes. I had the opportunity to speak to McKenzie about the movie during its festival run.
---
26. The End (Joshua Oppenheimer)
Release Date: TBD
Joshua Oppenheimer—who made two great documentaries about the Indonesian Communist Purge and then went full radio silence—returns in new form. The End is supposedly a musical set in a bunker about humanity's last family. Tilda Swinton stars.
---
25. Mission: Impossible – Dead Reckoning – Part One (Christopher McQuarrie)
Release Date: July 14, 2023
This series has run so long the titles now need two dashes and a colon. Admittedly, nothing Cruise and co. have mustered has eclipsed what Brian De Palma brought to the original. Still, the setpieces are delightful and, though it's almost a cliché to mention at this point, Cruise is the rare modern actor with genuine starpower. His and McQuarrie's constant attempt to up the ante (often in the face of death) result in something akin to Buster Keaton-esque 21st century blockbuster bombast.
---
24. When the Waves Are Gone (Lav Diaz)
Release Date: TBD
Filipino auteur Lav Diaz is perhaps best known for his films' mammoth runtimes. Though by his standards, When the Waves Are Gone is slated to be one of his most modest (187 minutes). The film's a vague adaptation of The Count of Monte Cristo, a narrative exoskeleton said to be wrapped in Diaz's traditional penchant for stasis, slowness, and dark character psyches.
---
23. My First Film (Zia Anger)
Release Date: TBD
Anger's My First Film was originally a performance piece about her abandoned first feature. I caught it in its interactive, digital iteration in the first days of the pandemic. Now, Anger has somehow translated it into a more conventional feature film set to release in 2023. It's a little unclear how she's adapted a work of interactive performance art into a film, but the prospect is intriguing nonetheless. Beyond meditations on her failed first feature, Anger's an accomplished music video director with superb work for artists like Jenny Hval, Mitski, and Beach House.
---
22. La Chimera (Alice Rohrwacher)
Release Date: TBD
Rohrwacher follows up Happy as Lazzaro with a 1980s-set drama about tomb raiding archaeologists. Between its planned Neon distribution and a cast that includes Josh O'Connor and Isabella Rossellini, La Chimera suggests a new and larger canvas for Rohrwacher.
---
21. Oppenheimer (Christopher Nolan)
Release Date: July 21, 2023
Tenet found Nolan in prime form, unconcerned with the burden of complete narrative cohesion and conventional character beats. Instead, he focused on his primary concerns: time, motion, and the threat of absolute annihilation. Let's hope he brings these same priorities to Oppenheimer, his bombastic Manhattan Project drama about an act of destruction that singlehandedly rewired the basis of the modern political world.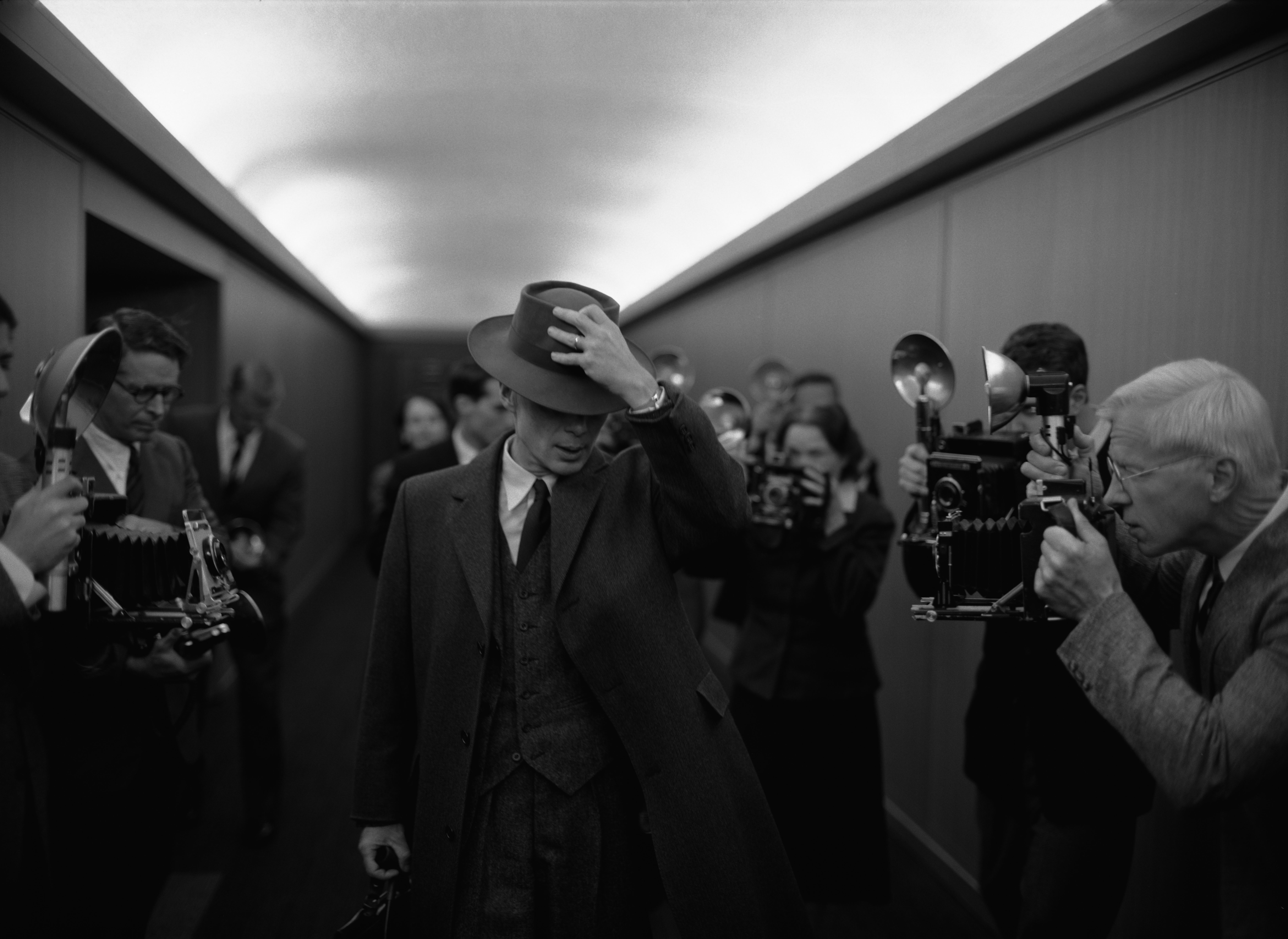 ---
20. M3GAN (Gerard Johnstone)
Release Date: January 6, 2023
After the campy delights of Malignant, James Wan and Akela Cooper have penned another goofy horror. This one follows the violent rampage of a high-tech, yassified Chucky doll who—from the trailer—peppers her murders with flailing dance moves. The state of studio horror cinema is grime, but I believe in M3GAN.
---
19. Trenque Lauquen (Laura Citarella)
Release Date: TBD
Argentine director Laura Citarella's latest four-hour film follows the disappearance of a young woman and the strange, digressive investigation which follows. I didn't have the chance to see the movie in its 2022 festival run, but praise has been thunderous. Mubi Notebook writer Leonardo Goi described the movie as "a detective caper, a thriller, a sci-fi tale, a romance. It's also, perhaps most significantly, a film that crackles with an inordinate fondness for storytelling, a fable that unfolds as a campfire story, the kind which, as the best of them, fuels a childlike receptivity to the fantastical, and a hunger for wonder."
---
18. The Killer (David Fincher)
Release Date: TBD
After a poorly-conceived detour with Mank, Fincher's back on brand: making cold-blooded, pulpy thrillers. He's a natural when it comes to digital images, tightly wound pacing, irony, and violence. After taking a hiatus from acting to race cars, Michael Fassbender returns to the big screen as the titular killer.
---
17. The Red Sky (Christian Petzold)
Release Date: TBD
Petzold's name is enticement alone. The Phoenix and Transit director returns with another Paula Beer collaboration. This one's set on the Baltic Sea and about four lovers surrounded by a blazing forest fire. In Petzold's own description: "It's also something to do with love and kissing and homosexual love too. I want to see bodies, and so on." Petzold's adept at stories of complex entanglements, hushed desires, and political allegory. This sounds like ideal material for him.
---
16. Zone of Interest (Jonathan Glazer)
Release Date: TBD
It seems Glazer's settled into a pace of one-film-per-decade. After Under the Skin, a phenomenal surrealist work about an alien wandering through Glasgow, seducing and consuming men, he finally has a follow-up prepared. Few details have been released (there's no cast yet, so expect no big names), but apparently it's about… an Auschwitz-set love triangle.
---
15. Master Gardener (Paul Schrader)
Release Date: March 30, 2023
Schrader continues his late-period series about brooding diarists haunted by a violent past. Don't expect any shocking stylistic, thematic, or narrative reinventions from Schrader; he's settled into a habit of steady Bressonian reimaginings. The glory's in the details, especially for auteurist spectators.
---
14. Knock at the Cabin (M. Night Shyamalan)
Release Date: February 3, 2023
Shyamalan's become a B-movie master, packing high-concept narratives, innovative camerawork, and his signature humanism into otherwise small films. Knock at the Cabin, his latest thriller, follows a family whose cabin is intruded by four strangers who claim apocalypse will erupt unless the family murder their young daughter. Shyamalan shot the movie on vintage lenses and from the trailer's brief glimpse, his visual storytelling seems as vibrant as ever.
---
13. Showing Up (Kelly Reichardt)
Release Date: TBD
Reichardt migrates her typically Oregon-set dramas to the West Coast for this New York art scene comedy. Reichardt alumni Michelle Williams returns in the lead role, with supporting performances from Hong Chau, Judd Hirsch, and André 3000. Though Reichardt's movies work across genres (Meek's Cutoff is a western, Night Moves is a thriller), each addition is consistently a triumph.
---
12. Scenario (Jean-Luc Godard)
Release Date: TBD
A posthumous release is planned for Godard's final work. There's little info on the movie. I'm not sure if it was completed and can't find any specific description of what it entails. Yet anything from Godard is worthwhile. His long career spawned over a hundred movies, always evolving, re-inventing, and imaging new futures and potentials for the moving image. There's never been another filmmaking like him.
---
11. Killers of the Flower Moon (Martin Scorsese)
Release Date: TBD
Scorsese's first western, adapted from David Grann's history of the Osage murders.
Sprawling in scope and packed with regular Scorsese collaborators, the film follows-up The Irishman, which brought a newfound melancholy into Scorsese's storytelling.
---
10. Human Flowers of Flesh (Helena Wittmann)
Release Date: TBD
Wittmann continues Drift's exploration of the oceanic with her sophomore feature: a hyper-intertextual inquiry into Foreign Legion colonialism. The movie's part travelogue and part sequel to Beau Travail. It's slow, yet packed with varied and cryptic images, always expanding its formal inventory into a movie that proves increasingly dense and unexpected. I caught the film at FNC last October and couldn't help but dub Wittmann one of the greatest visual scholars of water in all its implications.
---
09. De Humani Corporis Fabrica (Lucien Castaing-Taylor and Véréna Paravel)
Release Date: TBD
The movies by anthropologist filmmakers Lucien Castaing-Taylor and Véréna Paravel hinge on proximity. They survey unknown spaces, seeking intimate gateways into new environments and perspectives. With each work, intimacy arises by re-purposing the camera to obliterate the barriers between it and its subjects. In their latest documentary, De Humani Corporis Fabrica, Castaing-Taylor and Paravel craft a bodily symphony on the modern hospital. Their custom-made surgical camera enters into patients' bodies alongside the operating tools, broadcasting unprecedented images of fleshy interiority. They make visible the otherwise invisible depths of our corporality, conducting an acquaintance between spectators and the long-disavowed depths of our organisms. I reviewed the film last TIFF.
---
08. I Saw the TV Glow (Jane Schoenbrun)
Release Date: TBD
The We're All Going to the World's Fair director returns with a sophomore feature: another horror-drama about teenagers and the secret media worlds they inhabit. Schoenbrun's as promising a filmmaker as any recent newcomer, deeply attuned to the relationships between film form and digital tech.
---
07. Cerrar los ojos (Victor Erice)
Release Date: TBD
Though best known for The Spirit of the Beehive, Erice's filmography is sparse and a little elusive. Cerrar los ojos will be his first feature in thirty years and only his fourth overall. It's said to follow an actor who falls from a cliff, disappears, and then reappears years later with no memory of his past. Erice is a unique artist, a dissector of moving-images, and a master of magic realism.
---
06. Silent Night (John Woo)
Release Date: TBD
John Woo returns! This one—supposedly all action and no dialogue—follows a vengeful father squaring off against a gang. Woo's a contender for the greatest action director of all time. It's also his first American movie in twenty years. His stint in Hollywood during the 90s and 00s is underrated, even if watered down compared to his prior Hong Kong movies. Hopefully, Silent Night finds him in peak form.
---
05. L'été dernier (Catherine Breillat)
Release Date: TBD
Breillat returns from a decade away from the camera to remake a Danish movie about a woman's affair with her… underage teenage son. Breillat's best movies—Fat Girl, Anatomy of Hell, Romance—are unflinching reckonings with taboo. She's one of the few filmmakers whose work makes me genuinely uncomfortable, so content to revel in the darkest unspoken desires and project them as clearly as possible. I've missed her.
---
04. How Do You Live? (Hayao Miyazaki)
Release Date: TBD
How Do You Live?, Miyazaki's final film, has been in slow development for years, painstakingly moving through the hand-drawn animation process. Miyazaki is a titan of his craft, one of the greatest animators of all time: both an uncompromising creative and crowd-pleaser. Miyazaki's previous film The Wind Rises' re-oriented his animation away from the fantasy worlds he's most famous for. We'll see where How Do You Live? takes him.
---
03. Ferrari (Michael Mann)
Release Date: TBD
After Blackhat's malignment, Michael Mann, the American action auteur and master of digital images, is back with an unconventional biopic. I'm down for anything Mann gives us, but his own description of the movie is irresistible: "The whole movie is three months in the summer of 1957 in Enzo Ferrari's life. It's an opera, it's melodramatic. Everything he's been collides with what he might become. The company's going bust. His wife finds out about the other woman. It's spectacularly operatic melodrama in real life." Even in his most conventional mode (e.g. Ali or The Insider), Mann is an unmatched stylist. For bonus, Adam Driver and Penélope Cruz star.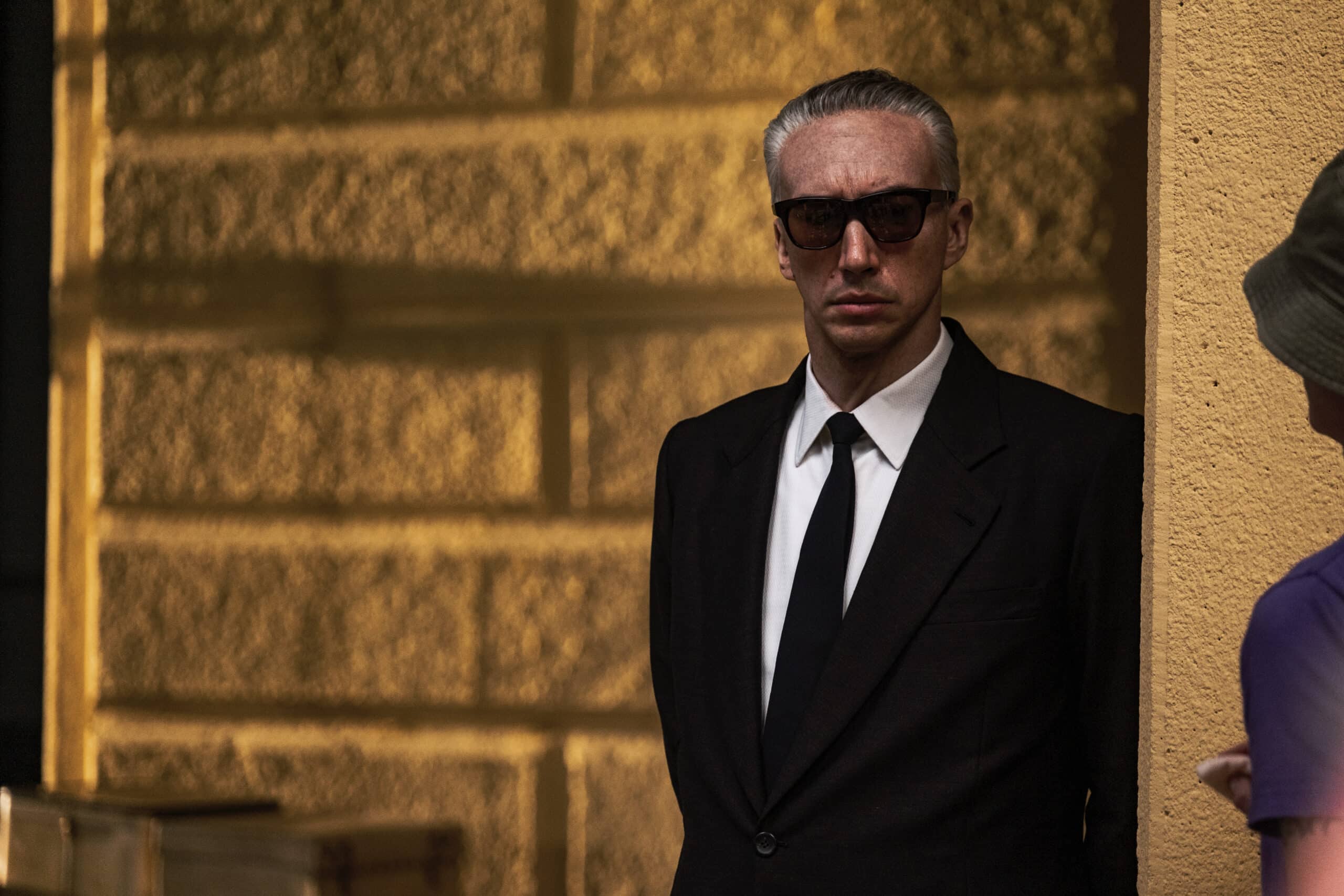 ---
02. Eureka (Lisandro Alonso)
Release Date: TBD
Nearly a decade after the superb Jauja, Alonso re-teams with Viggo Mortensen for another 19th century drama. Alonso is the main draw himself: a patient filmmaker, deeply cognizant of a loneliness that exists between his subjects and their landscapes. Alonso's first film—La Libertad—was a hyper-minimalist depiction of a woodcutter's daily grind, without narrative or psychology. Gradually, his storytelling's become more intricate and, from the sound of it, Eureka will be his most expansive work.
---
01. La Bête (Bertrand Bonello)
Release Date: TBD
Bonello's one of the best working filmmakers. He's a uniquely effective genre-arthouse hybrid filmmaker, always eclectic and skilful at marrying philosophical inquiry with genuine tension and unforgettable imagery. Off the heels of Coma, his excellent COVID-film experiment, he's returning with a high-concept sci-fi-melodrama. La Bête follows a woman's decision to enter a DNA-purifying machine that will immerse her in past lives. Léa Seydoux, who delivered some of 2022's best performances in Crimes of the Future and One Fine Morning, stars.