Arlo Parks has announced her sophomore album, My Soft Machine. The follow-up to the British singer-songwriter's Mercury Prize-winning 2021 debut Collapsed in Sunbeams is out May 26 via Transgressive. It includes a collaboration with Phoebe Bridgers called 'Pegasus'. Today, she's shared the album's lead single, 'Weightless', alongside a video directed by Marc Oller. Check it out below and scroll down for the album artwork, tracklist, and Parks' upcoming tour dates.
"'Weightless' surrounds the painful experience of caring deeply about someone who only gives you tiny breadcrumbs of affection," Parks said of the new single in a press release. "It's about suddenly realising that a person has dulled your edges and embarking on the slow journey back to being a brighter version of yourself."
Of the album, she added:
The world/our view of it is peppered by the biggest things we experience – our traumas, upbringing, vulnerabilities almost like visual snow. This record is life through my lens, through my body – the mid 20s anxiety, the substance abuse of friends around me, the viscera of being in love for the first time, navigating PTSD and grief and self sabotage and joy, moving through worlds with wonder and sensitivity- what it's like to be trapped in this particular body. There is a quote from a Joanna Hogg film called The Souvenir, it's an A24 semi-autobiographical film with Tilda Swinton – it recounts a young film student falling in love with an older, charismatic man then being drawn into his addiction – in an early scene he's explaining why people watch films – 'we don't want to see life as it is played out we want to see life as it is experienced in this soft machine.' So there we have it… My Soft Machine.
My Soft Machine Cover Artwork: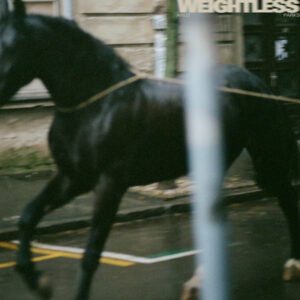 My Soft Machine Tracklist:
1. Bruiseless
2. Impurities
3. Devotion
4. Blades
5. Purple Phase
6. Weightless
7. Pegasus [feat. Phoebe Bridgers]
8. Dog Rose
9. Puppy
10. I'm Sorry
11. Room (Red Wings)
12. Ghost
Arlo Parks 2023 Tour Dates:
Sep 5 Dublin, Ireland – 3Olympia
Sep 14 Amsterdam, Netherlands – Paradiso
Sep 15 Brussels, Belgium – Ancienne Belgique
Sep 17 Berlin, Germany – Huxleys Neue Welt
Sep 19 Milan, Italy – Fabrique
Sep 21 Paris, France – L'Olympia