In this segment, we showcase the most notable albums out each week. Here are the albums out on January 20, 2023:
---
John Cale, MERCY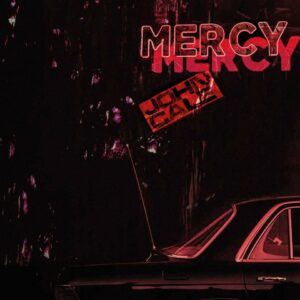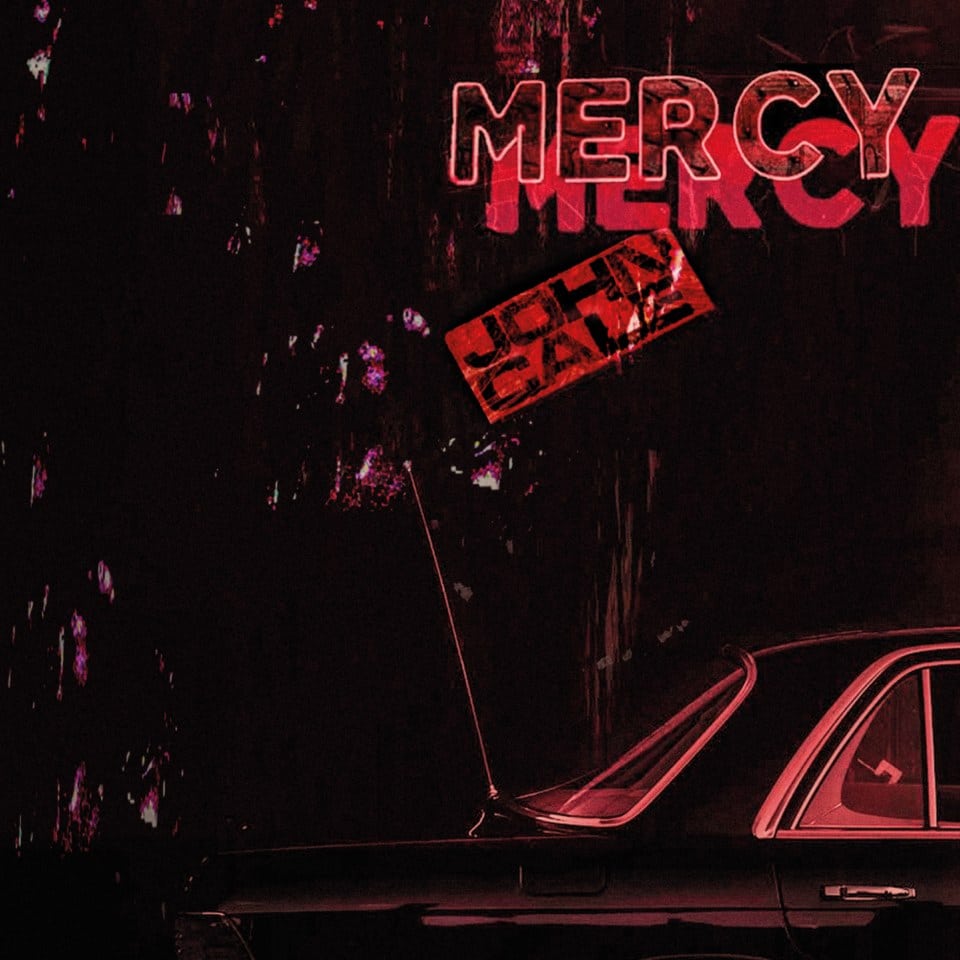 John Cale has returned with MERCY, his first collection of original material in a decade. Out today via Double Six/Domino, the album features the advance singles 'Night Crawling', 'Story of Blood', and 'Noise of You', as well as contributions from Animal Collective, Weyes Blood, Sylvan Esso, Laurel Halo, Tei Shi, Actress, and more. "This album started about two and a half years ago," Cale said in a New Yorker interview. "I didn't want to go that route but in the end it was impossible to avoid it—what happened in the world took over. The medical side of the world and the noisy side of the world with guns going off. Some of these songs were not a direct reaction to what was going on, but it had all the elements of it."
---
Mac DeMarco, Five Easy Hot Dogs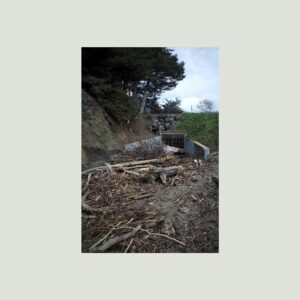 Mac DeMarco has released a new album called Five Easy Hot Dogs. The instrumental LP was recorded while DeMarco was traveling across North America, with the tracklist reflecting the chronological order in which the songs were produced. "The nature of ripping around and recording and traveling in this manner doesn't lend well to sitting around and planning or thinking about what it was that I was setting out to do," DeMarco said in press materials. "I didn't ever have a sound in mind, or a theme or anything, I would just start recording. Luckily the collection of recordings from this period all shake hands, they have a present musical identity as a whole. I was in it while I was in it, and this is what came out of it, just the way it was."
---
Fran, Leaving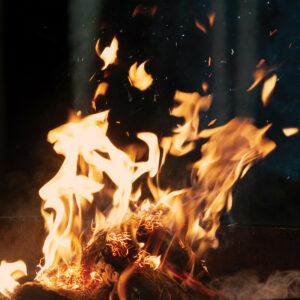 Maria Jacobson, the Chicago songwriter and multi-instrumentalist who records as Fran, has unveiled their sophomore full-length, Leaving, via Fire Talk Records. The follow-up to 2019's A Private Picture includes the previously shared tracks 'So Long', 'Limousine', 'Palm Trees', and 'God'. Brian Sulpizio co-produced the LP, which features Jake Acosta on bass, Ashley Guerrero on drums, Macie Stewart and Whitney Johnson on strings, Jeff Kimmel on clarinet, Ben Boye and Ben McFadden on keys, as well as Carolina Chauffe and Emme Williams on backup vocals.
---
Kali Malone, Does Spring Hide Its Joy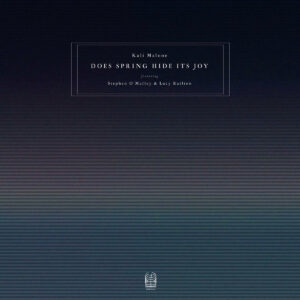 Kali Malone has issued her latest album, Does Spring Hide Its Joy, a two-hour triple-LP out now via Ideologic Organ. The album was recorded in the empty halls of Berlin's Funkhaus in 2020 and features Sunn O))) member Stephen O'Malley on electric guitar, Lucy Railton on cello, and Malone on sine wave oscillators. "Like most of the world, my perception of time went through a significant transformation during the pandemic confinements of spring 2020," Malone said in a statement. "Unmarked by the familiar milestones of life, the days and months dripped by, instinctively blending with no end in sight." She added: "Playing this music for hours on end was a profound way to digest the countless life transitions and hold time together."
---
Guided by Voices, La La Land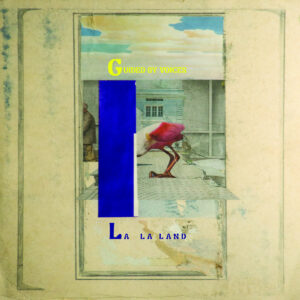 Guided by Voices have put out their latest LP, La La Land. It's the third studio album the band has released in the past twelve months, following Crystal Nuns Cathedral and Tremblers and Goggles By Rank, and was previewed with the songs 'Instinct Dwelling' and 'Queen of Spades'. The new record "is somewhat of a companion piece to Tremblers and Goggles By Rank and continues to explore a path of diversity in styles and in longer, more adventurous song structures," Robert Pollard told Rolling Stone.
---
The C.I.A., Surgery Channel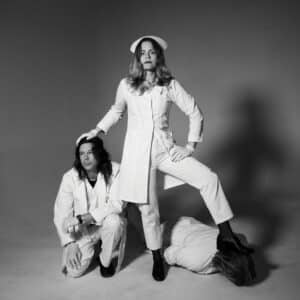 The C.I.A. – the band composed of Ty Segall, his wife Denée Segall, and the Cairo Gang's Emmett Kelly – have dropped a new record titled Surgery Channel. Following their 2018 self-titled debut, the album was written in 2021 and recorded with Mike Kriebel at Segall's own Harmonizer Studios. Denée serves as the principal songwriter and vocalist on the LP, with Ty on bass, percussion, and backup vocals, and Kelly on bass, synth, and backing vocals. The singles 'Impersonator', 'Inhale Exhale', and 'Bubble' arrived ahead of the album's release.
---
The Murder Capital, Gigi's Recovery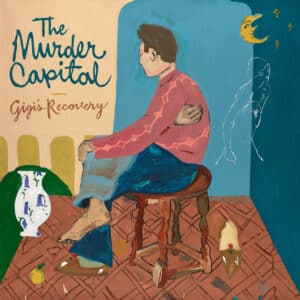 Gigi's Recovery, the second full-length by Irish band The Murder Capital, is out now via Human Season. The follow-up to 2019's When I Have Fears was produced by John Congleton. "The album is asking the questions about the life that you want to take part in, but it's also posing the reality that you are responsible for that life that you're in," frontman James McGovern told NME. "It's less wishful and naïve. This album definitely asked me those questions. This record is more grounded in itself. Gigi's Recovery is a story of deep introspection, pulled out of necessity and it culminates in a point of surrender."
---
Siv Jakobsen, Gardening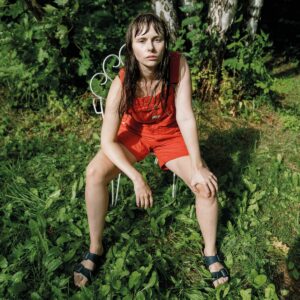 Siv Jakobsen has followed up her 2020 album A Temporary Soothing with Gardening. Ahead of its release, the Norwegian singer-songwriter shared the singles 'Sun, Moon Stars', 'Tangerine', and 'Romain's Place'. "Gardening tackles a particular relationship from my past, and its effect on me in the past, present and future," Jakobsen explained. "When writing it I felt I was doing a continuous and elaborate form of emotional gardening, whilst in real life I was tending to my modest but lovely garden in my home in Oslo. I found great pleasure and comfort in the physical task of gardening, weeding and tending to my modest patio of flowers and edible plants, and their colours and metaphors seeped into my writing. It is a record I am immensely proud of, and one that I hope can make others who have been through similar things feel seen and less alone."
---
Dave Rowntree, Radio Songs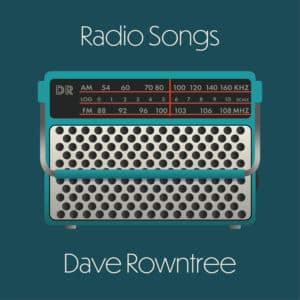 Blur drummer Dave Rowntree has come out with his debut solo album, Radio Songs, out now via Cooking Vinyl. The LP was produced by Leo Abrahams and spans 10 tracks, including the previously shared singles 'London Bridge', 'Devil's Island', 'HK', and 'Tape Measure'. "The idea of Radio Songs is me spinning through the dial," Rowntree explained in press materials. "It sounds like you've got a radio tuned to some static and you spin the dial, and the song pops out of it. And then you spin the dial again, and the song dissolves back into the static."
---
Other albums out today:
Ladytron, Time's Arrow; Måneksin, Rush!; Oddisee, To What End; Palette Knife, New Game+; Låpsley, Cautionary Tales of Youth; Jadu Heart, Derealised; abracadabra, shapes & colors; Bianca Scout, The Heart of the Anchoress; The Bad Ends, The Power and the Glory; SLUG, Thy Socialite; We Are Scientists, Lobes; Katatonia, Sky Void of Stars; Tribunal, The Weight of Remembrance; New Found Glory, Make the Most of It; July Talk, Remember Never Before; Lauds, Imitation Life; Melaine Dalibert, Magic Square; Agar Agar, Player Non Player; Glyders, Maria's Hunt; Martina Bertoni, Hypnagogia.