The Tissot PRX has become a watch-fanatic favourite for its clean, luxurious look, affordability, and choice of quartz and automatic movements. Like budget-friendly Seiko watches, the watches have become popular with striking dials, some aftermarket, like the IFL watches custom editions.
In this post, we'll look at some of our favourite dials for the Tissot PRX and why we think they may suit you and your style.
The Light Green Dial
Confused with the Tiffany dial, the light green dial by Tissot looks a lot like the well-renowned Tiffany collaboration dial. In fact, if you've only seen the the light green dial once, you might just mistake it for the Tiffany.
Its individual look is a certain eye-catcher and will make you stand out. In addition, the dial is available on the quartz version of the watch and certainly will be an eye-catcher.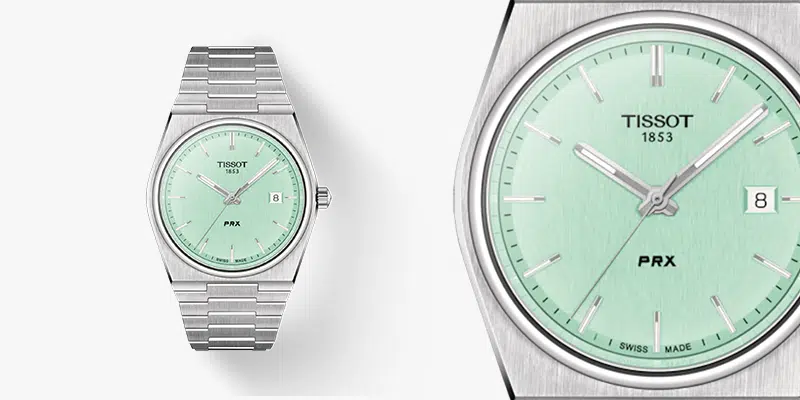 The Tiffany Dial by Splendore Unique
While the official release of the Tiffany dial doesn't exist, buying an aftermarket dial from Splendore Unique is a solid option if you're into modifying watches. Their version of the Tiffany dial is pretty much as good as it gets but will set you back around £459.
The dial is a limited edition release, with only 50 being made. Indeed, an excellent investment if you're looking for a personal watch that imitates a classic look.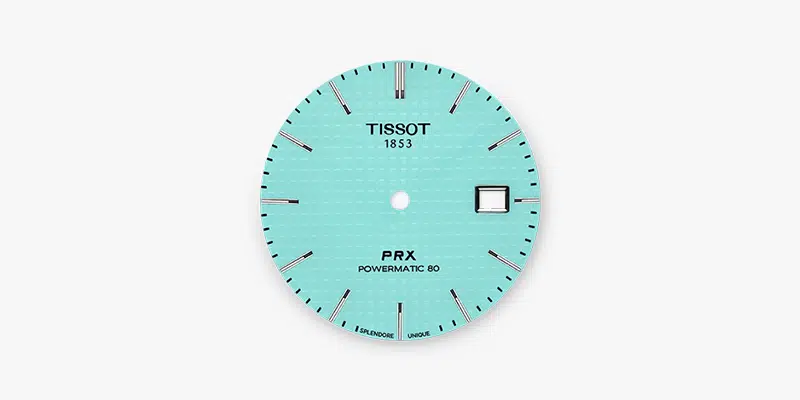 The Green Dial
The green dial is another superb PRX dial, primarily for its rich green colour that resembles a lighter version of the British racing green. The dial works flawlessly for matching clean yet sophisticated outfits, including full three-piece suits, suede jackets, and winter overcoats.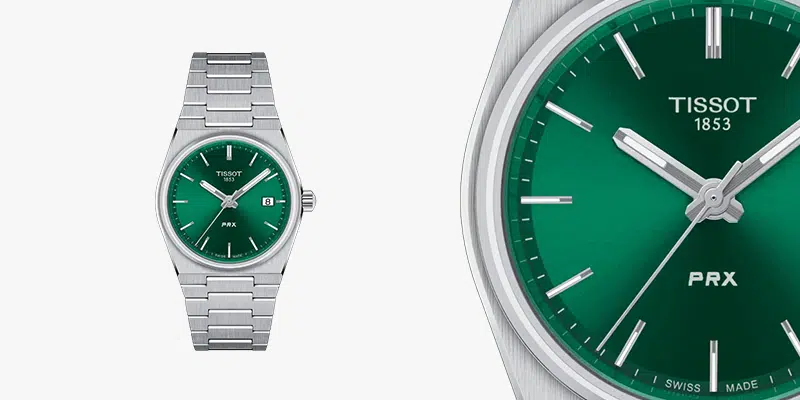 The Light Blue Dial
Another clean-looking dial that oozes luxury, elegance, and smoothness. The light blue dial is a superb choice for smart outfits for those fortnightly evening events when you need to wear a black tux.
It can also work for a daily outfit if you want to match it with a dark navy jacket, a basic black cotton t-shirt and some smart single-pleat trousers.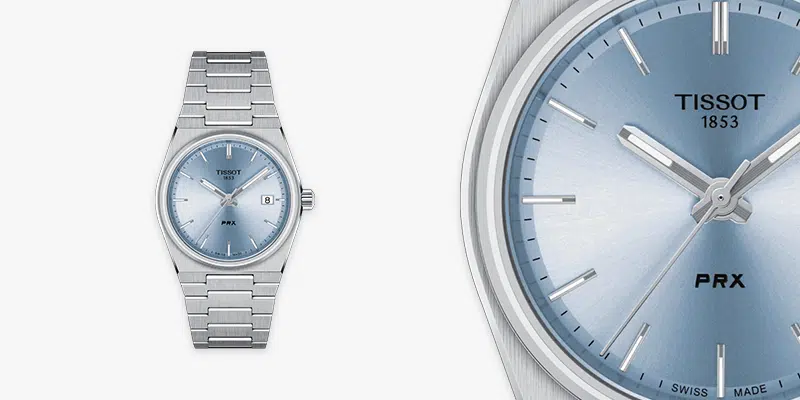 The Blue Dial
Another elegant dial by Tissot themselves is the flagship blue dial which transcends taste and poise. The blue is a much darker hue than the light blue dial and certainly brings out a universal look to the PRX.
Matching this watch with a white cotton t-shirt and some basic dark navy jeans will work wonders.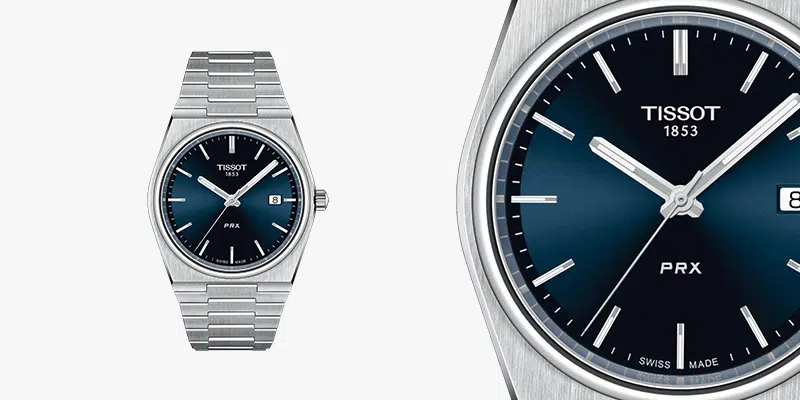 The PRX Galaxy Dial by IFL Watches
Our final entry to the list of our favourite dials for the PRX is by IFL Watches, a Swedish company known for most predominantly customising the beloved G-Shock. They have released a series of custom PRX dial watches that sold out through their site and are now available on reseller sites such as Chrono24 or even eBay.
The Galaxy dial itself is much more vibrant and joyous than the above, it has dots to represent the universe, and more uniquely, each dial was hand-painted individually for a one-of-a-kind pattern.
The original release was limited to 200 pieces.