Andy Bell has announced a new album called Tidal Love Numbers, a collaborative effort with the Essex-based duo Masal. It's out May 19 via Sonic Cathedral, and today, Bell has shared an edit of the track 'Tidal Love Conversation In That Familiar Golden Orchard'. Check out Jean de Oliveira's video for it below.
"It's the closest we have come to a conventional arrangement," Bell said of the single in a statement. "It has a recognisable riff and a beat, but still floats free of it most of the time."
Andy Bell's last album, Flicker, came out last year.
Tidal Love Numbers Cover Artwork: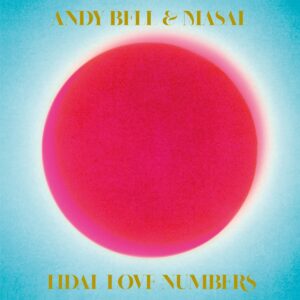 Tidal Love Numbers Tracklist:
1. Murmuration Of Warm Dappled Light On Her Back After Swimming
2. The Slight Unease Of Seeing A Crescent Moon In Blue Midday Sky
3. Tidal Love Conversation In That Familiar Golden Orchard
4. A Pyramid Hidden By Centuries Of Neon Green Undergrowth