Palehound have announced a new album called Eye on the Bat. The follow-up to 2019's Black Friday arrives July 14 via Polyvinyl. Today's announcement comes with the release of the new single 'The Clutch', along with an Brittany Reebe-directed video. Check it out and find the album cover and tracklist below.
"'The Clutch' is the very first song I wrote for this album, back in 2020 right when lockdown started," Palehound's El Kempner explained in a statement. "I had been on a tour that was sliced in half by the onset of the pandemic and we had to apocalypse road trip back to New York across the country from Oregon, where our next show had been scheduled for. While that was happening, I was also having a triggering romantic experience with somebody I didn't know too well, and by the time I got home my whole body seemed to be spinning in turmoil. Writing and producing this song grounded me and helped me process a new future and self that I hadn't anticipated."
"Adam (Kolodny, co-director), El and I wanted to create something that captured the charged, raw drive of the song," Reeber commented. "Inspired by slick, visceral performance videos of the early 00's, we got ourselves the biggest space we could find and Adam created a visual aesthetic with the circular track, rotating head and alternating key lights that ultimately build (along with the band's electric performance) to an epic and dizzying climax."
Eye on the Bat was recorded across 2022 at Flying Cloud Recordings in the Catskills, with Kempner co-producing the record alongside Sam Owens. "It's about me, but it's also about me in relation to others," Kempner said of the album. "After hiding for so long – staying inside and hiding your life and hiding yourself from the world – I was ready. I think I flipped."
Back in 2021, Bachelor – Kempner's collaborative project with Jay Som's Melina Duterte – released the album Doomin' Sun.
Eye on the Bat Cover Artwork: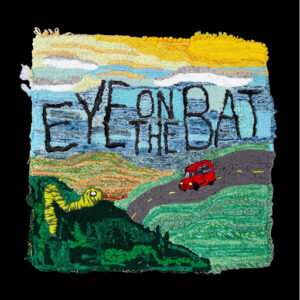 Eye on the Bat Tracklist:
1. Good Sex
2. Independence Day
3. The Clutch
4. Eye On The Bat
5. U Want It U Got It
6. Route 22
7. My Evil
8. Head Like Soup
9. Right About You
10. Fadin