With a background in fine arts, fashion designer Ruochun Ding has been dedicated to building up an effortlessly chic style. She strives to find a middle ground that is both practical and stylish, avoiding designs that are overly minimalist or highly avant-garde. As a result, Ding naturally attracts customers to her brand without excessive effort on either side.
According to Ding, each piece she creates features subtle and unique details, allowing them to be versatile for everyday wear without appearing excessive or unnecessary. Building a connection with her target audience is Ding's goal, aiming to establish a relatability with her design concepts.
"I like the use of classically minimal colors such as black, white and gray. Meanwhile, I would like to make a difference by creating simplified details in my design," Ding added, "Just like what I did with my latest collection EPITO.ME, where I integrated a sense of looseness into elongated silhouettes with a touch of tailoring details."
Ding put her favorite elements, pleats and tailoring into the concept of EPITO.ME because she believes that the collision and contradiction of the opposites can deliver an unexpectedly fabulous outcome. Additionally, subtle changes in tailoring is the best way to avoid excessive effort that may undermine the minimalist sentiment.
The collection is inspired by body aesthetics, which is something that Ding constantly finds inspiring and is attracted to. She reckons that each fraction of a human body is beautiful and focuses on the overall harmonious phenomenon between the model and the clothes.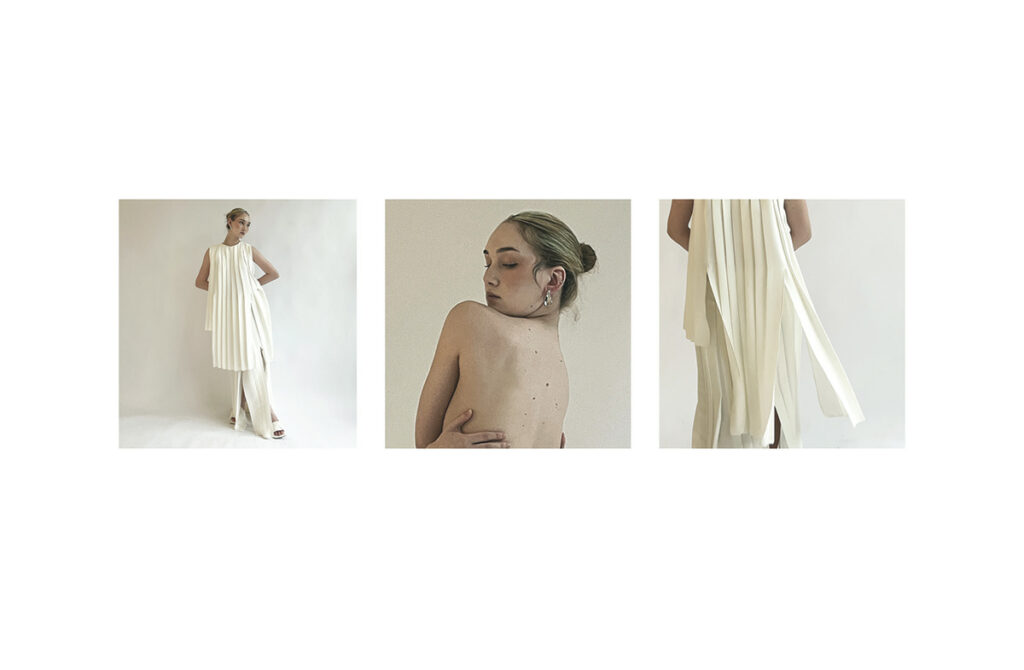 Ding's priority is to generate a style that fits into the wardrobe of everyone for any occasion. She hopes her design can give a unique identity to her customers, lighting up every day of life. But in order to do that, Ding understands that her design has to resonate with her target audience.
"The fashion industry is always changing and competitive. It is rather hard for new designers to build up a good brand image within this industry without the accumulation of experience and resources. I have to keep putting effort into what I'm doing right now but I also know that I can't please everyone," Ding said.
Ding believes that an assertive mentality is a necessity to survive in any industry since people are always under attack regardless of what they do. Of all the ways to deal with the negative voices, Ding has learned to simply focus on herself to be the best solution just like the concept of EPITO.ME——effortlessly chic.